About this service
Electrical Repairs
In need of electrical repairs? We do not recommend playing with fire. Instead, trust professional electricians who you will be able to easily and quickly find with the help of our app.
Learn more
Popular PROs
All tasks insured for € 1,000,000
Donatas K.
Į darbą žiūriu, ne kaip į pajamų šaltinį, o kaip į pagalbą žmogui. Jei reikia greitai, pigiai ir bet kaip - netrugdykit. Man svarbiausia, kaip atliktas darbas, o ne kaip greitai ir už kokią kainą.
Sigitas K.
Visi elektros instaliacijos sprendimai šiuolaikiškai ir kokybiškai. Montavimas, Remontas, Priežiūra. (tv, internetas, signalizacija, priešgaisrinė sistema, rozetės, jungikliai, buitinės technikos pajungimas ir t.t) Smulkios namų ūkvedžio paslaugos - kai reikia nedidelės staliaus, santechniko pagalbos ir t.t
Mindaugas V.
Visi elektros,remonto darbai gedimų šalinimas 0-24 h
Raimundas K.
Elektros instaliacijos įrengimas ir remontas , dėžučių statymas į gelzbetonį, sienų štrobavimas
Darius P.
Atlieku ,visus vidaus,ir lauko darbus , patirtis 20 metu, atlieku kokybiskai ,profiosionaliai ir saziningai visus darbus
Tomas J.
MB "Eldažnis" tai kvalifikuotų, ilgametę elektros tinkle turinčių inžinierių įkurta bendrija. Bendrijos tikslas kiekvienam klientui suteikti tik kokybišką paslaugą, todėl kiekviena situacija yra analizuojama individualiai ir parenkamas geriausias sprendimas. Siūlomos paslaugos: Daugiabučių namų ar buto elektros instaliacijos projektavimas, įrengimas arba atnaujinimas. Biurų, sandėlių, parduotuvių, maitinimo paskirties patalpų elektros instaliacijos projektavimas ir įrengimas. Lauko ir vidaus apšvietimo projektavimas ir įrengimas. Elektros įrenginių gedimų paieška ir šalinimas. Kabelinių linijų remontas. Varžų matavimai, rangovo aktai, konsultacijas. Atliekame elektros ūkio periodinę priežiūrą. Gedimų šalinimas 24/7. Kodėl MB "Eldažnis"? Visada esame ieškome kompromiso dėl darbų kainos, atsižvelgiame į kliento pageidavimus. Jei rasite pigiau esame lankstūs, pateiksime Jums dar patrauklesnį pasiūlymą. Mums svarbi darbo kultūrą, po darbų nepaliekame šiukšlių, gerbiame kaimynus ir visuomet deriname darbų atlikimo laiką. Suprantame, jog klientui gali būti sunku rūpintis medžiagomis, todėl galime viskuo pasirūpinti patys, pasiūlyti pigiausias rinkoje medžiagas. Dirbame 24/7.
Paulius B.
IT pagalba, smulkūs remonto darbai, langų montavimo ir priežiūros paslaugos, valymo paslaugos, asistavimo paslaugos, elektros instaliacijos paslaugos, pervežimas, renginių personalas. Mandagus, darbštus, kruopštus, mėgstantis iššūkius, save išbandęs įvairiose darbo srityse, nuolat ieškantis tobulėjimo galimybių ir savęs realizacijos skirtingose darbo aplinkose. Trijų dukrų tėvas, informatikos magistras, IT kompanijos savininkas, idėjų generatorius, muzikos aistruolis ir gyvenimo mylėtojas. Vadovaujuos: "klientas visada teisus" ir "nėra nieko neįmanomo"
Mantas B.
Teiraukitės ir pakonsultuosiu!
Ramūnas B.
Atlieku visus elektros instaliacijos darbus. Taip pat salinu gedimus.
Laimonas Ignas V.
Elektros instaliacijos įrengimas, gedimų šalinimas ir kiti susiję darbai.
Mindaugas B.
Atlieku visus smulkius buitinius darbus, greitas reagavimas ir gera kokybe.
Arminas Ž.
Elektros instaliacijos įvedimas, gedimų šalinimas bei renovacija. Kištukinių lizdų (rozečių), jungiklių bei šviestuvų montavimas, keitimas. Elektros įrenginių pajungimas. Varžų matavimas, rangovo akto parengimas ESO. Įžemintuvų montavimas
Mindaugas B.
Užsiimu įvairiomis elektros paslaugomis: kamerų montavimu, apsaugos ir kitų išmaniųjų sistemų diegimu, elektros instaliavimu gyvenamuosiuose namuose, elektros tinklų projektų paruošimu ir pridavimu (ESO), aktų ruošimas. Šioje srityje dirbu 8 metus, turiu visus privalomus sertifikatus. Jei reikėtų save apibūdinti vienu žodžiu, pasirinkčiau "atsakingumas".
Martynas T.
Vaizdo apsaugos sistemų montavimas, kompiuterių ir kompiuterinės technikos remontas, elektros darbai.
Vytautas T.
10 metų atlieku įvairius elektros sistemos įrangos montavimo darbus. Montuojave įvairias apšvietimo sistemas, surenkame elektros skydus, montuojame razetes, klojame kabelius, montuojame vaizdo stebejimo kameras, teikiame įvairias konsultacijas.
Gediminas S.
Turiu patirties 13 metų. Atlieku įvairius darbus, susijusius su elektra, įvadu, instaliacijomis. Sutvarkau dokumentus, atlieku viską nuo pradžios iki galo.
Nedas K.
Patyres baldų surinkimo meistras turintis nemažai patirties.Atlieku visu rušių baldų surinkimo darbus.baldus renku greitai bei kokybiškai. Esu punktualus, mandagus.
Virgilijus R.
Atlieku smulkius elektros darbus, keičiu šviestuvus, razetes, jungtukus. Kloju laminatą, surenku baldus. Kabinu spinteles, montuoju kriaukles, keičiu kranus, tualetus ir vonias. Pajungiu skalbimo mašinas. Montuoju duris, keičiu durų spynas. Kabinu karnizus. Darbus galiu atlikti jums patogiu laiku ir po darbo valandų. Montuoju dušo kabinas.
Irmantas K.
Pedantiškas remontas/remonto darbai.
Ramunas J.
15+ metų patirtis įvairiuose būsto remonto ir renovavimo darbuose Lietuvoje ir užsienyje.
Audrius K.
30 metų darbo patirtis, kruopščiai ir pedantiškai atliekamas darbas, patarimai automatizavimo ir išmanaus namo sprendimams...
Vytautas N.
Sukaupę ilgalaikę tarptautinę patirtį pagaliau galime pasiūlyti savo paslaugas ir Lietuvoje. Atliekame visus elektros, audio/video instaliacijos, elektros įrengimų remonto ir techninės priežiūros darbus.
Paulius L.
Profesionalus elektros instaliacijos bei remonto atlikimas. Nėra buvę neįveikiamų darbų
Remigijus B.
Atestuotas elektrikas VK kategorija. Kadangi tai papildomas darbas, darbus atlieku po16 val. ir savaitgaliais.
Ramūnas S.
Atlieku elektros instaliacijos bei remonto darbus
Julius J.
Atlieku smulkias elektros instaliacijos ir remonto darbus.
Žilvinas K.
Elektros instaliacijos montavimas ir remontas - Naujos elektros instaliacijos montavimas; - Elektros instaliacijos renovacija; - Elektros gedimų paieška ir šalinimas; - Elektros skydelių montavimas; - Apsaugos nuo per didelės elektros įtampos, elektros nuotiekio apsaugos įrengimas; - Rozečių, jungiklių, šviestuvų, LED juostinio apšvietimo montavimas, judesio daviklių montavimas; - Vaizdo stebėjimo sistemos, apsaugos ir priešgaisrinės signalizos įrengimas; - Įvairios buitinės technikos, oro kondicionierių pajungimas.
Dominykas V.
Esu kvalifikuotas specialistas, pabaigęs energetikos krypties bakalauro studijas ir atestuotas elektros energetikos specialistas. Palaikau aukštus standartus dirbant su elektros instaliaciją, taip pat su apsaugos,gaisro ir vaizdo stebėjimo sistemomis.
Donatas V.
Atliekame visus elektros instaliacijos darbus. Apsauginių signalizacijų montavimas. Vaizdo stebėjimo sistemų montavimas. Praėjimo kontrolė. Telefonspynės,domofonai. Daugiau nei 10 m patirtis
Deividas P.
Elektros instaliacija skydu montavimai ivadai .gedimai
Stanislovas N.
Elektros, apsaugos, automatikos sistemų įrengimas ir remontas
Order this service via Discontract App
Try the Discontract mobile app for free now. Order services quickly and conveniently, and choose service providers based on their ratings, prices, and work experience. Do you provide services? Join our professionals and receive payments for your work within 24 hours.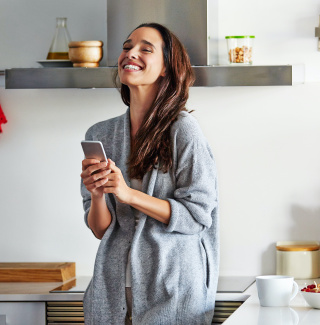 Your house is full of wiring, switches and sockets that may break from time to time and need repair or updating. If your lights keep flickering, circuit breakers seem to be faulty, or outlets don't have any power, electricians can assist in sorting out the problem. Even a small wiring repair job can be unsafe if not done correctly. Hiring someone that has specialized training on how to do each specific job is the safest choice.
Electrical Repairs Service Cost
As with any home improvement job, different electrical services will cost different amounts, partially because of increased time and labor costs, and partially because of materials needed to complete it. Most projects only take a couple of hours.
Need Help? Talk to an Electrician in Your Area
Common Electrical Problems
No matter how small of a nuisance an electrical issue may seem to be, it should always be taken seriously. Faulty electrical systems and appliances can lead to dangerous emergencies. If you notice any of the below issues, it's probably time to hire a qualified electrician:
Light switches not working properly
Dead outlets
Light bulbs burning out too often
High electricity bills
Flickering lights
A tripping circuit breaker
Some of these problems can be avoided by making sure you don't have too many powerful devices plugged in, especially in an older home, remembering to unplug the ones you're not using, and staying withing the recommended wattage. However, they may also be a sign that your home's wiring needs to be updated or appliances repaired or replaced.
Cost-saving Strategies
Have the electrician fix multiple problems at once to maximize the value of the service visit charge, including installing new outlets or fixing faulty switches throughout your home as well as addressing any electrical issues on your home's exterior or in the yard's hardscaping. Also, prepare your home so the electrician's time — and your money — is spent only on handling the electrical job, rather than clearing access to the electrical panel. Finally, consider installing money-saving electrical fixtures that reduce energy consumption, such as fluorescent light bulbs and motion detector switches on outdoor lighting.
Pro tip:
Before booking an electric repair service, compare pro rates and ask for a free cost estimate that includes any materials necessary. Check client ratings to make sure you're choosing the right specialist for your task.
Find an Electrician Near You
Feeling a spark is exciting… Unless it's coming from your electrical socket. Find and hire an electric repair service near you today.