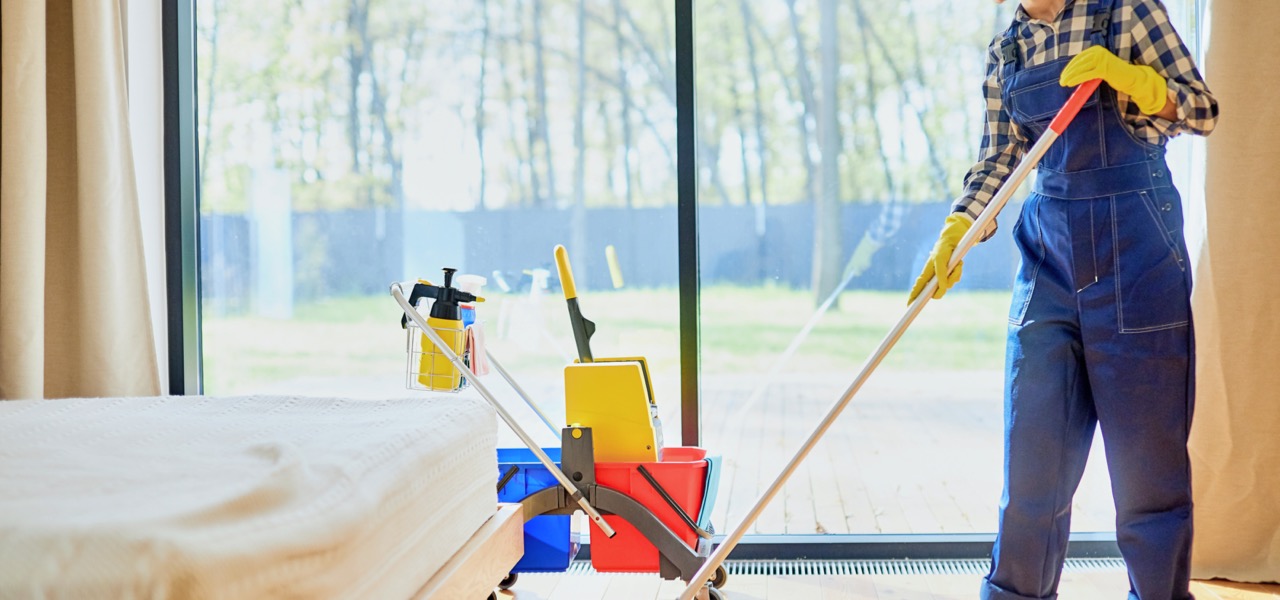 Post Construction Cleaning
About this service
Post Construction Cleaning
Any construction works inevitably bring chaos to life. We want you to have as little of it as possible, so now you can find professionals providing post-construction cleaning services especially easily.
Learn more
Popular PROs
All tasks insured for € 1,000,000
Monika R.
Valymo srityje dirbu viso 6 metus. Dirbu su idv veikla , bei turiu valymo įmonę, todėl paslaugas galiu teikti visiems kam to reikia. Savo darbą atlieku greitai ir kokybiškai. Turiu visą reikiamą įrangą, dirbu su prof. priemonėmis. Turiu patirties su didelės apimties objektais (pvz - 8000kv ). Esu patikima ir atsakinga, jei reikia galiu pateikti ir rekomendacijas.
Andrius R.
Cheminis baldų valymas. Baldų surinkimas. Smulki santechnika, PPR vamzdyno instaliavimas. Suvirinimas, metalo konstrukcijų gamyba. Projektavimas. Kiti smulkūs darbai Geros kainos. Visa ko domėjimasis, tobulinimas, gyvenimiška patirtis, smalsumas leidžia patarti ir padėti. Visada stengiuosi pasiekti geriausią darbo rezultatą. Nesiimu darbų, kuriuose matau, jog trūksta kompetencijos. Dirbu beveik visoje Lietuvoje.
Jolita J.
Atlieku visas valymo paslaugas,galima periodiskai valyti namus tiek vienkartinis valymas,po statybinis valymas,ofisu valymas ir prieziura. Turiu MB valymas123 Kotedzu,butų, nuosavų namų ir butų valymas. Aplinkos prieziura vejos irengimas... Jeigu reikia israsome saskaitas faktūras Galima dirbti ir su didelėmis imonemis.
Živilė R.
Valymo sferoje dirbu jau kelis metus, tad esu sukaupusi reikiamą patirtį. Dirbu su IDV pažyma, tad galiu išrašyti sąskaitą faktūrą. Naudoju profesionalią įrangą bei priemones, dirbu greitai ir kruopščiai. Turiu rekomendacijas bei atliktų darbų pavyzdžių galeriją. Susisiekite ir į Jūsų kasdienybę įnešiu švarą!
Aleksandra T.
Teikiame visas kasdienines, periodines, po remonto darbų bei vienkartines įvairių patalpų valymo paslaugas ir atliekame aplinkos priežiūros ir tvarkymo darbus. Dirbu su individualia veikla taippat galiu atstovauti kaip imonė. Mūsų tikslas sukurti Jums ir Jūsų klientams jaukią, tvarkingą ir higienišką darbo aplinką.
Laura G.
Valymo įmonė teikianti profesionalias paslaugas daugiau kaip 15 metų. Torita. Nepriekaištingai atliekamas darbas laiku, bei už geriausia kainą.
Joana V.
Valymo PaslaugosKauno r., Jonavos r.Neturite laiko? norite daugiau laiko skirti sau ar šeimai? Puiku mes pasirūpinsime jūsų namų tvarka ir švara. Mes jums siūlome: Kasdieninį - periodinį ar vienkartinį privačių namų, apartamentų, butų, kotedžų valymą. Dirbame Kauno ir Jonavos rajonuose. Susitarus galime dirbti ir savaitgalį jums patogiu laiku. Atliekam šiuos darbus: * Butų, namų, kotedžų valymas * Generalinis valymas *Postatybinis valymas * Valymas po išsikraustymo * Langų valymas Plaunamo siurblio nuoma.Kainos yra sutartinės. Visada pasiruošę jums padėti.
Mindaugas B.
Atlieku visus smulkius buitinius darbus, greitas reagavimas ir gera kokybe.
Paulius B.
IT pagalba, smulkūs remonto darbai, langų montavimo ir priežiūros paslaugos, valymo paslaugos, asistavimo paslaugos, elektros instaliacijos paslaugos, pervežimas, renginių personalas. Mandagus, darbštus, kruopštus, mėgstantis iššūkius, save išbandęs įvairiose darbo srityse, nuolat ieškantis tobulėjimo galimybių ir savęs realizacijos skirtingose darbo aplinkose. Trijų dukrų tėvas, informatikos magistras, IT kompanijos savininkas, idėjų generatorius, muzikos aistruolis ir gyvenimo mylėtojas. Vadovaujuos: "klientas visada teisus" ir "nėra nieko neįmanomo"
Gintaras S.
Įvairūs ir pigūs darbai‼️‼️
Order this service via Discontract App
Try the Discontract mobile app for free now. Order services quickly and conveniently, and choose service providers based on their ratings, prices, and work experience. Do you provide services? Join our professionals and receive payments for your work within 24 hours.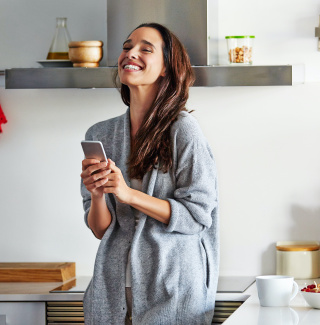 The construction is finally over? We bet you're ready to move in… but what about all the post-construction mess? If this last step isn't taken care of, you won't be able to appreciate and enjoy the results of all the effort that went into your place.
Besides the basic clean-up, such as getting your home or office rid of debris and any construction tools, a thorough post-construction cleaning shouldn't be overlooked either. Not only does it help remove all the marks and dust from your home, but a cleaning pro can also simultaneously check if everything is ready for you to move in with ease and confidence.
Post Construction Cleaning Cost
When you book a service on Discontract, what your pro spends in time is what you spend in money: the final service cost is calculated in accordance with service providers' hourly rates and the actual duration of the task. Therefore, the smaller the area you need cleaned, the lower the costs will be. Compare pro rates, work experience and customer reviews, and find the professional best suited to your needs for a price that won't break the bank.
Post Construction Cleaning Services: What to Expect
A professional post construction cleaning service involves more than simply sweeping the floor, wiping the cabinets and other main areas. While you should always consult your selected pro about what your service includes, a post construction cleaning will generally consist of:
Cleaning the walls from marks, smudges and dirt.
Cleaning of windows and frames.
Plastic/sticker removal from furniture and other areas.
Dusting of ceilings, lights, and heaters.
Floor cleaning and polishing.
Cleaning of all cabinets, shelves and appliances inside-out.
Disposal of debris.
Addressing any safety issues, such as loose wires.
A post construction cleaning may take a few separate days to complete as it is typically done in several phases, from removal of large items to an overall check-up and a final dusting.
Find a Post Construction Cleaning Pro Near You
Don't let the dust linger on. Let professionals get everything ready for your long-awaited move.