About this service
General Plumbing
Don't waste your time on unnecessary calls or long searches, our app allows you to find all the necessary plumbing services with unprecedented ease.
Learn more
Popular PROs
All tasks insured for € 1,000,000
Donatas K.
Į darbą žiūriu, ne kaip į pajamų šaltinį, o kaip į pagalbą žmogui. Jei reikia greitai, pigiai ir bet kaip - netrugdykit. Man svarbiausia, kaip atliktas darbas, o ne kaip greitai ir už kokią kainą.
Sigitas K.
Visi elektros instaliacijos sprendimai šiuolaikiškai ir kokybiškai. Montavimas, Remontas, Priežiūra. (tv, internetas, signalizacija, priešgaisrinė sistema, rozetės, jungikliai, buitinės technikos pajungimas ir t.t) Smulkios namų ūkvedžio paslaugos - kai reikia nedidelės staliaus, santechniko pagalbos ir t.t
Algirdas L.
Atlieku visus santechnikos darbus. Kruopščiai, atsakingai ir profesionaliai. Nuo nemokamo patarimo iki profesionalaus darbų atlikimo. Įgyvendinsiu Jūsų projekto idėją arba pasiūlysiu geriausią sprendimą iš savo patirties.
Tadas M.
Niekada nedalinam tuščių pažadų, visada darbai prededami sutartu laiku, baigiami taip pat.
Darius P.
Atlieku ,visus vidaus,ir lauko darbus , patirtis 20 metu, atlieku kokybiskai ,profiosionaliai ir saziningai visus darbus
Ričardas Ž.
Atliekų visus santechnikos darbus Nuo nulio iki prietaisų montavimo.
Tomas K.
19 metų patirtis Montuojame paleidžiame bei prižiūrime šilumos siurblius, dujinius katilus. Inžinerinių sistemų montavimas viduje bei lauke Vandentiekis šildymas nuotekos elektra. Taip pat atliekame visus smulkius darbus
Virgilijus R.
Atlieku smulkius elektros darbus, keičiu šviestuvus, razetes, jungtukus. Kloju laminatą, surenku baldus. Kabinu spinteles, montuoju kriaukles, keičiu kranus, tualetus ir vonias. Pajungiu skalbimo mašinas. Montuoju duris, keičiu durų spynas. Kabinu karnizus. Darbus galiu atlikti jums patogiu laiku ir po darbo valandų. Montuoju dušo kabinas.
Vytautas B.
Santechninės įrangos montavimas, šildymo sprendimai, katilinių įrengimas, vandentiekis ir kanalizacija.
Mindaugas B.
Atlieku visus smulkius buitinius darbus, greitas reagavimas ir gera kokybe.
Gytis G.
Atliekame įvairius santechnikos darbus ir didelius ir mažus. Greitai reaguojame į iškvietimus. Taip pat, turime įrangą kanalizacijos atkimšimui iki 40 metrų iš vieno taško. Teikiame ir vamzdynų video apžiūros paslaugas iki 30metrų iš vieno taško.
Ramunas J.
15+ metų patirtis įvairiuose būsto remonto ir renovavimo darbuose Lietuvoje ir užsienyje.
Mindaugas P.
Baltoji santechnika, stovu keitimai, visi remonto darbai Kanalizacijos valymas nuo 60€/val
Osvaldas B.
Santechnikos, smulkus remonto apdailos darbai.
Order this service via Discontract App
Try the Discontract mobile app for free now. Order services quickly and conveniently, and choose service providers based on their ratings, prices, and work experience. Do you provide services? Join our professionals and receive payments for your work within 24 hours.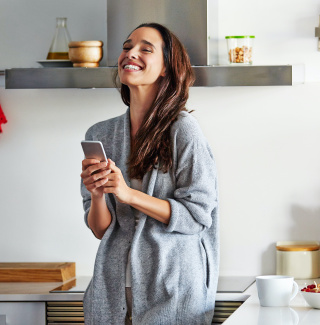 Plumbers are skilled professionals who repair, install, and replace pipes and fixtures. All of the pipes and fixtures that make up the water, gas and sewage systems in a home, office or other building are referred to as "plumbing". Common calls for a plumbing contractor include burst pipes, leaky pipes, noisy pipes, clogged pipes, strange smells, poor water pressure, lack of hot water, non-operational appliances, and fixtures that aren't draining or flushing. Having a plumber come repair a toilet, a leaky faucet, or install new plumbing fixtures can not only save you the trouble of trying to do it yourself, but also ensure the job is done right the first time. These are unpleasant jobs for most homeowners, so let's go over some of what you'll need to know to get a pro to take care of things.
Common Plumbing Problems
Troublesome parts of the plumbing system can include pipes and drains, toilets, sinks and faucets, dishwashers, water heaters, showers or tubs, water treatment systems, septic systems, outdoor plumbing, wells, sump pumps—and sometimes an entire building. Professional plumbers provide pipe repairs for homes, multi-unit buildings, businesses or offices, and commercial spaces. Common plumbing system problems include leaks, frozen pipes, burst pipes, noisy pipes, clogged drains, broken pipes, slow drains, unpleasant odors, flooding and water damage. These issues can affect toilets, sinks, garbage disposals, showers or bathtubs, dishwashers, refrigerators, or washing machines.
Plumbing Service Cost
Many factors will affect the time needed to complete a plumbing service, and therefore its cost as well. These include the type of plumbing problem and even the location of the job (is it a broken sewer pipe? or is it a standard plumbing problem such as a clogged drain or a toilet that needs a new wax ring?). Plumbers may sometimes also charge higher fees for emergency situations, such as a burst pipe.
Drain Installation or Repair
Drain cleaning services—most often provided by professional plumbing companies but in some cases by handy people with plumbing knowledge—offer inspections and cleaning or unclogging of drains that are stopped up or draining slowly. When a single fixture (sink, tub or shower) drain isn't functioning normally, it could mean there's a blockage in the fixture's trap, which can often be remedied using a plunger.
Many plumbers urge customers to avoid using harsh chemical drain cleaners, which can corrode pipes and release toxic chemicals into the sewer system. If more than one fixture is not draining, the problem may be in the pipes between the fixture and the main line sewer line or branch line. In this case, a plumber can take a look and clear out the blockage using professional equipment.
Water Heater Installation
Licensed plumbers can also install and repair water heaters. Task time and price will depend on whether the work involves repairing, replacement or installation in a new home, and whether any damage has been caused by faulty fixtures.
Find a Plumber Near You
Looking to reliably fix your plumbing system issues? Find and hire a professional plumber near you today.