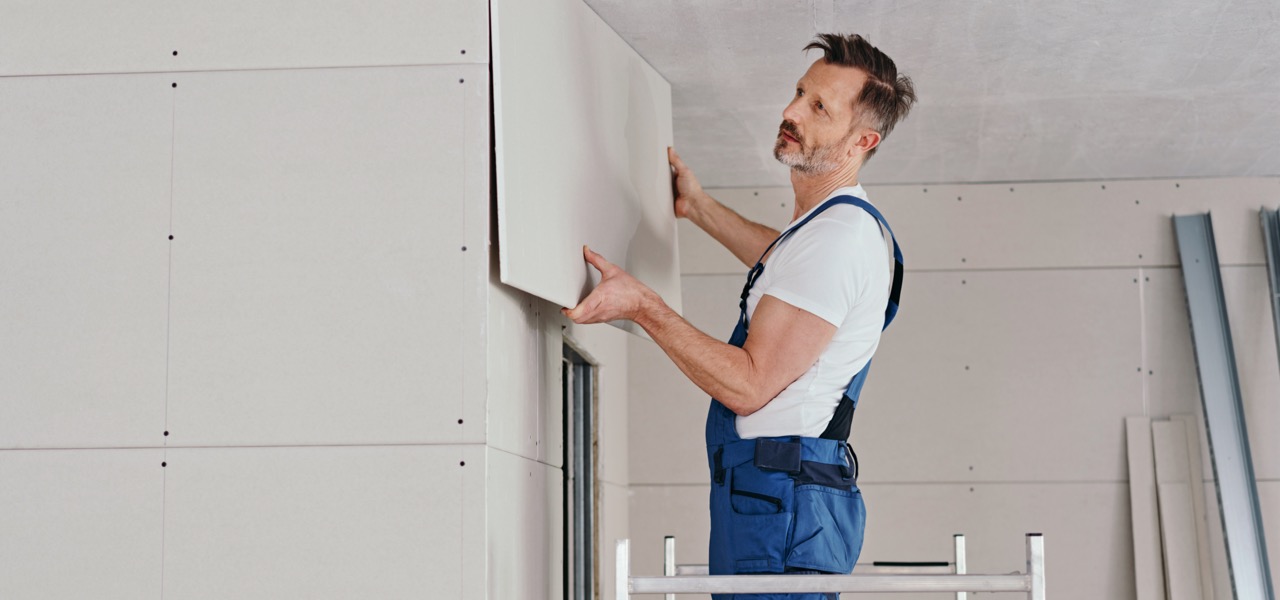 Drywall installation in Mažeikiai
About this service
Drywall installation
In the interior of your home, plasterboard is an extremely universal material with plenty of advantages, yet its installation might prove difficult as it requires skills, knowledge, and time. Place your project in the hands of professionals for high-quality results. Whatever you're looking for, we are certain we can help you find it.
Learn more
Popular PROs
All tasks insured for € 1,000,000
Order this service via Discontract App
Try the Discontract mobile app for free now. Order services quickly and conveniently, and choose service providers based on their ratings, prices, and work experience. Do you provide services? Join our professionals and receive payments for your work within 24 hours.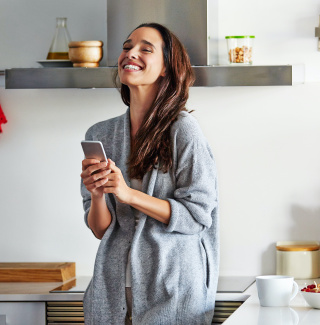 Drywall panels, also referred to as plasterboard or gypsum board panels, are prefabricated boards that are hung in sheets and used to finish walls and ceilings in residential and commercial construction. Drywall specialists tackle drywall installation for basements, garages, bonus rooms and entire interiors on new construction jobs. In addition, these pros can help with water damage and hole repair. Most are skilled at taping and sanding joints, drywall priming as well as removing and replacing old drywall.
It's important to hire a skilled professional, as the texture of your new walls depends on their ability to properly smooth (or create the desired texture on) the final surface. Let's look at the factors that affect the total cost of a drywall installation project.
Drywall Installation Cost
Before diving into your project, you'll want to familiarize yourself with a few types of drywall, all varying slightly in cost. The cost for materials can be anywhere from 15 percent to 50 percent of the total project cost, depending on the size of the job. For example, a patch job requires much more labor (tooling up, travel, unloading, work, packing up) than materials (handful of screws, small scrap piece of sheetrock, leftover mud, tape, etc). Here is a breakdown of the most common types of drywall and drywall materials you'll find when starting your installation project:
Standard Drywall
This is the type of drywall used in most commercial and residential properties, and vary in thickness and size.
Moisture and Mold Resistant Drywall
Mold resistant drywall panels and concrete boards are used in high-moisture areas like the bathroom and kitchen. They're made with mold-resistant materials like fiberglass mats, and contain anti-microbial properties to prevent mold growth and maintain the functionality and appearance of the drywall panels. Because these are made of sturdier materials, expect to pay more than what you would for your standard drywall panel.
Fire Resistant Drywall
This drywall is constructed with glass fibers. Fire-rated drywall is typically installed in garages and near stoves and furnaces. Expect to pay about 20% more for fire-rated panels than you would for standard drywall panels.
Drywall Mud
Drywall mud or joint compound (also known as drywall compound) is a white powder of primarily gypsum dust mixed with water to form a mud the consistency of cake frosting, which is used with paper or fiber joint tape to seal joints between sheets of drywall to create a seamless base for paint on interior walls. Mud also comes in several options: lightweight, general-purpose and ready-mix (powder).
Labor and prep costs
Pros can estimate a time and price range for the task after reviewing the information you provide and determining the approximate labor costs, material costs (such as wallboard, joint compound, and more), room or house size and prep work required. If you want a special smooth finish for entryways or sunlit areas, that may add to the overall cost. Typically, to accurately prepare a quote, a pro will also need to make a visit to your home or office.
Drywall Repairs
You may be able to do minor (or major) repairs instead of replacing your drywall. Drywall repair prices will depend on the size of the crack or hole in your wall or ceiling, the quantity of materials needed for the repair, and other factors such as mold or rot. Even the most cautious homeowners will likely see cracks and holes develop in their drywall over time.
Drywall can be damaged by factors that are out of your control, like when your house settles. But typically drywall has a long life once installed and can be fairly hardy if properly cared for. Try these preventive measures to protect your drywall and save yourself some repair money:
Be careful when moving furniture. Banging into your walls with beds, dressers and chairs can lead to cracks in your drywall.
Install art carefully. To prevent tears in the wall that can occur if you hang a piece of art or other heavy item without support, you may want to use a stud finder.
Fix water damage fast. Leaks and wet drywall never improve. Wetness often indicates a plumbing or roofing issue, but regardless of why, wet drywall can lead to mold, which you want resolved immediately.
New Construction Versus Remodel
Expect lower drywall installation costs when you're building your home from the ground up. Installing drywall in a newly constructed building is much cheaper per square meter or per board than installing it during a home remodel. During a home remodel the drywall pros must often work around other contractors who are doing their work simultaneously, making the process slower and more labor-intensive.
Find a Drywall Installation Pro Near You
When it comes to the success of any home renovation project, the right materials and years of experience in drywall services go a long way. Hire a top rated local pro near you on Discontract.