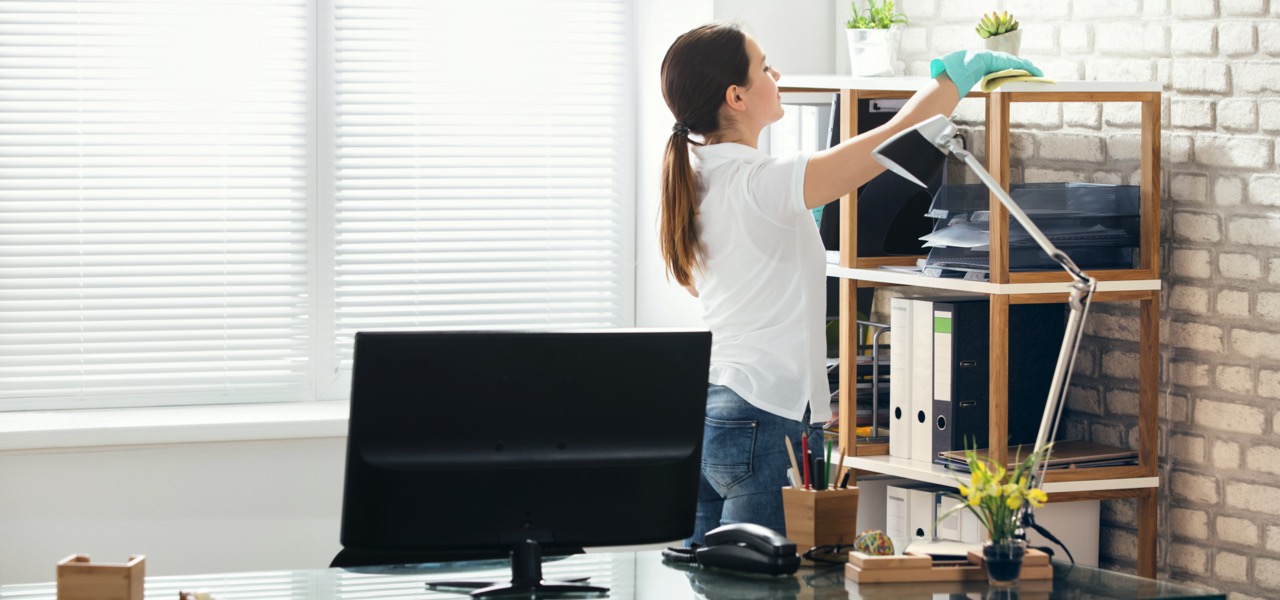 Commercial Cleaning
Turn your office into a clean oasis of concentration and productivity where working feels good.
Log in and order now
Popular PROs
Teresa K.
VIP member
5.0 (44)
Suteikiu visas su valymu susijusias paslaugas. Šioje srityje dirbu jau virš 7 metų, tad jokia netvarka manęs nenustebins. Be to, turiu visą valymui reikiamą įrangą, tad mane išsikvietę galėsite nesirūpinti jokia su namų ūkio tvarka susijusia tema. Per savo sukauptą darbo patirtį įgavau kantrybės ir valios pabaigti pradėtą darbą, tad jei ieškote už valymą atsakingo žmogaus - pasirinkite.
Gintarė S.
VIP member
5.0 (7)
Turiu 5 metų patirtį būtų ir namų tvarkymo, valymo. Turiu lojalių nuolatinių klientu, kurie nuolat kreipiasi i mane. Valau tradicinėmis profesionaliomis priemonėmis arba ekologiškomis. Atlieku periodinį arba generalinį tvarkymą. Jei norite kad jūsų namai spindėtų tvarka ir švara , mielai padėsiu.
Vilija G.
New member
5.0 (1)
4metai patirties spec. valymo darbuose. Atsakinga, kruopšti, mylinti savo darbą. Daug patirties ir sukauptų žinių. Naudoju profesionalias priemones
Vilnius
Home cleaning
Commercial Cleaning
Work takes up a large portion of your day. You want to be spending that time feeling your best, and this goes for your employees as well. While great office relationships, comfortable workspaces and, of course, coffee machines matter, feeling great and productive starts at the basics: office cleanliness. If you have customers, it is even more important to ensure that everything is spotless to make them notice your ideas, not piles of dust.
Commercial Cleaning Cost
The bigger the space to be cleaned, the higher the cost: large offices with many rooms will take more time and will therefore generally be pricier than smaller workspaces. The task may also take shorter or longer depending on how well-maintained your office is, and how many higher-traffic areas, such as bathrooms or breakrooms there are. Consult your office cleaning service cost estimates with your pro directly on Discontract.
Commercial Cleaning: What's Included
While task specifics should always be confirmed with your pro before beginning any work, a commercial cleaning service will typically include:
Dusting room fixtures and furniture.
Emptying trash bins and replacing the bags.
Sweeping and mopping wood and tile floors or vacuuming carpets.
Wiping down all your cabinets, tables, and chairs.
Cleaning and sanitizing your office's bathrooms.
Some service providers may also offer glass door cleaning or other services, so check with your pro first to make a list of all you can expect with their particular service, or if you have any special requests.
Find a Commercial Cleaning Pro Near You
A properly maintained, clean office helps get that workflow going. Find and hire a commercial cleaning service near you today.
Order this service via Discontract App
Try the Discontract mobile app for free now. Order services quickly and conveniently, and choose service providers based on their ratings, prices, and work experience. Do you provide services? Join our professionals and receive payments for your work within 24 hours.