Demolition works in Vilnius
About this service
Demolition works
Whether we are talking small or large-scale demolition, from furniture to walls and all in between, safety and responsibility is key. Complying with the highest standards, experienced professionals will take care of all the demolition works you need. Consider your future home or office project to be one step closer to completion because the best specialists can now be found in just a matter of minutes.
Learn more
Popular PROs
All tasks insured for € 1,000,000
Vytenis G.
Teikiame kokybiškas transportavimo, krovos, perkraustymo, baldų užnešimo ir surinkimo paslaugas. Pageidaujant klientui galime išvežti utilizavimui senus baldus arba suorganizuoti baldų taisymo, restauravimo paslaugas. Esame atsakingi ir darbštūs, siekiame kad mūsų paslaugos būtų pavyzdinės.
Arunas E.
Dirbu kompanojoje pastatų priežiūroje.darbai nėra svetimi.Atlieku įvairius smulkaus remonto darbus: - smulkūs santechnikos darbai ( vandens maišytuvų montavimas/keitimas, klozetų montavimas/keitimas ir kt.) - šviestuvų, užuolaidų, paveikslų pakabinimas - buitinės technikos ir skalbimo mašinų pajungimas - smulkūs elektros darbai - durų bei spynų montavimas/keitimas ir daugelis kitų darbų I perform various minor repairs: - minor plumbing work (installation / replacement of faucets, installation / replacement of toilets, etc.) - hanging of lamps, curtains, pictures etc. - connection of household appliances and washing machines - small electrical work - installation and replacement of doors and locks and many other jobs
Saulius Š.
Sveiki, atliekame vidaus apdailos darbus, 12 metų patirties, atliekame visus vidaus apdailos darbus. Plyteles klijuojam, gipso kartono plokščių sukimas, glaistymo darbai, dažymas, sienų bei grindų dangos skutimas, dengimas, laminuota danga, laminato klojimas, karkaso sukimas, tinkavimo darbai, santechnikos darbai smulkus, elektros įrangos į vėdinimo sistema ir pajungimas smulkus, ir t.t. Darbai atliekami su lazeriu 😉
Siarhei B.
An experienced handyman who has the necessary tools will help you in solving everyday issues. Languages: Русский, беларуская. Little: English. Ką tik pradėjau mokytis lietuvių kalbos. :)
Gustina B.
Gerbūvio tvarka, Švara - valymas Sodo piktžolių naikinimas, apželdinimas, medžių genejimas, nekensmingų šiukšlių rūšiavimas, tvarkymas ir išvežimas. Žolės pjovimas, sezoninė priežiūra. Organizuojame visus ūkio darbus. Ir ne tik Transportavima, pervežimą. Mylimiausia veikla - Gyvūnų priežiūra - dienos užsiėmimai - iškrova, socializacija, savaitinė priežiūra. Ilgus metus socializuodavau traumuotus gyvūnus, antram šansui ruošdavau šunis bei išrinkdavau naujus namus. Galiu padėti išspręsti visokias auklejimo problemas. labai mėgstu kapstytis gamtoje, esu sąžininga, kūribinga ir energinga. Nuo idėjos iki sprendimo ! Dirbame visoje Lietuvoje
Tadas C.
Tutim patirties atliekant darbus tiek privačiai tie valstybinese įstaigose
Markas B.
Atliekame smulkius vidaus apdailos darbus, būtų namų įrengimus. Specializuojames i dažymo, montavimo darbus, darbus atliekame kokibyškai ir kruopščiai. Suteikiame garantijas, išrašome sąskaitas už mūsų teikiamas paslaugas.
Adomas S.
Baigiamieji apdailos darbai, statybinių šiukšlių išvežimas - kadangi suprantu ekologijos svarbą, stengiuosi šiukšles prieš išvežimą atitinkamai perrinkti, kad vėliau jas pridavus jos galėtų būti perdirbtos.
Jonas J.
Atlieku GKP montavimo darbus, turiu europinio lygio patirtį atitinkančią standartus. Grindų klojimas reikalaujantis kruopščiai atlikti darbą patikėkite jį man ir liksite patenkinti rezultatu. Taipogi montuoju grindjuostes jos įrėmina bendrą patalpos vaizdą kuris džiugina akį. Atliekami ir kiti darbai susiję su medžiu. Kreipkitės, pakonsultuosiu ir pasiūlysių sprendimą jūsų būstui.
Jokūbas L.
Įvairūs aukštos kokybės statybos, montavimo bei bendri darbai
Skirmantas M.
Esu kvalifikuotas stalius, apdailininkas. Atlieku įvairius bendrastatybinius darbus klientams patogiu metu.
Order this service via Discontract App
Try the Discontract mobile app for free now. Order services quickly and conveniently, and choose service providers based on their ratings, prices, and work experience. Do you provide services? Join our professionals and receive payments for your work within 24 hours.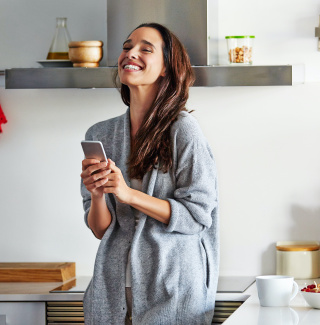 Tearing down old structures that no longer serve their purpose means being able to make way for new construction. Demolition professionals help you prepare for new home construction or a remodel. Contractors can help take down houses, apartments, decks, garages, outbuildings, commercial buildings, or complexes. They can also provide total demolition services to remove all traces of an existing structure, foundation removal, partial demolition services to prep for a major renovation, or interior demolition to prepare a space for remodel work.
Get started today. Find the best demolition pro near you on Discontract.
Demolition Service Cost
Several factors will affect the demolition and deconstruction costs, including geographic location, whether it's a partial or complete teardown, outbuilding demolition, and dump fees.
Geographic region affects the cost of demolition services. Contractors living in metropolitan areas with more traffic congestion and cities with a higher cost of labor will generally charge higher rates. Depending on your project, a demolition permit may also be required.
Interior Demolition
Demo pros can strip the interior of a room or an entire house down to the drywall in preparation for a home remodel. The cost of an interior demolition generally includes labor and dumping fees. Interior jobs are typically done with handheld power tools, pry bars, sledgehammers, and smaller jackhammers to better preserve the structure of the house.
Outbuilding Demolition
Removing a smaller structure on a property, such as a garage or a shed, costs less than a home demolition. Costs vary depending on the weight of the structure, materials, accessibility (can the pros drive their trailer right to the site or will debris have to be hand-carried to a truck or trailer?), and other factors.
Benefits of Professional Demolition Service
House demolition can be a big job, so there are several reasons why hiring a professional makes the most sense. Problems frequently arise during demolition jobs, and a pro will have the experience necessary to handle these problems with ease. Also, demolition will automatically turn your home into a job site. As with any job site, safety is the most important thing; when you hire professional demolition contractors, they will take every safety precaution possible to protect your home and family. In addition, when you book a service, Discontract provides you with a public liability insurance of 1.000.000 euros.
Home demolition professionals are highly skilled in their field. If you try to take the DIY route and you make a mistake, fixing it could end up costing you quite a bit more than hiring a contractor to do it right in the first place. In addition, if you need a demolition job done on a strict time schedule, then hiring a demolition professional is your best bet to get things completed in a timely manner. Whatever the job, big or small, hiring professional demolition experts ensures that the job gets done right the first time.
Hiring the Right Pro
Demolition isn't just for commercial buildings. There are many reasons why you might hire a demolition contractor near you including to help demo a house, garage, swimming pool, shed, barn, and patio. If DIY demolition is not something you want to take on, here are some tips on how to hire a pro:
Gather all the project information: Your contractor will need to know as much as possible to give you an accurate estimate. This includes size (in square meters) of the area being demolished, materials of the structure/area, whether or not you want to keep the foundation (for structure demolition), and access issues including close neighbors and nearby trees or other obstacles.
Find out whether your pro has the right experience for the job: Find local demolition experts on Discontract and compare different profiles to learn more about each pro's past projects and client reviews. Once you've made up your mind, don't hesitate to ask your specialist whether they've done similar demolition work before.
Make sure to clearly agree on all details: Describe what you want in detail to help the pro you're hiring to fully grasp your vision. More importantly, you must also comprehend their instructions and advice. In case of doubt, ask questions. That way, everyone is on the same page and there are no surprises.
Check what your waste disposal options are: Many materials on a typical demolition job can be reused, recycled or salvaged. Remember to ask how these materials will be handled, and whether any remaining debris will be properly disposed of.
Ask about safety precautions your pro plans to take: Working with what might be hazardous or toxic materials requires experience, as well as adherence to a variety of health and safety rules.
Saving Money on House Demolitions
House renovations are expensive. You don't want preparation costs exhausting most of your budget before you even begin any construction work. Here are our best strategies for saving some cash on demolition costs:
Tear down as much as possible yourself: To save on demolition costs, try to deconstruct as much as possible yourself. Just remember to shut off all utilities before ripping into the walls!
The more the merrier: Grab a few friends or family members to help with deconstruction – many hands make light work.
Salvage for some extra dough: Did you know that the innards of your home can make you some decent cash and net a nice return? Salvage yards will take any copper piping and any wiring in the home, as long as it's sorted.
Find a Demolition Pro Near You
Demolition projects take time, expertise and competence. Find a pro that checks all the boxes near you on Discontract today.