About this service
Snow cleaning
Popular PROs
All tasks insured for € 1,000,000
Vytenis G.
Teikiame kokybiškas transportavimo, krovos, perkraustymo, baldų užnešimo ir surinkimo paslaugas. Pageidaujant klientui galime išvežti utilizavimui senus baldus arba suorganizuoti baldų taisymo, restauravimo paslaugas. Esame atsakingi ir darbštūs, siekiame kad mūsų paslaugos būtų pavyzdinės.
Arunas E.
Dirbu kompanojoje pastatų priežiūroje.darbai nėra svetimi.Atlieku įvairius smulkaus remonto darbus: - smulkūs santechnikos darbai ( vandens maišytuvų montavimas/keitimas, klozetų montavimas/keitimas ir kt.) - šviestuvų, užuolaidų, paveikslų pakabinimas - buitinės technikos ir skalbimo mašinų pajungimas - smulkūs elektros darbai - durų bei spynų montavimas/keitimas ir daugelis kitų darbų I perform various minor repairs: - minor plumbing work (installation / replacement of faucets, installation / replacement of toilets, etc.) - hanging of lamps, curtains, pictures etc. - connection of household appliances and washing machines - small electrical work - installation and replacement of doors and locks and many other jobs
Siarhei B.
An experienced handyman who has the necessary tools will help you in solving everyday issues. Languages: Русский, беларуская. Little: English. Ką tik pradėjau mokytis lietuvių kalbos. :)
Gustina B.
Gerbūvio tvarka, Švara - valymas Sodo piktžolių naikinimas, apželdinimas, medžių genejimas, nekensmingų šiukšlių rūšiavimas, tvarkymas ir išvežimas. Žolės pjovimas, sezoninė priežiūra. Organizuojame visus ūkio darbus. Ir ne tik Transportavima, pervežimą. Mylimiausia veikla - Gyvūnų priežiūra - dienos užsiėmimai - iškrova, socializacija, savaitinė priežiūra. Ilgus metus socializuodavau traumuotus gyvūnus, antram šansui ruošdavau šunis bei išrinkdavau naujus namus. Galiu padėti išspręsti visokias auklejimo problemas. labai mėgstu kapstytis gamtoje, esu sąžininga, kūribinga ir energinga. Nuo idėjos iki sprendimo ! Dirbame visoje Lietuvoje
Markas B.
Atliekame smulkius vidaus apdailos darbus, būtų namų įrengimus. Specializuojames i dažymo, montavimo darbus, darbus atliekame kokibyškai ir kruopščiai. Suteikiame garantijas, išrašome sąskaitas už mūsų teikiamas paslaugas.
Andrius K.
Teikiame kokybiškas aplinkos tvarkymo ir įrengimo paslaugas
Pavel O.
Visų rūšių dažymo darbai. Medinių ir mineralinių fasadu dažymas.
Skirmantas M.
Esu kvalifikuotas stalius, apdailininkas. Atlieku įvairius bendrastatybinius darbus klientams patogiu metu.
Rokas A.
10 metų patirtis aplinkos tvarkyme. Pagalba atliekant visus buitinius reikalus, asistuojant.
Order this service via Discontract App
Try the Discontract mobile app for free now. Order services quickly and conveniently, and choose service providers based on their ratings, prices, and work experience. Do you provide services? Join our professionals and receive payments for your work within 24 hours.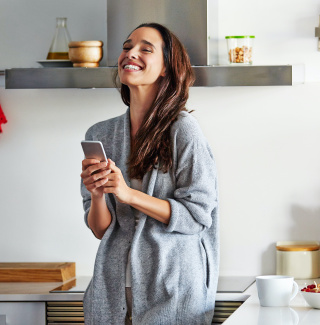 Snow removal
Although winter is often considered one of the most beautiful seasons of the year, when you can admire all white and magical nature, however, there is always a price to pay. And for this cold season's winter fairy tale the price is snowy roads, frozen cars, and other vehicles, as well as disturbed traffic. So, after a sudden stormy and snowy night, if you still have hope to go to work or drive your family members where they need to be, the first thing you will have to do is shovel piles of snow from your driveway in that freezing cold. Though if you want to live a peaceful life and stick to your normal daily routine while admiring that wonderful winter outside, book a snow removal service and let the professionals take care of those snowdrifts in your front yard.
Benefits of snow removal service
Professional equipment. If the amount of snow outside is minimum, you can easily remove it from your driveway and patio yourself. However, if there was quite a snowstorm outside and now your house looks like one from the picture of ski resort in the Alps (only the skiers are missing), then only one shovel will not be enough to take care of it. The specialists of snow removal will get rid of those huge snow drifts fast with their special equipment. You can choose whether you want the snow to be pushed to the sides of your area or you want it all to be completely removed from your front yard or driveway. With the specialized equipment the experts can deal with huge amounts of snow in wide areas.
Icicles removal. If there are perfect conditions for icicles to form around your house, they need to be removed quickly and precisely. The icicles coming down from the roofs of the buildings are very dangerous. If there was a big snowstorm outside there's a big chance, there is a build-up of snow or a mass of wet and frozen snow on the roof. It is also dangerous while it may fall down from the rooftop any second. The specialist of snow removal will take care of any additional snow related formation.
Spreading salt and sand. If all your driveway and front yard is covered in ice and the forecast is promising even more cold days, then your ice arena is here to stay. If you want to walk firmly or drive without fear to slip unpredictably, the solution is a mix of salt and sand. The specialist will make sure that every path and all the parking lots are covered in snow melting mix.
Cost of snow removal
The final cost of snow removal service will depend on several key factors: the size of the area which needs to be cleaned, the need of the special equipment, additional removal of icicles or snow mass from the roof or other extra services. The final price will also depend on whether the specialist is charging an hourly fee or a fixed price.
Find a snow removal expert near you today
If the snow got you by surprise and ruined your whole agenda, find an expert of snow removal on Discontract today. The specialist will make sure that your home environment would look like winter wonderland and be functional at the same time.