Providing seamless services to businesses
Wide range of services
Installing cooking stoves and washing machines, mounting TVs and assembling furniture - these are just a few services out of more than 50 different services provided by Discontract Top PROs.
Every task is insured
The tasks are conducted completely risk-free with insurance coverage for any damaged items or personal harm covered by insurance partner Lloyds.
Flexible time reservation

Discontract tasks can be reserved based on the customer preference at a specific time or day. Customers are informed by SMS when the PRO will arrive to conduct the task.
Fast customer support 24/7
Our goal is to guarantee the smoothest service provision. If something happens, our customer support is always ready to help you.
Only trusted service providers
Bring back confidence to service quality. All service providers have their business and personal information verified and have a proven track record pre-selected only from 5-star client rated profiles
Register now
Get updated in real-time
Track the orders in real-time via the Discontract Central dashboard. Relax while the work will be done by our service providers and our support staff while you stay in control of your accounting and support processes.
Register now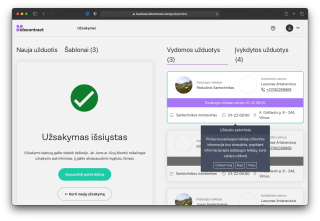 API integration
Automate service purchase with our plugins and business API. Integrate your ecommerce solutions and start serving your customers with additional service offerings.
Register now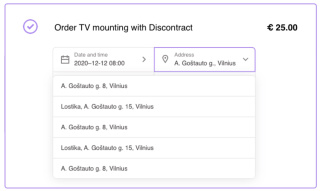 Begin your partnership with Discontract
Give your customers the option to order complementary services for your products. Earn additional income from rebate bonuses accumulated for each order. Bring back confidence to service quality. All service providers have their business and personal information verified and have a proven track record pre-selected only from 5-star client rated profiles