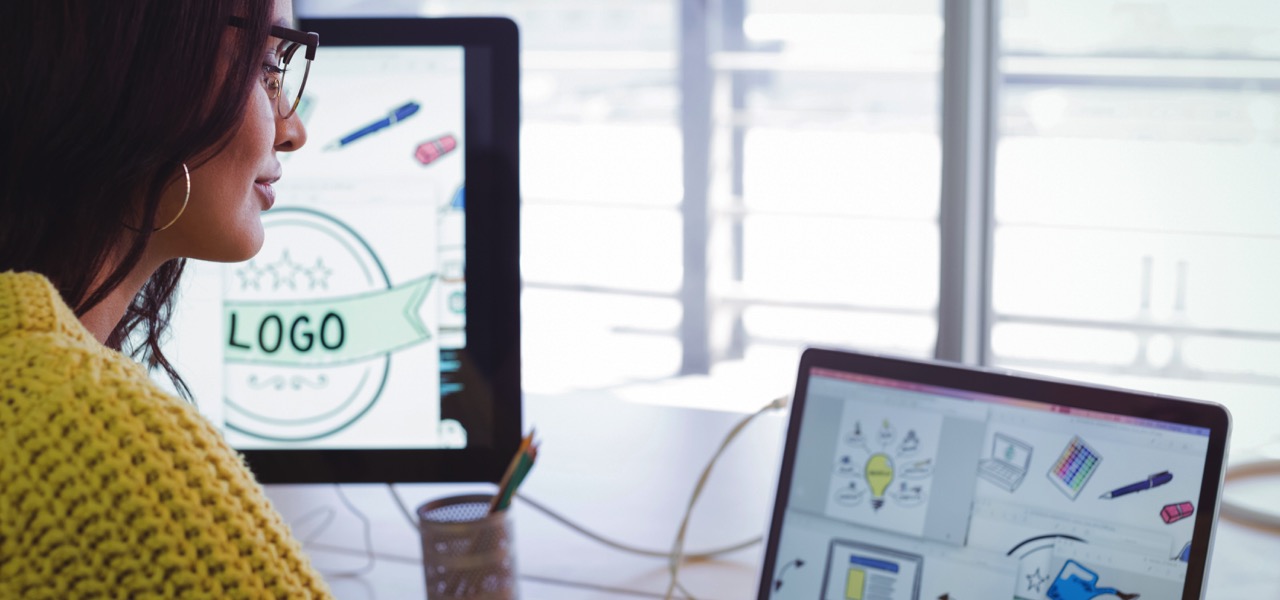 Projekt graficzny w Wilnie
O tej usłudze
Projekt graficzny
W dzisiejszych czasach sugestywny obraz często ma większą moc niż jakiekolwiek słowa. Dlatego jeśli tworzysz markę, produkt lub chcesz skutecznie zaprezentować swoje usługi światu, skontaktuj się ze specjalistami od projektowania graficznego! Zobacz, jak dobrze umiejscowiony punkt, idealnie dobrany kolor i podążanie za trendami graficznymi mogą odmienić Twój biznes.
Najpopularniejsi PRO
Wszyscy usługodawcy są ubezpieczeni na kwotę 4 000 000 zł
Andrius L.
Jau 5-erius metus esu reklamos bei tinklalapių projektų specialistas. Greitai ir efektyviau galiu konsultuoti arba kurti: strateginiais, rinkodaros (marketingo), internetinių tinklalapių bei elektroninių parduotuvių klausimais. Esant poreikiui, sukursiu Jūsų projektą per nedidelį laiko tarpą.
Mantas D.
Esu grafinio dizaino, fotografijos ir video produkcijos kūrėjas. Su Adobe Creative programomis patirties turiu jau 8+ metų. Galiu jums sukurti norimą: •Logotipą •Bannerį •Pakuotės dizainą •Vizitinę kortelę •Spaustuvei paruošti įvairaus tipo projektus, kaip: knygos, brošiūros, etiketės ir pan. •Knygos viršelį •Perkelti ranka pieštą įdėją į skaitmeninį darbą •Muzikinį viršelį Taip redaguoju nuotraukas su įvairiomis programomis, tad esu gabus: •Pašalinti iš nuotraukos nenorimus objektus •Pakeisti foną •Išplėsti nuotraukos foną nepakeitus objėktų struktūros •"atgaivinti" seną nuotrauką •Firminį stilių Su video produkcija galiu: •Sukurti reklaminį klipą •Sukurti trumpą promo video •Sukurti video iš jūsų turimos medžiagos Jeigu saraše neradote tos paslaugos kurios jums reikia, teiraukitės asmeniškai, taip pat kaina derinama atitinkamai įvertinus užduoties sudėtingumą :) I am a creator of graphic design, photography and video production. I have 8+ years of experience with Adobe Creative programs. I can create everything you wish in graphic design: • Logo • Banner • Packaging design • Business card design • Mockup design • Labels • Book cover • Transfer your hand-drawn work and insert to a digital world! • Music covers And more! Photography: • Removing unwanted objects from the photo • Changing background • Expanding the background of the photo without changing the structure of the objects • "reviving" an old photo And more! Video production: • Create a promotional clip • Create a short promo video • Create a video from the material you have And of course also more and more! DM me if you struggle finding what exactly you need!
Rytis Ž.
Daugiai nei 15 metų patirtis IT ir IS srytyje: Internetiniai puslapiai ir el. parduotuvės; Verslo valdymo sistemos; Vaizdo stebėjimo kamerų montavimas; Apsaugos signalizacijų montavimas; IT ūkio sprendimai ir aptarnavimas; Kompiuterių ir jų įrangos remontas; Išmanių telefonų ir planšečių remontas; Internetinis marketingas (SEO ir SEM); Skaitmeninis dizainas, logotipų kūrimas.
Giedrė B.
Išsilavinimą ir patirtį turinti (darbo užsienyje ir spaustuvėje) dizaino srityje, siūlau šias paslaugas: *DIZAINO IR MAKETAVIMO: Logotipai, vizitinės kortelės, plakatai, etiketės, skrajutės, lankstinukai, brošiūros, katalogai, žurnalai, knygos, atvirukai, kvietimai, soc. tinklų vizualai, baneriai, firminis stilius, prezentacijos dizainas. * MENINĖ KŪRYBA: Tapyba, akvarelė, grafika..
Laima R.
Esu UX/UI / Social media dizainerė. Kuriu minimalistinius, tvarkingus, funkcionalius, orientuotus į vartotojus web ir app dizainus. Pagal kliento poreikį taip pat galiu sukurti "brand identity" socialinėje erdvėje - IG, FB, Linkedin "postų" teminį apipavidalinimą, reklaminius "banerius", bei kitus projektus susijųsius su skaitmenine vizualine komunikacija. Atlieku maketavimo darbus print projektams, dirbu drauge su reklamos gamybos komanda, tad galime įgyvendinti projektą nuo dizaino iki gamybos ar montavimo.
Zamów tę usługę za pośrednictwem aplikacji
Wypróbuj teraz aplikację mobilną Discontract za darmo. Zamów usługi szybko i wygodnie, a następnie wybierz usługodawców na podstawie ich ocen, cen i doświadczenia zawodowego. Czy świadczysz usługi? Dołącz do naszych specjalistów i otrzymuj płatności za swoją pracę w ciągu 24 godzin.