Earn up to € 200 a day with Discontract
Download the app, fill out the registration form and receive additional orders today
Begin registration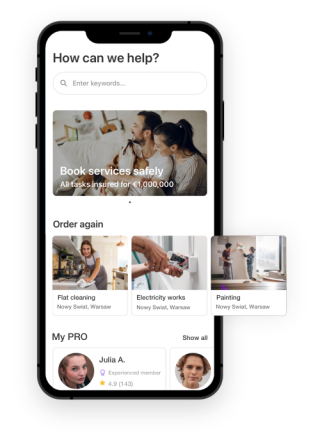 What benefits do I get providing services through Discontract?
Earn up to € 200 a day
Through Discontract you will be able to work according to the hourly service rates of your choice - without any restrictions! How much and for how much work is up to you. Thanks to a secure and automated payment system, you will receive orders for the work performed to the specified bank account on the same day.
Free professional insurance
You will be able to feel at ease with the client's property, because when you work through Discontract, your services will be automatically covered by professional insurance worth up to EUR 1,000,000.
Don't worry about invoices

With Discontract you will be able to fully focus on the work you do, as we will take care of all the formalities. Invoices to customers will be automatically issued and sent by the specified email.
Answers to your questions 24/7
Should any uncertainties arise, we are ready to assist at any time. You can always contact a Discontract customer service specialist with just one tap in the app.
Sign up in just a few minutes
Enter the registration information of the service provider in the app and start providing the desired services immediately according to the rates of your choice. You will need: an identity document, a bank account number and company details or an individual activity number.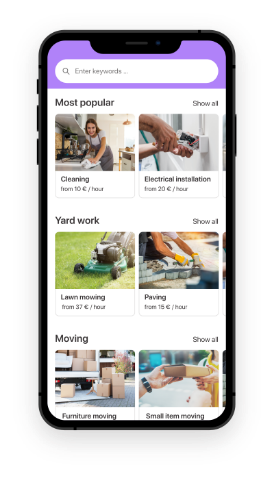 Accept orders at a time convenient for you
After receiving the task, you will see the full description provided by the client, the proposed dates and times of arrival, the preliminary duration and earnings, photos and other important information. You will always be able to choose which orders to accept. After confirming the task, the customer is contacted by a call or message directly through the app.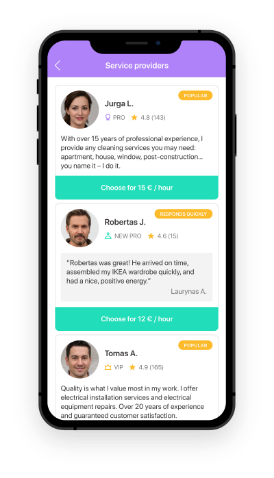 Get paid right away
After the task is completed, note how long it took. We will do everything else for you: we will calculate the amount payable to the customer according to your hourly rate, we will automatically generate an invoice and we will send a payment for the work done on the same day.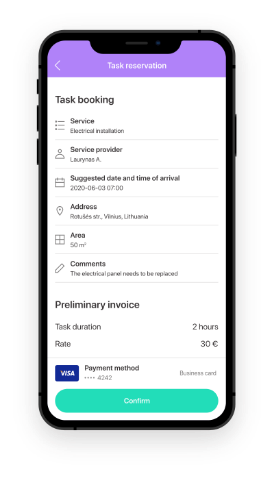 Get orders through Discontract
Try the Discontract mobile app for free now. Join our professional community and receive payment for your work within 24 hours.