Convenient and accessible help at home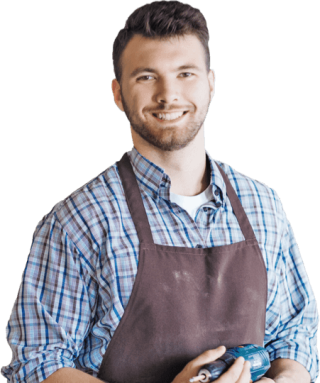 Great plumbing and electrics service, knows his stuff

Kristaps D.
All tasks insured for € 1,000,000
Convenient and accessible help at home
With the Discontract mobile app, all the necessary home services are available in just a few steps. Find the right professional for you and get the service you need quickly and reliably. We value your time and carefully record the experience and feedback of the work so that you can get only the best service providers offering the highest quality services at an affordable price.
Get the App
All tasks insured for € 1,000,000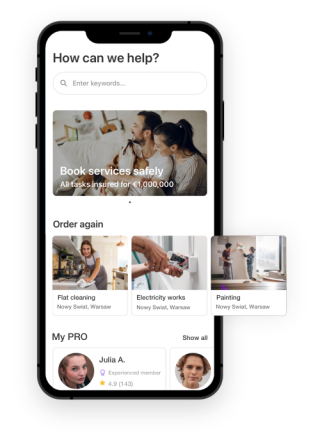 Find a service provider easily
Moving and need some help? Shower overflowing with water? Do not let these problems interfere with your productivity. Mark the service you need, describe the task, the time and place you want it to be carried out, and choose one of our service providers based on ratings, work experience and cost. No extra calls or long waits, now everything you need from start to finish is in one place.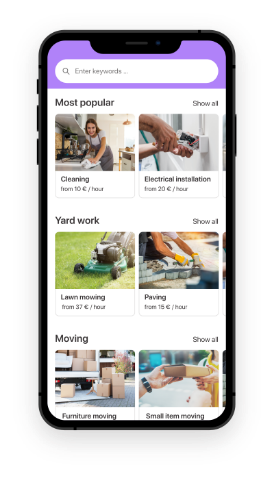 Manage the progress of your work
With us you can feel at ease, as you will be able to contact the service provider directly by phone or message at any time. The task will be shown on your phone with all the necessary information, allowing you to clearly follow its progress.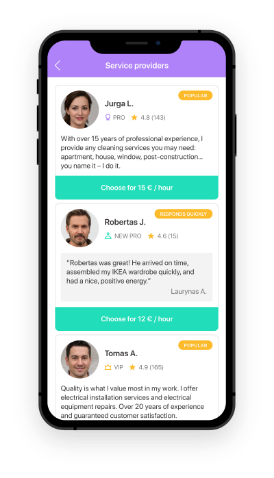 Instant payment after work
Do not worry about cash or obscure prices. Pay for the work done with a payment card according to a predetermined hourly rate. No delays nor hidden conditions. The payment will immediately appear on the service provider's account.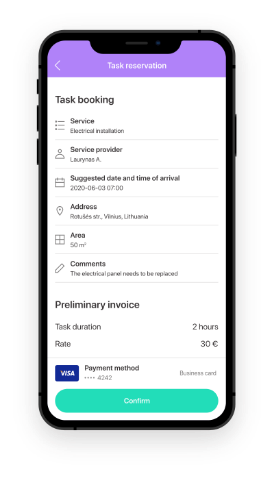 Choose from more than 50 services
Services for your business
Help your customers mount and install their newly bought household appliances and other products that need specialised handling by verified professionals.