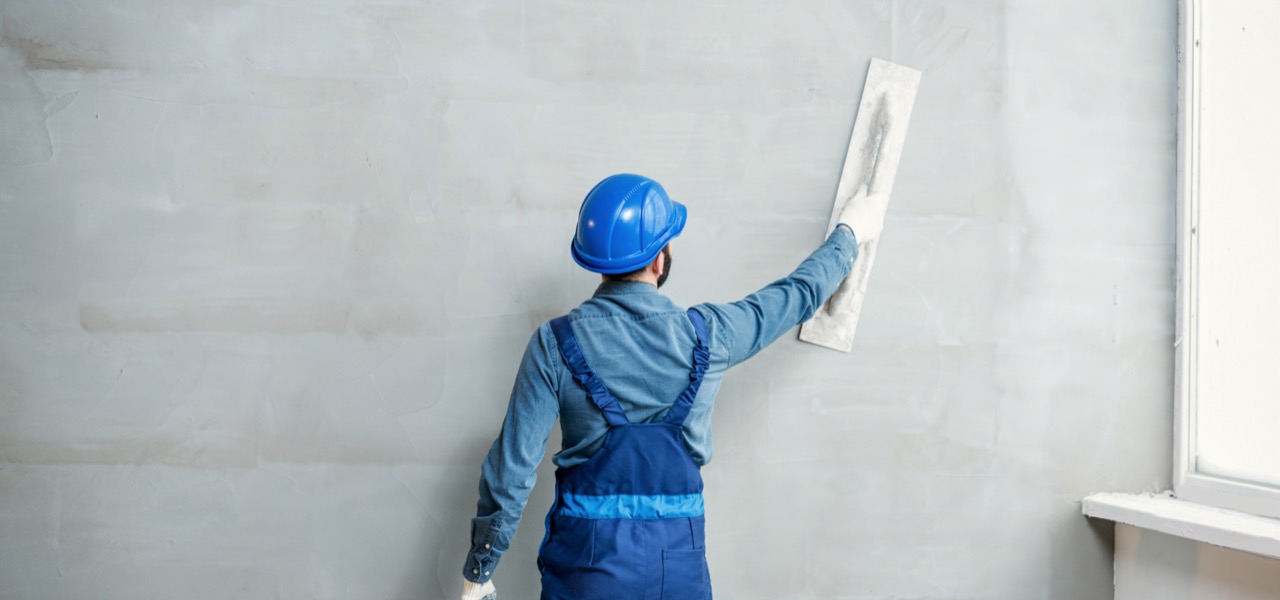 Wall plastering in Klaipėda
About this service
Wall plastering
We bet that if you imagine your dream home, cracked or uneven walls do not come to mind. On the Discontract App, you will find specialists who can help make your dreams a reality by providing quality plastering services for the walls of your home, which you will be able to enjoy for many years after.
Learn more
Popular PROs
All tasks insured for € 1,000,000
Order this service via Discontract App
Try the Discontract mobile app for free now. Order services quickly and conveniently, and choose service providers based on their ratings, prices, and work experience. Do you provide services? Join our professionals and receive payments for your work within 24 hours.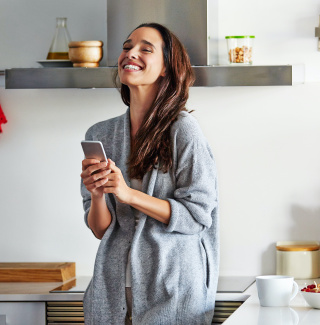 Is your house interior or exterior plaster looking a bit tired? Have you tried painting but the paint never seems to last? Maybe it's time you had the plaster renewed to provide a fresh canvas to base your decorating efforts on.
Whether your home has plaster interior or exterior walls, a good professional plasterer in your area is a useful resource. We highly suggest avoiding the temptation of doing the job yourself. Plastering is a skilled trade with its own tools (even such as scaffolding) and techniques. A poor job can cost more to fix than hiring a pro in the first place.
Wall Plastering Cost
There are a number of straightforward plastering jobs that an experienced plasterer will be able to help you with. Single walls, whole rooms, and rooms plus ceilings are typical projects for internal plastering, whereas outside the home, you may want your entire property to be externally rendered.
The most relevant factor for the cost of a plastering job is the size of the area to be plastered, be it a single wall in a small room or several rooms and ceilings in a large house, and your pro's hourly rate. Plasterers will consider the area size and any other relevant factors before judging how much time the job will take and how much material will be needed.
Replastering - adding a new, thin top coat of plaster suitable for adding paint or wallpaper too - will be considerably cheaper than a full plastering job, which involves removing old plaster if necessary, constructing a new base, skimming the surface and finishing up.
Overall, the cost entirely depends on the scope of your project: a simple skimming job in a medium sized room should not take more than a day's work, whereas you can expect to pay significantly more if you need a full, multi-room plastering job, both in terms of labor and materials. Additionally, plasterers' rates in larger cities are likely to be higher than in smaller areas with a lower cost of living.
DIY vs Professional Plastering
Plastering is one of the few trades where it pays off to get a professional to carry out the work for you. This is for the following reasons:
Expertise: There is a deeper level of knowledge and skill required to obtain a perfect finish.
The right tools: It requires the use of specialized tools and equipment (scaffolding for example, is required when rendering a multi-unit building).
Long-term guarantee: The results of a poor DIY job may take time to come to light but may result in more damage than it would have cost to hire a plasterer in the first place.
Insurance: Professional plastering tasks booked through Discontract are covered by a €1M public liability insurance for your complete peace of mind.
When all the factors above are taken into consideration, it becomes evident that hiring a professional plasterer is worth it. However, there are certainly some plastering jobs you can do yourself if you have the right equipment, skills and confidence to do it. That being said, a professional plasterer is likely to do the job faster and to a higher quality.
Common Types of Plastering Jobs
There are some plastering jobs that are more common than others. These are given below, with an estimate of the time it will take to complete each type of job.
Replastering Walls
This is one of the most common jobs for plasterers. Average duration is between 1 and 2 days depending on the size of the room.
New Plaster Walls Only
Another popular job is applying new plaster to walls. This job involves stripping the existing plaster and takes slightly longer than replastering.
A typical plastering job will last between 2 and 4 days.
Plastering Ceiling
Plastering the ceiling is one aspect of plastering that takes a lot of effort but can be done quickly with the right tools and equipment. Time wise, it should take anything from 6-12 hours for the small ceiling, 8-12 hours for the medium sized ceiling to 2-3 days for the large ceiling.
External rendering
Unless you are an accomplished plasterer, this is one aspect of the trade best left to professionals. Prices will depend on the size of the property and whether it's a single or multi-unit building. Additional costs for multi-unit buildings are incurred from scaffolding hire which can be costly.
The time such a task could take depends on the type of your property, and may range anywhere from 4 days to a couple of weeks or more.
Hiring a Wall Plasterer
Before hiring a plasterer, you must ask some questions to ensure you're confident with their skill level. Here are some common things you might want to ask your pro:
Have you worked on a similar project in the past? Find out about their experience and how long they have been practicing their trade.
Do you have any references? The first thing to do when considering a pro is checking the client reviews on their profile. If there aren't too many, you can always ask your pro for references directly.
How long will my task take? Always discuss your ideas, needs and budget with your plasterer before they arrive on site. Provide detailed information about the task you need and ask for an estimate on time and materials to get a better idea of the total project cost.
Find a Wall Plastering Pro Near You
Ready to hire someone for your wall project? Let Discontract connect you with plastering contractors near you who are ready to get started.