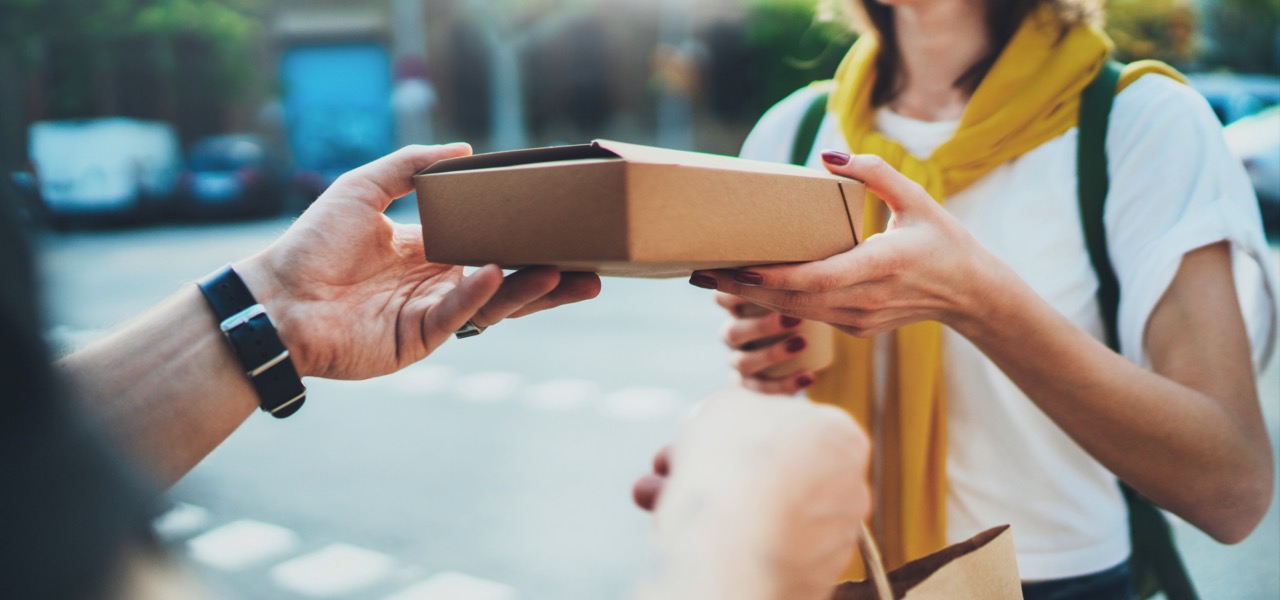 Small item moving in Vilnius
About this service
Small item moving
Transportation and moving services are not for heavy loads only. We will help you find people who will reliably and on time take all your smaller items wherever they need to be.
Popular PROs
All tasks insured for € 1,000,000
Vytenis G.
Teikiame kokybiškas transportavimo, krovos, perkraustymo, baldų užnešimo ir surinkimo paslaugas. Pageidaujant klientui galime išvežti utilizavimui senus baldus arba suorganizuoti baldų taisymo, restauravimo paslaugas. Esame atsakingi ir darbštūs, siekiame kad mūsų paslaugos būtų pavyzdinės.
Edvard O.
Surenku įvairios paskirties baldus, atlieku smulkias užduotis, asistuoju asmeniškai. Turiu ilgalaikės patirties nestandartinių/standartinių, itališkų baldų, surinkimo srityje. Taip pat dirbu su elektros instaliacijos įrengimu, kamerų pajungimu ir panašiomis užduotimis.
Elvin P.
Sunkūs, didelių gabaritų, standartiniai ar nestandartiniai kroviniai pervežami be jokių problemų, kai tam turi gerą komandą ir tinkamas transporto priemones. Mes jums galime pasiūlyti žmones, atsakingai atliekančius savo darbus, ir techniką, kuri užtikrina darbų kokybę, greitį ir sutaupo daugybę jūsų laiko. Krovinius pervežame saugiai, nuo "durų iki durų", padedame atlikti pakrovimo ir iškrovimo darbus.
Viktorija M.
Lengvai bendrauju, suprantu užduotis bei greitai sprendžiu iškilusias problemas. Vairuoju, kalbu lietuviškai, rusiškai, angliškai, prancūzų pradmenys.
Rokas G.
Džiaugsmingai padėsiu jeigu: - reikia išversti techninius, financinius ir kitokius sudėtingus tekstus iš/į anglų kalbą - neklauso kompiuteris ar kita elektronika - sunku išsirinkti įrenginį (kompiuterį, telefoną, indaplovę, siurblį, robotą ir pan.)
Rolandas Ž.
Express siuntų transportavimas po Lietuvą,Baltijos šalis,Europą. Jūsų siuntinys ar krovinukas tuoj pat po užsakymo jau bus pristatomas. Asistento paslaugos.
Virginijus S.
Daugiau nei 15m. teikiu profesionalias pekraustymo paslaugas. Specialiu baldų gabenimui pritaikytu transportu, prisatysiu Jūsų baldus ar kitą krovinį į jums reikiamą vietą. Esant papildomai užklausai, jūsų gabenamus daiktus galiu užnešti. Garantuoju saugų gabenimą ir malonų bendravimą.
Aivaras G.
Atlieku greitus ir kokybiškus pervežimus.
Rimantas Z.
Viskas atliekama sažininingai ir kokybiškai. Ilgametė patirtis
Artūras M.
Kruopščiai, įdėmiai,kokybiškai, sąžiningai atlieku visus darbus, kurių įmuosi.
Ruslanas R.
Patirtis maisto ir ne maisto pristatymo, pervežimo srityje. Laiku, konfidencialu, sažininga. Be žalingų įpročių.
Erik L.
Kartu su keturiais kolegomis užsiėmame baldų pervežimo ir perkraustymo paslaugomis. Dirbame tik su baldų pervežimu, kadangi automobilio vidus yra specialiai išklotas kilimine danga. Turiu 7 m. patirties pervežimų, perkraustymų, ekspedijavimo veikloje. Esu komunikabilus, aktyvus, energingas ir sportiškas, o svarbiausia - visada išsiaiškinu kliento poreikius.
Rimvydas J.
Smulkūs namų ukio darbai, asmeninė pagalba.
Valdemar B.
Galiu padėti su bet kokiu asistavimo darbu. Esu pasiekiamas didelę dalį laiko, labai greitai atrašau - susitarti su manimi turėtų būti tikrai labai lengva! Laisvai kalbu lietuvių, lenkų, rusų ir anglų kalbomis.
Rokas A.
10 metų patirtis aplinkos tvarkyme. Pagalba atliekant visus buitinius reikalus, asistuojant.
Simas P.
Indvidualios transportavimo paslaugos.
Mantas M.
Kadangi turiu virš 20 m. patirties dirbant su renginiais, maistu ir asistavimu, galiu adaptuoti ir sukurti renginio koncepciją, sugalvoti kaip pateikti maistą bei gėrimus. Esu baigęs kulinarijos mokyklą, turiu 4 virėjo kategoriją. Mane apibūdinančios savybės: patikimumas, pareigingumas, profesionalumas, kompetencija, kūrybingumas. Atklieku tokias pasalugas kaip: gėrimų pateikimas, pagalba serviruojant maistą ir gėrimus, maisto prekių pirkimas, asmeninis asistavimas ir pan.
Order this service via Discontract App
Try the Discontract mobile app for free now. Order services quickly and conveniently, and choose service providers based on their ratings, prices, and work experience. Do you provide services? Join our professionals and receive payments for your work within 24 hours.