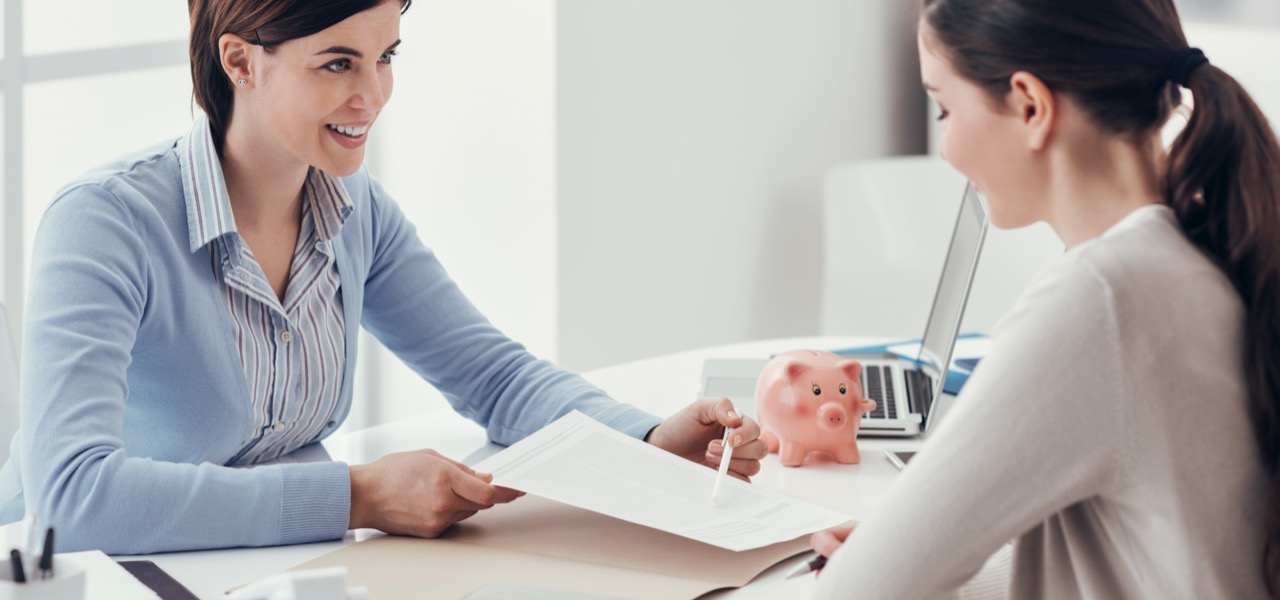 Personal assistance in Vilnius
About this service
Personal assistance
With the help of our app, you will be able to find the best service providers to make your busy schedule easier.
Learn more
Popular PROs
All tasks insured for € 1,000,000
Edvard O.
Surenku įvairios paskirties baldus, atlieku smulkias užduotis, asistuoju asmeniškai. Turiu ilgalaikės patirties nestandartinių/standartinių, itališkų baldų, surinkimo srityje. Taip pat dirbu su elektros instaliacijos įrengimu, kamerų pajungimu ir panašiomis užduotimis.
Gustina B.
Gerbūvio tvarka, Švara - valymas Sodo piktžolių naikinimas, apželdinimas, medžių genejimas, nekensmingų šiukšlių rūšiavimas, tvarkymas ir išvežimas. Žolės pjovimas, sezoninė priežiūra. Organizuojame visus ūkio darbus. Ir ne tik Transportavima, pervežimą. Mylimiausia veikla - Gyvūnų priežiūra - dienos užsiėmimai - iškrova, socializacija, savaitinė priežiūra. Ilgus metus socializuodavau traumuotus gyvūnus, antram šansui ruošdavau šunis bei išrinkdavau naujus namus. Galiu padėti išspręsti visokias auklejimo problemas. labai mėgstu kapstytis gamtoje, esu sąžininga, kūribinga ir energinga. Nuo idėjos iki sprendimo ! Dirbame visoje Lietuvoje
Rimvydas J.
Smulkūs namų ūkio darbai, asmeninė pagalba.
Augustas Č.
Ar norite išskirtinių kadrų? Fotografuoju - Dronu ar Veidrodiniu fotoaparatu - portretai/poros/gamta/po_žvaigždėm. Parašykit arba skambinkit, eisime pasivaikščiot ir tuo metu gims nuotraukos su nepamirštamais įspūdžiais!
Markas B.
Atliekame smulkius vidaus apdailos darbus, būtų namų įrengimus. Specializuojames i dažymo, montavimo darbus, darbus atliekame kokibyškai ir kruopščiai. Suteikiame garantijas, išrašome sąskaitas už mūsų teikiamas paslaugas.
NUMAI U.
👶🏼 Auklės patirties turiu daugiau nei 5-iose šeimose su vaikais nuo aštuonių mėnesių iki vienuolikos metų. Galiu būti Jūsų aukle trumpam laikui (kelioms dienoms), taip pat galime tartis dėl ilgalaikės draugystės (ne daugiau nei 20h per savaitę). Turiu aukštąjį pedagoginį išsilavinimą, esu išklausiusi pozityviosios tėvystės kursą, nesunkiai randu bendrą kalbą su vaikais. 🐾 Galiu prižiūrėti Jūsų augintinį Jūsų namuose (manuosiuose jau auga šuo, tad galime netilpti arba nesusidraugauti), patarti šunų dresūros klausimais remiantis pozityviąja dresūra, išvedžioti šunį užimant jį tiek fizine, tiek protine veikla, taip pat atvykti prižiūrėti katiną ar kitą naminį augintinį Jums leidžiant laiką atostogose ar dirbant. 🙋🏽‍♀️Esu komunikabili, punktuali, atsakingai atliekanti darbą, turiu aukštąjį pedagoginį išsilavinimą. 💸 Dėl atlygio susitarsime individualiai - programėlė neleidžia nustayti prieinamų kainų. 😊
Kęstutis M.
EWP.com agentūros vadovas. Stengiuosi būti kruopštus, tausoti daiktus (tiek brangius, tiek ir svarbius), ir būti įdomus pašnekovas. Vykstu tik į namus/butus/kotedžus pastatytus 2005 metais ar vėliau. Turiu patirties dirbant su kritinės svarbos konfidencialia informacija ir jos apsauga. Esu įkūręs tarptautinę IT technologijų ir kvalifikuotų asmeninių asistentų agentūrą EWP.com . Turiu 163,000 sekėjų Instagrame ( @merce.matt ), teko dirbti IT darbus ir vystyti technologijų verslus JAV ir Australijoje. Nusimanau apie išmaniuosius baldus, išmaniuosius namus, smart tv, vaizdo kameras ir apsaugos sistemas. Esu kraustęsis iš savo didelio biuro į namų ofisą ir tą mielai padėčiau padaryti ir kitiems. Taip pat puikiai suprantu kvalifikuoto asmeninio asistento svarbą vadovui, nes kadaise pats pora tokių turėjau. Taip pat vedu privačias bachatos šokių pamokas.
Aivaras G.
Atlieku greitus ir kokybiškus pervežimus.
Edgaras S.
15 metu patirtis vidaus apdailos darbuose. Profesionali kokybė. Suteikiu garantija.
Valdemar B.
Galiu padėti su bet kokiu asistavimo darbu. Esu pasiekiamas didelę dalį laiko, labai greitai atrašau - susitarti su manimi turėtų būti tikrai labai lengva! Laisvai kalbu lietuvių, lenkų, rusų ir anglų kalbomis.
Edvin B.
Vairavimas, reikalų tvarkymas.Ilgametė patirtis. Aš turiu daug kantrybės, gerą širdį, nuotaiką, daug patirties vairuojant pačius įvairiausius automobilius ne tik Lietuvoje bet ir Europos šalyse. Todėl laukiu įvairių, pačių keisčiausių variantų, kad ir ką nuvežti, parvežti į oro uostą ar net į kita miesta.
Mantas L.
Sport nutritionist - weight loss professional. A recent graduate with a master's degree in human nutrition, passionate about well-being, weight loss, sport and research. Really interested in improving people's, athlete's health and life in accordance with evidence-based nutrition. Moreover, a nutrition consulting business owner, lecturer.
Rokas A.
10 metų patirtis aplinkos tvarkyme. Pagalba atliekant visus buitinius reikalus, asistuojant.
Mantas M.
Kadangi turiu virš 20 m. patirties dirbant su renginiais, maistu ir asistavimu, galiu adaptuoti ir sukurti renginio koncepciją, sugalvoti kaip pateikti maistą bei gėrimus. Esu baigęs kulinarijos mokyklą, turiu 4 virėjo kategoriją. Mane apibūdinančios savybės: patikimumas, pareigingumas, profesionalumas, kompetencija, kūrybingumas. Atklieku tokias pasalugas kaip: gėrimų pateikimas, pagalba serviruojant maistą ir gėrimus, maisto prekių pirkimas, asmeninis asistavimas ir pan.
Order this service via Discontract App
Try the Discontract mobile app for free now. Order services quickly and conveniently, and choose service providers based on their ratings, prices, and work experience. Do you provide services? Join our professionals and receive payments for your work within 24 hours.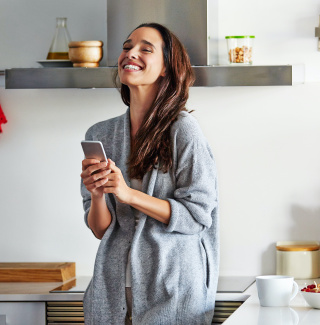 Personal assistance
Have you ever been in a situation when the deadline of an important report is due in 5 minutes, your most valuable client is having a complaint on the phone and there's your partner texting you about an emergency at home? Well, if you have, there is one perfect solution to these kind of moments – a personal assistant.
You can hire a personal assistant for a continues help or to tackle a one-time task when you are lacking time or energy and need those extra hands.
What can a personal assistant do for you?
The duties of a personal assistant can vary based on your individual needs. You can customize the responsibilities of the assistant depending in which areas of your life you need the additional assistance. Maybe you have a business or a large family you need to manage? Or maybe you are living the life to the fullest, thus your lifestyle is as busy as the pope's? A personal assistant is someone who can help you manage daily task, whether they are professional or personal, or maybe both. Here's how a personal assistant can help you out:
Shopping. Whether it is groceries, clothes, gifts, or something extraordinary, like skiing attributes that you need but don't have an extra two ours to look for it, the assistant will do it for you.
Transportation. If you are always late to pick up your children form after school activities or your work includes sending and delivering frequently, you can always depend on an assistant who will gladly take the load of your shoulders.
Pet care. If you find yourself having not only a full-time job, a big family, but also some furry little friends living in your house (because Santa Claus did a really good job making those wishes of your children come true), you might also go short on time while trying to check all those boxes in your daily agenda. Let a personal assistant take care of those four-legged friends so they could enjoy that long walk in the park, go to the vet for a check up or finally try out that animal spa that just opened nearby.
Scheduling. If a big part of your job is meeting clients or business partners, scheduling meetings is another time consuming, always occurring task. A personal assistant may be at your service with a perfect place in mind for a particular client, he or she will be happy to book that table for two and mail the details for you and the other attendee.
Home and / or office organization. A personal assistant can make sure that dry cleaning is always done on time or the cleaning person and a pool maintenance guy is booked for the time right after your birthday party. If you have a tight schedule at work recently, an assistant will organize those huge piles of documents on your table and stack up the office with everything may need – paper, sticky notes, your favorite pens, or water supplies.
Travel arrangements. If you are lucky enough to travel a lot for work, you must also have to constantly look for the best deals of flights and hotels. While this is surely a way to save money, definitely not a way to save time. A personal assistant can use all the tricks there are to get those best booking prices for you, may it be a business trip or even a family holiday trip abroad.
Emails and correspondence. One of the modern person's nightmares is a clogged email inbox with thousands of unread and unanswered messages. Maybe it's full of unimportant newsletters that you could just delete with one click, you're guessing, trying to make yourself feel less stressed. Even though that might be a case, they probably are mixed up with all kinds of valid and relevant messages you need to answer or at least know about. A personal assistant can make you feel at ease sorting that virtual mail jungle out to the categories and deleting all the spam mail you have received.
Event planning. Whether it is your business to organize events, or you have a huge family that likes to meet up for every birthday and all the holidays, a personal assistant will be your best friend while taking care of the details. You can use the help for getting the service of the best caterer in town, the assistant will help you pick out the flowers and other decorations, book a band or the host of the event or send out the invitations.
Reports and presentations. When you come to a place where the list of those reports you needed to do months ago is growing longer, but you only have time to work on that new very important project, an assistant will back you up and make that long list disappear by finishing those reports while you work on the project. An assistant with impressive skills on creating killer presentations can as well work on yours and make that content in it shine as never before.
Anything else. A personal assistant will help you do anything that you might have in mind or had on that "to do" list for years, but never really had the time to do it. For instance, you can ask the assistant to clean up the attic or organize the garage. Or maybe you always dreamed how great it would be to have all your pictures in a chronological order and printed? A personal assistant will be more than happy to make your dreams come true.
Cost of personal assistance
The agreed cost of personal assistance service could be different with each case. It depends on whether you have a one-time task for your assistant or do you need a constant help and you are willing to pay a monthly salary. The total price also depends on the duties you would like to give for your assistant as well as on the experience level that assistant has gained managing certain responsibilities.
Find a personal assistant near you
If reading all the tasks a personal assistant can help you with you felt that "Aha!" moment, it means you have been in need for an assistant for some time now. Find a person that is perfect for the type of work you need to do and you will be surprised why haven't you done it sooner!