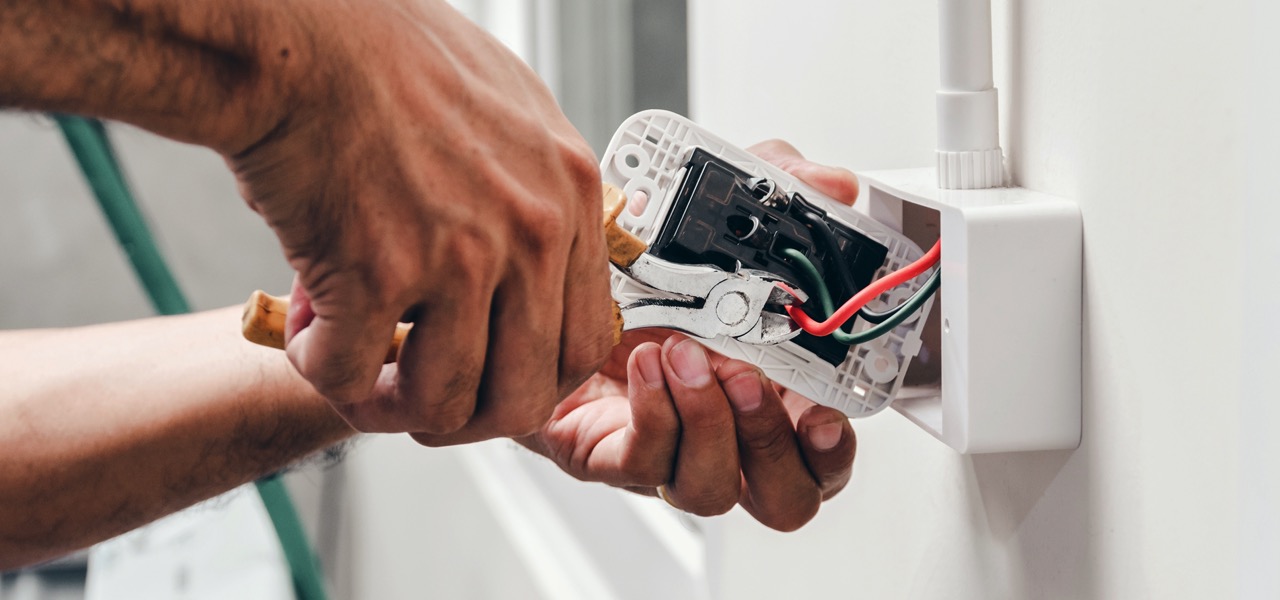 Electrical repairs in Klaipėda
About this service
Electrical repairs
In need of electrical repairs? We do not recommend playing with fire. Instead, trust professional electricians who you will be able to easily and quickly find with the help of our app.
Learn more
Popular PROs
All tasks insured for € 1,000,000
Artūr M.
Greitai ir tvarkingai atliksiu namų ūkio darbus. Surinksiu baldus, pajungsiu buitinę techniką, pakabinsiu šviestuvą, lentynas, pakeisiu rozėtę/jungiklį, maišytuvą, klozėtą ir pan.
Audrius D.
Jeigu nenorite sukti galvos dėl medžiagų, įrankių ir visokių smulkmenų, kreipkitės, padėsiu.
Mykolas M.
Atlieku buitines teh pajungimus elektros ir santehnikos darbus 5m darbo patirtis Suteikiu koncultacijas
Rokas J.
Šviestuvų montavimas, buitinės technikos pajungimas, individuali elektros instaliacija. Greitai ir kokybiškai atlieku elektros instaliacijos darbus, taip pat buitinės technikos pajungimo darbus, smulkius elektros remontus, led juostų montavimo darbus.
Kęstutis O.
Čia yra mano papildomas uždarbis, todėl dirbu po darbo valandų ir savaitgaliais. Ir todėl galiu pasiūlyti pigesnę paslaugą ir gerą darbų kokybę.
Giedrius Z.
Virš 20 metų patirtis, visi atestatai (elektros, apsauginės ir gaisrinės signalizacijos, interneto, TV, automatikos darbai). Garantuoju aukščiausią kokybę, už mažiausią kainą
Žygimantas V.
Elektros įrangos, instaliacijos ir apšvietimo remontas ir įrengimas, buitinės technikos pajungimas. Darbus atlieku tvarkingai ir iki pilno užbaigtumo.
Gediminas B.
Patirtis 10metu iš ju daugiau nei pusė europoje tad žinių bagažas platus. Atlieku elektros instaliacijos ir remonto darbus Klaipėdoje ir aplink.
Roman I.
Stengiuosi surasti ir panaudoti kiekvienai situacijai tinkamiausią sprendimą, vadovaujantis patirtimi ir įgūdžiais.
Valdas P.
Atliekame visu apdailos bei statybinius darbus greitai ir kokybiška.
Arūnas V.
atsakingas, sąžiningas, tvarkingas
Aurimas S.
Atliekų visus elektros ir automatikos įrengimo ir remonto darbus tiek gyvenamuosiuose tiek pramonės objektuose. Darbo patirtis 12 metų
Tomas E.
Jūsų elektrikas statyba Elektra Buto renovacija Klaipėda, Klaipėdos r. 15 m. darbo patirtis Elektros instaliacija, Buto renovacija, remontas.  Gedimų šalinimas. Atsako į SMS žinutes. Darbas ir savaitgalį pagal susitarimą. DŪMŲ DETEKTORIŲ ĮRENGIMAS Rozečių, jungiklių bei šviestuvų montavimas. Šviestuvų keitimas naujos kartos LED taupiais šviestuvais. Elektros nuotėkio paieška jūsų būste, gedimų šalinimas. Elektros energijos taupymo pasiūlymai.  Nemokama konsultacija.  Buitinės technikos pajungimas.
Alfredas R.
Atlieku visus elektros instaliacijos montavimo ir remonto darbus, 30 metų patirtis
Gediminas S.
Elektros bei santechnikos smulkūs darbai, baldų surinkimas. Lietuvių - rusų kalba. Paslaugumas
Robertas P.
Esu jaunas, inovatyvus elektrikas. Turiu 3 metų patirtį elektros montavimo srityje. Elektros remonto ir instaliacijos darbai, led juostų montavimas, skydelių surinkimas, jungiklių, kištukinių lizdų, šviestuvų montavimas. Smulkių gedimų šalinimas.
Order this service via Discontract App
Try the Discontract mobile app for free now. Order services quickly and conveniently, and choose service providers based on their ratings, prices, and work experience. Do you provide services? Join our professionals and receive payments for your work within 24 hours.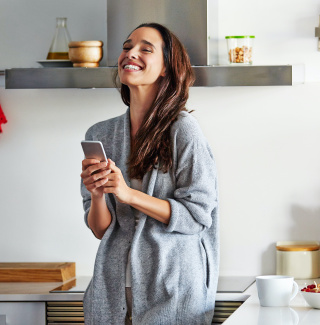 Your house is full of wiring, switches and sockets that may break from time to time and need repair or updating. If your lights keep flickering, circuit breakers seem to be faulty, or outlets don't have any power, electricians can assist in sorting out the problem. Even a small wiring repair job can be unsafe if not done correctly. Hiring someone that has specialized training on how to do each specific job is the safest choice.
Electrical Repairs Service Cost
As with any home improvement job, different electrical services will cost different amounts, partially because of increased time and labor costs, and partially because of materials needed to complete it. Most projects only take a couple of hours.
Need Help? Talk to an Electrician in Your Area
Common Electrical Problems
No matter how small of a nuisance an electrical issue may seem to be, it should always be taken seriously. Faulty electrical systems and appliances can lead to dangerous emergencies. If you notice any of the below issues, it's probably time to hire a qualified electrician:
Light switches not working properly
Dead outlets
Light bulbs burning out too often
High electricity bills
Flickering lights
A tripping circuit breaker
Some of these problems can be avoided by making sure you don't have too many powerful devices plugged in, especially in an older home, remembering to unplug the ones you're not using, and staying withing the recommended wattage. However, they may also be a sign that your home's wiring needs to be updated or appliances repaired or replaced.
Cost-saving Strategies
Have the electrician fix multiple problems at once to maximize the value of the service visit charge, including installing new outlets or fixing faulty switches throughout your home as well as addressing any electrical issues on your home's exterior or in the yard's hardscaping. Also, prepare your home so the electrician's time — and your money — is spent only on handling the electrical job, rather than clearing access to the electrical panel. Finally, consider installing money-saving electrical fixtures that reduce energy consumption, such as fluorescent light bulbs and motion detector switches on outdoor lighting.
Pro tip:
Before booking an electric repair service, compare pro rates and ask for a free cost estimate that includes any materials necessary. Check client ratings to make sure you're choosing the right specialist for your task.
Find an Electrician Near You
Feeling a spark is exciting… Unless it's coming from your electrical socket. Find and hire an electric repair service near you today.