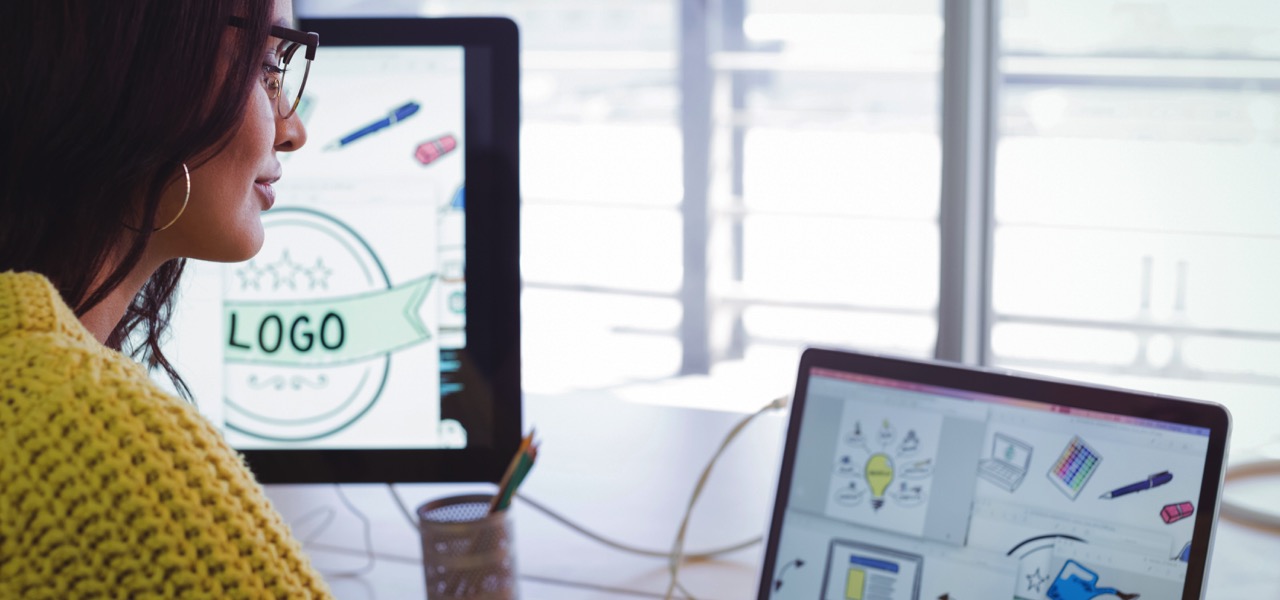 Graphic design in Klaipėda
About this service
Graphic design
Popular PROs
All tasks insured for € 1,000,000
Order this service via Discontract App
Try the Discontract mobile app for free now. Order services quickly and conveniently, and choose service providers based on their ratings, prices, and work experience. Do you provide services? Join our professionals and receive payments for your work within 24 hours.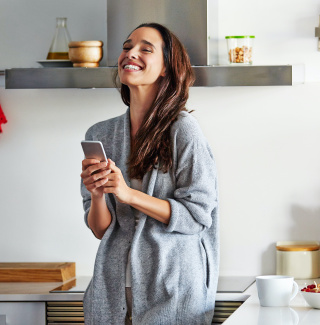 Graphic Design
One can no longer imagine today's world without visual information. It ranges from social media, which has become an integral part of our lives, to product packaging. Visual information and its presentation, that is the design, reaches us every direction we look to. Making it stand out and catch our attention is a job that must be done flawlessly by professional graphic designers.
What can a graphic designer do for you?
Experienced graphic designer can create all kinds of visual pieces that meet your particular needs. From logo to book illustration or even an extraordinary project – an expert of the graphic design can fulfil any kind of dream you have in mind.
Logo. If your company or brand logo has an outdated and unattractive design, it can deter a large portion of your target audience, for simple reasons: by not giving them the feeling of trust and not meeting their expectations. Updating the logo can open the door to a whole new segment of potential customer audience. If you are just starting to build a brand, focus all of that attention of yours on creating a strong logo - it will be a key factor in recognizing your brand.
(Re)branding. When creating a new brand or updating an existing one, it's important to come up with a solid, long-lasting, reliable and attractive brand style. From business card layouts, letter-header designs, branded pen designs to company presentation designs or even commercial flags, the image of a company or brand must be continuous, highly recognizable and all the pieces should match. An experienced graphic designer will manage this task professionally, with inspiration and drive.
Banners. Banners are designed to attract a target audience to your website. The goal of a banner could be anything from promoting new products, advertising a sale, event announcement, etc. There are two types of banners: static and dynamic. Static banners are still visuals or photos with information on it, while dynamic banners can be created from a video or an animation so the information in those will be moving. A professional graphic designer will be able to offer several design sugestinos of static or dynamic banners according to your needs and provided parameters.
Flyers. A classic and fast way of physical advertising. Flyers are usually used for distribution during various promotional events or kept in the company's reception or a store, in a place that is clearly visible and accessible to visitors. This is one of the cheapest and most effective advertising tools which you can use to communicate the desired message about your goods or services in a concrete and clear way. A graphic designer will work her/his magic to keep the flyer in the client's hands for as long as possible – a fun and memorable design will make them read it from start to finish.
Business cards. Maybe you are the one who values real, time-tested ways and the feeling only material can create? Then, most likely, a business card is an essential part of your business. Once you mingled like a true extrovert in that networking event, the exceptional business card can make a new potential customer think about you again. They will be fascinated by the exclusivity of your business card, so it is worth working on both the choice of paper and the possibilities of that modern and unseen design.
Product packaging. Packaging plays a vital role in the sales process. The unique packaging of the product sets it apart from other similar products and attracts attention of the customers. Product packaging also communicates those key brand ideas, so with the right design, packaging alone can attract your target audience. An experienced designer will help make your product "clothing" unforgettable.
Outdoor advertisement design. A graphic designer can transform any kind of message you want to get out there to a beautiful piece of design and customize it to any outdoor advertising format - billboards, bus stop stands, advertising stands of various sizes, advertisements on buses, cars or other objects.
Presentations. If you often face the need to pitch your services or sales offers to new customers, a professional presentation could be a total game changer. A polished and thought-out presentation style that is worked down to the smallest detail can lead to many new orders. The presentation with exceptional visuals will draw the vivid picture of your idea in the imagination of new customers, and the images will remain in their memory for a long time.
App design. If you have decided to finally implement your idea and create an app for a smart phone, think thoroughly about how it should look like or even better, how the user should see it. If you don't have a vision yet, a graphic designer will be happy to help you with that. After explaining the purpose and functions of the app, you will hear some suggestions on what style would suit your new start-up idea the best. The designer will make sure that the general look of the app contributes to the success of your new project.
Whatever services you need – maybe it's on of the mentioned above, or maybe your business boost needs an exclusive poster, that incredible book illustrations or some good quality publication layout services – all of this will be carefully handled, and your expectations will be exceeded by a professional and experienced graphic designer.
Cost of graphic design services
The cost of graphic design is usually different in each case. First, it will depend on the service you choose - whether you need one flyer, or maybe a new brandbook style for several items? Second, the final sum may also depend on the complexity of the design – will the style be simple and uncomplicated, or are you wishing to create a highly exclusive, bright, complex design? After discussing all this with the chosen professional, he will make a preliminary estimate of how much your order may cost.
Find a graphic design pro near you
Don't wait for your logo, brand image or business card to smell like the end of the last century. Find an experienced graphic designer in your city today and let him give your business a new, attractive and unique look.