About this service
IT support
Popular PROs
All tasks insured for € 1,000,000
Order this service via Discontract App
Try the Discontract mobile app for free now. Order services quickly and conveniently, and choose service providers based on their ratings, prices, and work experience. Do you provide services? Join our professionals and receive payments for your work within 24 hours.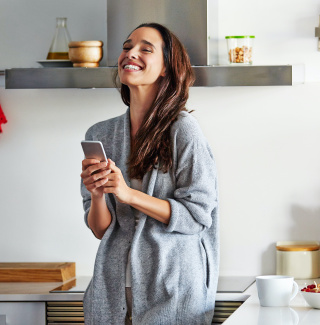 No matter how great technology can be, it's not always reliable. Chances are, you're well familiar with the dreadful feeling of your computer crashing at the worst possible moment, of experiencing network issues during an important meeting, or of helplessly googling how to sort out yet another tech-related issue you know nothing about. There's never a right time for your devices to run into a problem, but there are ways to feel better prepared if it happens.
The first rule is: remember to back up your files regularly. Keeping a copy of any work in progress or other information safely stored somewhere besides your main device – whether on the cloud or an external hard drive – will help keep your peace of mind in any situation.
Second? Know how to quickly find someone who can help! Fortunately, we've got you covered. IT support services cover any technology-related services you may need, from quick troubleshooting in case of a computer crash, to software installation or assistance with external devices, such as printers, and more. Whenever you're in need of some technical help, find a highly rated IT support professional near you in just a matter of minutes on Discontract.
IT Support Cost
IT support specialists charge hourly rates for their services. Therefore, the cost will depend on how long the issue takes to resolve. Most professionals can provide these services remotely, which is a great option to consider if you're looking to cut down on extra costs.
In some cases, service costs may also be higher if additional purchases must be made, such as new parts, cables or software.
To get a better idea of what IT support services might cost for your task, don't hesitate to describe your specific situation and needs in detail and ask the service provider for an estimate upfront.
When to Hire IT Support Services
Tech experts can help in a number of scenarios. Whether you're looking for services as an individual or a business, you may want to ask for an IT professional's expertise if you need assistance with:
Protecting your devices from malware: While the internet is a place of fantastic possibilities, it also exposes your tech to certain risks. Viruses and other malware can affect the performance and safety of your devices, files, and data. To find the best solution for effective protection against harmful computer programs, hire a trusted IT specialist.
Troubleshooting unexpected IT issues: An unresponsive blue screen is never a good sign. But there's no need to panic, a fix is sometimes easier than it might seem. Whatever tech issues you may be experiencing, from computer crashes and software bugs to poor network connectivity, asking for an expert's opinion is your best bet to sorting them out quickly and reliably.
Recovering data: Losing valuable information or memories can be extremely stressful. For a business, it might even be huge setback. While data recovery is never a guarantee, working with a specialist gives you a much higher chance of retrieving it successfully.
Learning how to use a new OS or program: Learning the ins and outs of a new operating system or software by yourself can take ages. Having an experienced professional guide you through the process makes it quicker, delivers much better results, and might even give you that much-needed confidence boost.
Connecting or helping with external devices: Sometimes, printers and many other devices really seem to have a mind of their own. Which is not ideal when you've got business to take care of. Talk to an IT pro to sort out any connectivity or other issues related to your printer, mouse, keyboard, PC monitor or other external devices.
Optimizing your PC or other tech: Slow-working technology can seriously test anyone's patience. The good news is that there's almost always a way of making things run faster. By applying years of knowledge to your case, professional IT services can help you enjoy a smooth technological experience yet again.
Find an IT Support Pro Near You
Don't let tech errors ruin your day. Forget about the stress by hiring professional IT support services near you on Discontract today. Choose the right pro by comparing profiles, experience, and client ratings.