About this service
Deep cleaning
All general cleaning services in one place. Find the service you need and make your home or office space shine like new again with professional help.
Learn more
Popular PROs
All tasks insured for € 1,000,000
Order this service via Discontract App
Try the Discontract mobile app for free now. Order services quickly and conveniently, and choose service providers based on their ratings, prices, and work experience. Do you provide services? Join our professionals and receive payments for your work within 24 hours.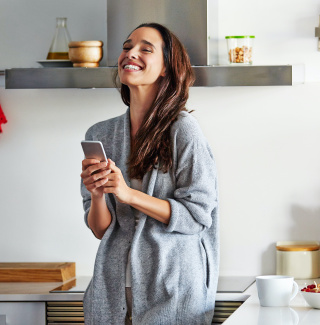 Depending on the situation, you may need different types of house cleaning services at different times. Most often, a standard cleaning service is enough to keep your home well-maintained; however, certain situations may require a deep clean. A deep clean helps when an apartment or house needs a more thorough cleaning, for example, after a party, in preparation for a big event, when moving out or in, or simply for your annual spring cleaning.
Deep Cleaning Service Cost
Deep cleaning tackles everything from cobwebbed ceiling fans down to dirty tile grout. Intensive deep cleaning goes in-depth on all the problems areas in your home or office.
Professionals can deep clean any type of residential dwelling, from a small studio apartment to all kinds of homes. Small businesses and corporate offices or shops also benefit from deep cleaning services — workers in a healthy environment are happier and more productive, and cleanliness makes customers happy.
While a deep clean is always something than requires more than an hour, the more time-consuming the task, the higher its cost. Your final price will depend on the size of the property, the number of rooms and bathrooms, how detailed you want your cleaners to be, how dirty your place is, any special requests you have, and even your geographic location – while larger cities tend to have higher costs of services overall, there is also a more competitive market to choose from.
Get free estimates. Contact the best deep cleaning pros near you.
Here's What to Expect
Deep cleaning takes routine cleaning to the next level, ensuring that every nook and cranny is tended to. Different cleaners may define deep cleaning in different ways, so always ask exactly what's included before hiring a service.
Pricing can also reflect how expansive a service provider's services are, so if a deep cleaning price quote seems far lower than their competitors, be sure to clarify what is included.
In addition to standard cleaning, a deep cleaning service typically includes the following:
Deep cleaning inside of all the appliances (stove, fridge, etc.)
Cleaning countertops
Cleaning floors and baseboards
Wiping down blinds
Cleaning interior windows
Cleaning all light fixtures and bulbs
Cleaning AC/heat vents
Cleaning the bathroom — all aspects
Dusting in all areas (living room, bedrooms, common areas)
Office Deep Cleaning Services
Deep cleaning in an office will include a similar array of services as deep cleaning for the home. As the office manager or business owner, you may have specific areas you'd like the cleaners to address, with extra attention typical for bathrooms and lounges or eating areas.
You have had employees or customers come in with a virus? In any situation of an outbreak, a deep cleaning might be extremely beneficial. An annual deep clean before or during cold and flu season might also help reduce chances of employees getting sick, and make for happier, healthier workers.
Move-in and Move-out Cleaning
If you have recently bought a new place or are moving out of a rental, you may want deep cleaning services to get everything perfect. New place perfection means no traces of the old owners or renters remain, and rental move-out perfection means getting all that deposit money back.
Paying for professional deep cleaning services can provide you a great return on investment. It saves you the time you don't have when you're in the middle of the move and (hopefully) helps you get the entirety of your deposit back.
If you are hiring a cleaning professional to provide deep cleaning for move-in or move-out services, be sure to inform them in about it in your task description to see whether they have any requirements, and make sure you and the cleaner know exactly what to expect.
Green Cleaning
If you want to make healthier choices for yourself and your family, choosing a deep cleaning company that uses eco-friendly or green products can make a big difference.
"Green" products describe those cleaning supplies that have reduced harm to human or environmental health. Standard (non-green) cleaning products can really cut through grease and grime, but often also include toxic ingredients that can lead to eye, skin or respiratory irritation. In addition, they can trigger allergies and exacerbate illnesses such as asthma.
If you choose to go with a pro that uses green cleaning products for your deep cleaning service, your home will still be cleaned, and you can reduce potential harm to you, your children and the environment.
Often, "green cleaners" cost the same or only slightly more than other deep cleaning professionals, providing you a healthier option for your family without hurting your home budget. The pros that provide only eco-friendly cleaning services usually provide the products as well, so you don't have to find and purchase the sprays and cleaners. However, some cleaners might offer green cleaning as an option or can provide such service upon request. In any case, consulting your pro about any possibilities before the cleaning is always a great idea and serves to clarify whether any additional purchases will have to be made.
Signs Your Home or Office Needs a Deep Clean
How can you tell whether your home or office needs a standard clean or a deep clean? Here are some signs that it may be time for you to hire someone to deep clean your home or office:
You're moving out of your home. You may want to hire a move-out cleaning service to deep clean your home.
You're moving into a new home. A cleaning service can deep clean your new home so you can have a fresh start.
Employees or family members are suffering more from their allergies. Dust, mites and other allergens can be reduced with deep cleaning services.
The walls have dirt marks or excessive fingerprints on them.
The light bulbs are dusty.
Heating and cooling vents need to be removed and cleaned.
The inside of the oven is unusually dirty.
The refrigerator and freezer are growing plant life.
Your cabinet interiors are dirty.
If you regularly clean your home yourself or pay someone to do it for you, you may only need a deep cleaning once a year. If you never clean your home and it's been months since your toilet has seen a toilet brush, you should probably start with a deep clean to bring your house up to a basic standard of cleanliness.
Standard cleaning keeps homes well-maintained, making the need for deep cleaning less frequent. However, if you have special needs, some cleaners can provide weekly deep cleaning.
Find a Deep Cleaning Pro Near You
Whether you need your office or home deep cleaned, there are plenty of pros to choose from. Compare the best cleaners near you and start getting estimates today.