About this service
Furniture assembly
Whether it's a small cabinet by the bed, or a complete set of IKEA furniture for the living room, our guess is that you do not want nor have the time to navigate complex assembly instructions. Contact a professional and see how quickly everything can find its place.
Learn more
Popular PROs
All tasks insured for € 1,000,000
Vytenis G.
Teikiame kokybiškas transportavimo, krovos, perkraustymo, baldų užnešimo ir surinkimo paslaugas. Pageidaujant klientui galime išvežti utilizavimui senus baldus arba suorganizuoti baldų taisymo, restauravimo paslaugas. Esame atsakingi ir darbštūs, siekiame kad mūsų paslaugos būtų pavyzdinės.
Vidmantas B.
18 metų patirtis, (14 metų užsienyje), dirbu tiesiogiai su klientais, visuomet ieškau optimaliausio projekto sprendimo, ko dėka, pasiekiu geriausią rezultatą. Kliento pageidavimai - pirmoje vietoje. Atlieku santechnikos priežiūros, remonto ir montavimo darbus. Šalia to, vykdau elektros instaliacijos remontą, bei elektrotechnikos montažą. Taipogi surenku įvairius baldus, montuoju virtuves, atlieku kitus smulkius būsto tobulinimo darbus. Darbe nesu pernelyg skubantis, tačiau teikiu dėmesį detalėms, tokiu būdu suteikdamas geriausią kokybę savo darbams. Gimtoji kalba- lietuviu. Свободно владею русским. Fluent in English language.
Vitalij G.
Tūrių 15 metų patirtį dirbant santechnikos sritija. Esu atsakingas kruopštus ir atidūs.
Artūras B.
Atlieku elektros, signalizacijos, video instaliacijos ir santechnikos darbus. Surenku baldus. Kiti smulkūs darbai. Gyvenimiška patirtis, atsakingumas, kruopštumas, visa ko domėjimasis leidžia padėti ir patarti. Visada stengiuosi pasiekti geriausią darbo rezultatą. Nesiimu darbų, kuriuose matau, jog trūksta kompetencijos.
Edvard O.
Surenku įvairios paskirties baldus, atlieku smulkias užduotis, asistuoju asmeniškai. Turiu ilgalaikės patirties nestandartinių/standartinių, itališkų baldų, surinkimo srityje. Taip pat dirbu su elektros instaliacijos įrengimu, kamerų pajungimu ir panašiomis užduotimis.
Tomas Š.
Klijuoju plyteles. Dengiu sienas skystais Poldecor tapetais. Kloju laminuotas grindis. Dažau
Nerijus V.
Patikimai, linksmai ir švariai
Lukas V.
Prisukti, prikalti, surinkti, išrinkti, pakabinti, priklijuoti, užglaistyti, nudažyti, ir t.t. Ir galų gale, po savęs išsisiurbti ir susitvarkyti:) turiu nemažai bendrastatybinių darbų patirties, tad drąsiai kreipkitės. Fluent in english - handyman-at-home services upon your request in & around Vilnius
Vidas K.
Universalus meistras Handyman
Gediminas R.
Baldų surinkimo bei montavimo paslaugos- Greitai ir kokybiškai surenku įvairių gamintojų baldus: spintas, sekcijas, virtuvinius baldus, įvairius korpusinius ir minkštus baldus. Pakabinu lentynas, veidrodžius, spinteles... Elektros ir santechnikos prietaisų pajungimas ... Staliaus montavimo ir remonto darbai - Durų montavimas, laminuotų - plaukiojančių grindų klojimas... Galiu padėti atsivežti, apsipirkti...
Deividas D.
Rimtai ir atsakingai, žiūrintis į darbą.👀 Patirtis septyneri metai, statybu sferoje.💪 Prašome kreiptis🙂
Robert Š.
Ilgamete patirtys baldu gamybos ir surinkimo sferoje. Renku visu gamyntoju baldus greitai ir kokybiškai
Mindaugas D.
Dirbu santechnikos darbus 10 metu. Atlieku dauguma darbu, nuo čiaupo keitimo iki inžinerinių sistemų montavimo-remonto
Augustas Š.
Su kolega greitai ir kokybiškai surenkame baldus, galime atvežti iš prekybos centrų bei išvežti senus baldus. Taip pat atliekame smulkius vidaus apdailos darbus. Aplinkos tvarkymo darbai - nuo žolės pjovimo, gyvatvorių genėjimo iki dekoratyvinių elementų, sienučių, takelių įrengimo.
Raimondas T.
Darbus atlieku kruopščiai ir kokybiškai.
Adomas S.
Baigiamieji apdailos darbai, statybinių šiukšlių išvežimas - kadangi suprantu ekologijos svarbą, stengiuosi šiukšles prieš išvežimą atitinkamai perrinkti, kad vėliau jas pridavus jos galėtų būti perdirbtos.
Andrej A.
Atlieku ivairiu baldu surinkima.
Siarhei B.
An experienced handyman who has the necessary tools will help you in solving everyday issues. Languages: Русский, беларуская. Little: English. Ką tik pradėjau mokytis lietuvių kalbos. :)
Virginijus S.
Daugiau nei 15m. teikiu profesionalias pekraustymo paslaugas. Specialiu baldų gabenimui pritaikytu transportu, prisatysiu Jūsų baldus ar kitą krovinį į jums reikiamą vietą. Esant papildomai užklausai, jūsų gabenamus daiktus galiu užnešti. Garantuoju saugų gabenimą ir malonų bendravimą.
Tomas E.
15 metų patirtis aplinkotvarkos-apželdinimo srityje. Ne sezono metu galiu atlikti smulkius staliaus darbus, vežti krovinius.
Eldaras M.
Darbo greiti ir kokybes santykis
Artūras M.
Kruopščiai, įdėmiai,kokybiškai, sąžiningai atlieku visus darbus, kurių įmuosi.
Marius A.
Surenku baldus ikea jysk ir t.t virtuves taip pat Galimas suprojektavimas pagaminimas ir sumontavimas pagal individuolius uzsakymus
Andrius V.
Esu plataus profilio statybininkas. Didžiausias sukaupta patirtis dirbant įrenginėjant naujus bei taisant senus plokščius stogus. Bet nesvetimi ir kiti statybiniai darbai. Atlieku smulkius vidaus ir išorės remonto darbus. Taipat galiu atlikti smulkius buities remonto darbus. Sniego kasimas, smulkių krovinių pervežimas ir t.t.
Saulius Š.
Sveiki, vidaus apdailos darbus, atliekame visus vidaus apdailos darbus. Plyteles klijuojam, gipso kartono plokščių sukimas, glaistymo darbai, dažymas, sienų bei grindų dangos skutimas, dengimas, laminuota danga, laminata klojimas, karkaso sukimas, tinkavimo darbai, santechnikos darbai smulkus, elektros įrangos į vėdinimo sistema ir pajungimas smulkus, ir t.t. Darbai atliekami su lazeriu 😉
Rčardas Š.
30 metų patirties atliekant vidaus apdailos darbus ir baldų surinkimo patirtis. Smulkių apdailos defektų tvarkymas.
Rimvydas J.
Smulkūs namų ukio darbai, asmeninė pagalba.
Vidas R.
Greitai ir kokibiškai surenku visus korpusinius baldus, 6metai darbo patirtis su nestandartiniu ir standartiniu baldu gamyboi bei surinkime
Justinas M.
Kloju laminata Dažau dideles erdves/sandelius.
Order this service via Discontract App
Try the Discontract mobile app for free now. Order services quickly and conveniently, and choose service providers based on their ratings, prices, and work experience. Do you provide services? Join our professionals and receive payments for your work within 24 hours.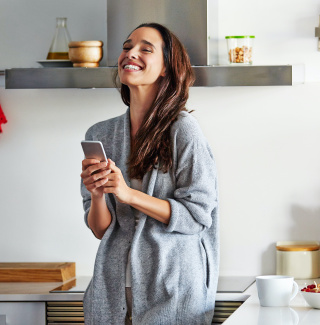 People most commonly hire pros to help assemble beds, desks, tables, chairs, bookshelves, entertainment centers, coffee tables, outdoor furniture, and playground sets. Most professionals can get the job done regardless of the type of furniture piece and whether the instructions are available or not. Assembling furniture is a pain, so why not hire a professional to do it for you? Before you hire someone, there are a few things you should know – let's break it down (pun definitely intended).
Furniture Assembly Service Cost
Handymen and furniture specialists can be hired to assemble just one piece or multiple pieces of furniture. Several factors affect the overall cost of furniture assembly services, including an hourly rate, geographic location, and travel fees. The more time an assembly project takes, the higher the cost.
IKEA Furniture Assembly
Ikea designs are made for easy installation. With tools and instructions provided, you can easily install a piece of Ikea furniture with little prior experience. However, when you're assembling more than one piece, or a complex item like a sofa or bed, installation hours can add up and you're left frustrated and tired. The majority of furniture assembly professionals are familiar with Ikea's products, and can assemble your boxed items with ease.
Travel fees
Travel is generally included in most furniture assemblers' hourly pricing. However, some may charge an additional fee if a customer's home or office is outside the professional's standard service range. This additional cost helps cover the assembler's time and transportation expenses traveling to and from the job site.
Benefits of Professional Furniture Assembly
To most people, assembling furniture is time consuming, difficult, and overall a total pain. From frustrating and complicated instruction manuals to lifting awkward, heavy boxes, it's enough to make us not want to buy furniture at all. That's why it's a smart move to hire a professional furniture assembler or handyman to do the heavy lifting for you (literally).
When you hire a professional, you can relax while your new furniture is being assembled and installed with the utmost care – and even focus your valuable time back onto other things. To furniture assembly professionals, even the most complicated pieces come easily to them. Professionals also have comprehensive tool boxes, containing that wrench or screw that mysteriously went missing from the box. When you hire a professional, you can rest assured knowing that they have the right tools to get the job done efficiently. Not only will it save you time – it will preserve your sanity, too.
Find a Professional Furniture Assembler Near You
Overwhelmed with assembly instructions? Find and hire a professional furniture assembly service near you today.