About this service
Carpentry
Wood details give your home a special warmth. Count on professional help to help bring them to life.
Learn more
Popular PROs
All tasks insured for € 1,000,000
Order this service via Discontract App
Try the Discontract mobile app for free now. Order services quickly and conveniently, and choose service providers based on their ratings, prices, and work experience. Do you provide services? Join our professionals and receive payments for your work within 24 hours.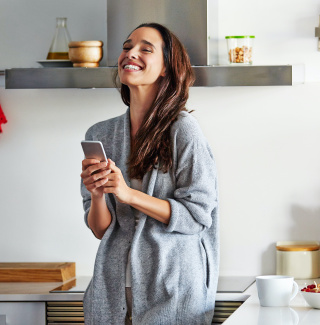 As a homeowner, there are times when you may need the help of a professional carpenter. Whether you want to build a gazebo, install custom cabinetry, or repair a wooden door, shelves or terrace a carpenter can help. In addition to building, most carpenters will also be able to paint and stain wood and haul away anything you no longer need.
If you've decided your current woodworking project isn't a do-it-yourself job, a professional woodworker can help build or repair anything made of wood.
Carpentry Services
Carpentry is a skilled trade in making or repairing things in wood. Services typically include maintaining and repairing various internal and external wooden structures such as doors, window frames, floors, walls, decorative molding, and so on, as well as building custom furniture, wooden details or helping with installation. In the past, carpentry contractors used to work mainly with natural wood. However, many now work with other kinds of materials too. To know whether a carpenter will be able to help you with your project, simply do a quick search on Discontract describing your task and consult a local carpentry pro.
You may want to hire a carpenter if you need:
To cut or shape wood (using manual or power tools).
Join or fix wood pieces.
Install wooden items such as cabinets, dressers, decorative molds, and other items.
Maintenance and repair services for your wooden furniture, doors, floorboards, etc.
Carpentry Service Cost
The average hourly rate of a carpenter depends on your location and the contractor's skills. The hourly rate typically does not include the cost of materials. The total price for your carpentry project will depend on what you want to build or repair, materials, and how long it takes to complete. If you live far away, some contractors may also charge an additional fee to cover travel time and transportation expenses.
Additionally, different types of carpentry services cost different amounts because some will require less time and materials. For example, it will be far less expensive to repair a wooden table than to build an entire house's framing.
Building materials
Materials directly affects the cost of a carpentry project. If you already purchased wood, hardware, and other materials needed for a job, the total price will go down. If not, you can ask the carpenter to buy it for you. This will be added to your final bill.
Whether you or your contractor purchases wood, using hard-to-find or more expensive woods such as teak, walnut, or mahogany increases the overall cost of the job.
Trim work
Trim work refers to any type of finishing carpentry that gives a polished look to newly completed projects. It also can help update an existing space. Examples of trim include baseboards, door frames, mantels, window frames, molding, and ornamental woodwork. The price of a trim work project will be affected by the materials, intricacy of the work, and amount of time and effort.
Benefits of Using Wood
A truly timeless material, wood has been used in exterior and interior designs for centuries. Nowadays, it's often used alongside steel, concrete and other modern-day materials to add a sense of warmth and earthiness. Lumber as a construction material offers a variety of other benefits, too:
Long-lasting: Many types of natural wood are durable, tough and able to handle frequent usage well. And when the scratches and other damage become too visible, wooden elements can be refinished, allowing you to extend their life without spending a fortune.
Versatile: With the right tools and skill it's possible to turn pieces of wood into stunning items of furniture, staircases, floors, doors, window frames and much more.
Attractive: Wood is available in a variety of soothing, warm natural colors and shades, and it also looks great painted. And it tends to age beautifully, too.
Easy to repair: In the event that wooden features require repair, a skilled expert can quickly restore its original look.
Sustainable: As a natural and renewable construction material, wood is often a better option for the environment than many others, such as steel or concrete. For an even smaller carbon footprint in your project, consider upcycling wood or using bamboo lumber.
Ready to find the best carpenter or handyman in your area? Book a task on Discontract today!
Different Types of Wood
There are many types of wood to select from when planning a carpentry project. You shouldn't choose your lumber type solely based on aesthetics. Where and how your wooden features will be used matters. Getting the right lumber type for your project will help you save in the long run, as well as ensure beautiful, lasting results. Find out more about common lumber types below:
Softwood lumber
Softwoods come from coniferous trees, commonly referred to as evergreen trees. The most popular softwoods are cedar, fir, pine and spruce. Softwoods grow faster (and are therefore cheaper), and work well for framing, construction, and outdoor projects, like building a gazebo or a terrace.
Hardwood lumber
Hardwood lumber comes from deciduous trees, which have broad leaves that fall off in the cold months. The most common trees you'll see hardwood lumber come from are oak, maple, walnut, hickory, and mahogany. As you can gather from the name, most hardwoods are harder than softwoods, and they aren't as easily dented.
Hardwood trees take a longer time to grow, so they are much more expensive than the softwood variety. Consequently, hardwood lumber is typically used in fine woodworking, furniture construction, cabinetry, and flooring.
Using softwood or hardwood lumber as well as deciding on the particular tree type can have a big impact on your project. To make a confident choice, we recommend talking to an experienced carpenter first. Find a carpentry pro in your area on Discontract today.
Custom Furniture
The cost of custom furniture will be based on a pro's hourly rate plus the cost of materials for the project. Custom cabinetry, for example, can increase storage and beautify any room, if measured carefully and built precisely. The cost is highly variable because there are so many styles, colors, glazes and other options. Solid wood costs more than plywood and wood veneer, and costs vary among different types of wood. Glass-front cabinets can cost more, as can decorative hinges, handles and door pulls. Carpenters will also charge for the time it takes to install your furniture.
Find a Carpenter Near You
When you use Discontract to find carpentry help, you'll get a network of trustworthy, reliable, skilled, handy people to offer the carpentry services you need. Save yourself the DIY work – sign in and hire a carpentry pro today.