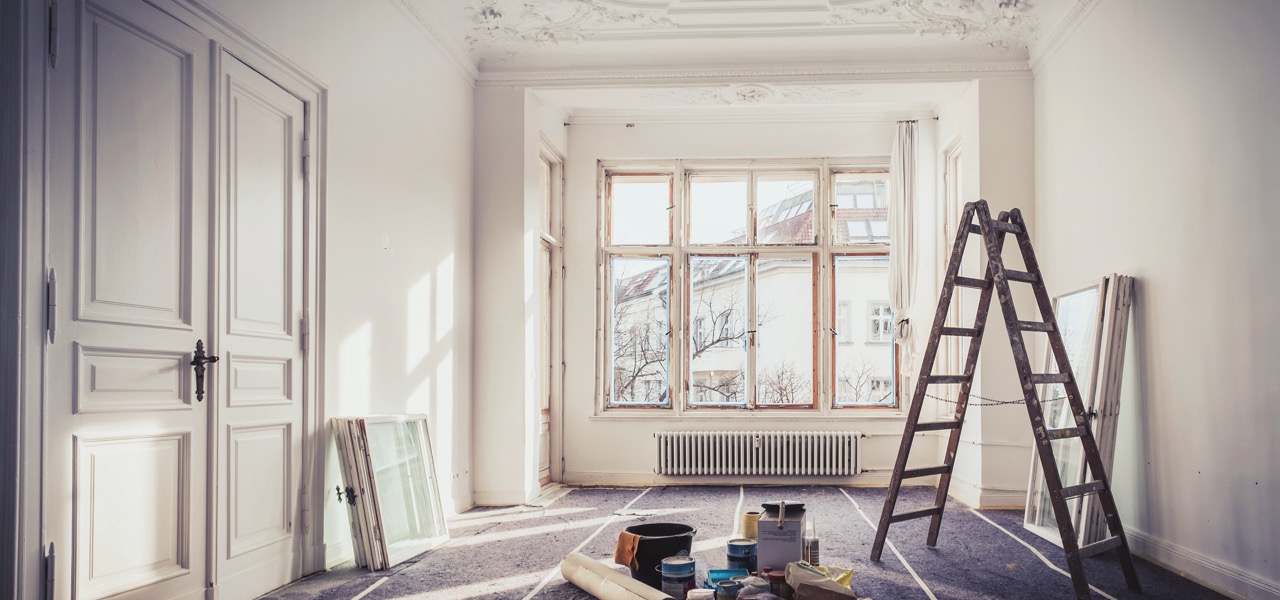 Finishing works in Vilnius
About this service
Finishing works
In a dream home, every detail matters. We want to help you find the best professionals for finishing works who would not miss even the smallest details.
Learn more
Popular PROs
All tasks insured for € 1,000,000
Order this service via Discontract App
Try the Discontract mobile app for free now. Order services quickly and conveniently, and choose service providers based on their ratings, prices, and work experience. Do you provide services? Join our professionals and receive payments for your work within 24 hours.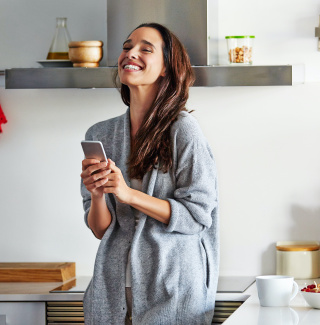 While escaping all the day-to-day stress, taking quality time for yourself or going on a week-long vacation isn't always possible, your home is there every day to help you recharge. Therefore, it needs to be a space where you feel your absolute best, and whether that means bohemian-inspired décor filled with light and natural materials or clean, elegant minimalism – creating your style doesn't happen overnight. Naturally, a home improvement project may seem overwhelming when you start, but there's no reason to worry – experts can help you tackle any task in an efficient, professional, and safe way.
If you're in the middle of a construction project, complete renovation or just looking to bring a little change into your life and home – make sure your interior and exterior finishes, such as wallpaper, flooring, drywall and others, are expertly taking care of by hiring professional help.
Wallpaper Installation
You might associate wallpaper with your grandmother's bedroom or bathroom, but these patterned-filled wall coverings are making a comeback. If you do it right, it can create a polished, modern look in any room. Alternatively, you can use it to create an accent wall that adds pattern and texture to your space.
While you could DIY installation, it can be tricky and time-consuming to hang wallpaper right—especially if you don't have an extra set of hands to help. Fortunately, professional paper hangers can help.
Wallpaper Installation Cost
The cost of the service will depend on the type of wallpaper you want to hang, size of your wall, and whether or not you also need to remove old wallpaper.
Before you check for wallpaper prices, get your wall measurements and ceiling height. You may also use those numbers when hiring a professional to ask them about the number of rolls needed for the job for a more accurate estimate. Keep in mind that wallpaper installation will take longer (and will therefore have a higher labor cost) if your walls need prep work.
Types of Wallpaper
Traditional wallpaper comes in different types and textures. Vinyl wallpaper tends to be better in bathrooms and kitchens, while printed wallpaper is better in living rooms, bedrooms, and other rooms that won't have excessive moisture.
Basic vinyl wallpaper, which is non-woven, often pre-pasted, washable, and paintable, is the simplest to install. The price for a single roll of specialty paper will be higher and, especially if it's tricky to hang, the labor costs can be more as well.
Save on Wallpaper Installation Costs
It doesn't have to be expensive to hire someone to hang wallpaper in your home. Here are some tips to consider to save money on installation:
• Buy the wallpaper yourself: This is often the number-one tip when it comes to saving money on wallpaper installation: buy the paper yourself. You might also want to offer to buy the materials your expert needs to save money, like surface repair and preparation materials and cleanup supplies.
• Remove any old wallpaper before installation: The added cost of removing old paper can be considerate, if you have a professional do it. To cut down on costs, buy a tub of wallpaper removal paste and do the work yourself.
• Consider wallpapering one accent wall: If you love the idea of hanging wallpaper but can't justify the price of putting it up on every wall in your room, consider adding it to just one accent wall. Wallpaper is more expensive than paint, so you can lower your budget by only covering one wall and using paint on the rest. For inspiration, check out wallpaper ideas on Pinterest.
Flooring
Beautiful flooring improves the look of your home, feels marvelous under your feet and create a cohesive scheme that flows easily from room to room. Flooring installation can be a DIY project, but only if you're skilled and have access to the proper equipment. Before taking on a DIY task of these proportions, know this is a time-consuming home improvement project, and it's also a job that you want done right. Weigh the opportunity to save money on labor costs with how much free time you can spare. For results that are both fast and top-quality – hire a specialist on Discontract.
Flooring Installation Cost
Several factors will impact the total cost to install new floors in your home or building. The type of material you choose for your floors – hardwood, linoleum or vinyl, for example – will be the biggest factor on price. That also means it's the best area to focus on cost savings.
Another factor that can impact your total cost is whether you need someone to remove your old floors. In some cases, such as a home remodel where you're building an entirely new addition on your home, you won't need this. However, if you're replacing floors you will. While getting rid of your dated, old flooring may feel like a hassle, replacing it with that beautiful new flooring you've been dreaming of will be worth it in the end.
Flooring Types
To help you choose the best material for your floors, here's a breakdown of different types of flooring:
Vinyl flooring
Vinyl mimics the look of stone, tile and wood, but at a lower cost than the real thing. Vinyl flooring comes in sheets, tiles and planks, and can stand up to heavy foot traffic because it resists wear, dents, scratches and stains.
There is a wide variety of vinyl flooring options. You can choose from simple click-together vinyl planks to step-up versions which look like wood. Finally, premium vinyl flooring brands can cost as much as solid wood and laminate, but they last longer and are easier to care for.
Vinyl's a good choice for high-traffic areas in your home like bathrooms, kitchens and mudrooms and, overall, vinyl flooring is a cost-effective option.
Laminate flooring
Laminate flooring imitates the look of wood at a fraction of the cost. Laminate is a photo of (typically) wood laminated to a fiberboard base and covered by a layer of clear, protective plastic. Some premium brands of laminate flooring have a cork backing that muffles sound. Laminates are tough and can resist scratching and fading from sunlight.
Engineered wood flooring
Engineered wood is made of thin layers of wood sandwiched together with adhesive. This flooring is more affordable than solid hardwood, because it has a veneer of real wood over a layer of plywood.
Even so, top-grade engineered wood can be as durable as solid wood and, because it's layered, it stands up to humidity better than solid wood flooring. It's a good choice for bathrooms, kitchens and basements.
Hardwood flooring
Hardwood is the real deal. This wood has natural warmth and beauty, but it's the most expensive flooring choice in the short-term. Long-term, however, it can be more cost effective since you can sand and refinish it several times. When properly taken care of, solid wood floor can last for decades. The thicker the wood, the more times you can sand and refinish it, so the longer its lifespan.
Hardwood comes in a range of plank widths, too. Wider planks are desirable because they show off the beauty of the wood. Textures of hardwood floors include smooth, hand-scraped, and distressed.
Hardwood flooring's durability depends on the type of wood it's made up. Pine is the softest and most susceptible to scratches and dents.
Carpet flooring
Depending on the look and feel of your room, you may want to opt to install carpet. It comes in an array of colors, styles, materials and thicknesses. Carpet feels soft underfoot, acts as insulation that can lower heating and cooling bills, cushions falls for toddlers or the elderly, and can be laid on uneven subfloors.
Save Money on Floor Installation
Before you head to the flooring store to pick out your new bathroom tiles or hardwood planks for your living room, consider the following tips. The right preparation before installation can help you save money and time, also avoid fixing mistakes later on.
• Consider your home's traffic patterns: Pick flooring with an eye to how much your family and pets will walk on it. High-traffic areas like entryways, kitchens, bathrooms, or mudrooms will need resilient flooring, so consider tile, laminate, vinyl, or solid wood. For less busy areas like bedrooms or offices, engineered wood, carpet or bamboo floors are good options.
• Buy the right quantity: An installer will calculate exactly how much flooring your home needs by measuring the area of your rooms in square meters. Consider buying an extra 7 to 10 percent extra to allow for mistakes and future repairs.
• Get your floors installed correctly: While you might be tempted to DIY your floor installation, letting a pro do the installing job will help you avoid costly mistakes and time-consuming do-overs.
• Prepare to install flooring: Before having wood or laminate flooring installed, unpack it and it sit for one to three days in the room where it's going to be laid to let it adjust to the temperature and moisture. This is an important step because it keeps the wood or laminate flooring from buckling and creating ugly gaps between boards.
• Consider refinishing old floors instead of installing new flooring: If you really want to save money, consider refinishing your floors instead of ripping them up and installing totally new ones. This is an affordable option for hardwood flooring that's scratched and battered but otherwise in good shape. Most hardwood floors can be refinished several times over the course of their life. To refinish your floor, your professional will sand off the old finish and any dings and blemishes, apply a new color and sealing it. The finished project will look like a new floor for a fraction of the cost.
Install New Floors in Your Home: Find the Best Flooring Pros in Your Area
Drywall Repairs
When faced with a repair project, most homeowners will wonder if they should tackle the task themselves in classic DIY mode, or if they should hire a professional to take the job on instead.
The answer depends a lot on what work needs to be done and your skill level. Keep in mind that even minor drywall issues and holes can be time-consuming — especially if you have many. Not only will you need to purchase the right materials — such as a putty knife, drywall patch, paper tape, screws and spackle — but you'll also need to finish the job by painting over the area. In the case of a textured wall or ceiling repairs, it becomes even more complicated as you want to ensure the area matches the rest of the surface.
Also, professionals are highly skilled and experienced — they know what mistakes to avoid to help ensure your wall will hold up. While hiring a professional might cost you more upfront, in many situations, it can save you money in the long run.
Drywall Repair Cost
When assessing the cost of drywall (or sheetrock) repair, there are several factors to consider. One consideration central to your cost will be the number of rooms you need to repair. The more rooms that need repairing, the more you'll spend in total.
Because drywall consists of multiple sheets, how much you'll pay to fix it will vary depending on the type of damage its sustained. For example, if you created holes in your wall by hanging up a picture, it won't cost much to patch them up. Conversely, if large cracks or large holes require you to invest in a new piece of drywall, your costs will be higher.
When hiring a professional the costs for materials will typically be rolled up into your total bill. However, it's worth asking how much the materials will cost when you're getting a price quote.
Additional repairs
The amount you spend will also fluctuate based on additional repairs needed. For example, when water damage causes cracks or other issues in your ceiling, you might need to consult with a plumber or roofer to figure out if you also need to fix any leaks.
Signs You Need Drywall Repair
Here's a quick list of signs that indicate you might need repair services:
Water damage. If you've had flooding or leaking, it's important to replace wet drywall. Left unattended, it can lead to mold, health problems and costly cleanup.
Patch job. Overzealous nail holes or larger holes from accidents can all be easily fixed with drywall repair.
Ceiling patch. Holes in the ceiling happen — either from repair work or due to accidents. A drywall contractor can repair or replace damaged ceiling drywall.
Find a Finishing Works Pro Near You
Now that you know all the possibilities, all you have to do is find your perfect hire. Book an interior or exterior finishing works pro on Discontract.