About this service
Packing & unpacking
What if packing and unpacking did not take away hours of your time? It's possible! With the help of the Discontract mobile app, packing your items can now be stress-free.
Learn more
Popular PROs
All tasks insured for € 1,000,000
Vytenis G.
Teikiame kokybiškas transportavimo, krovos, perkraustymo, baldų užnešimo ir surinkimo paslaugas. Pageidaujant klientui galime išvežti utilizavimui senus baldus arba suorganizuoti baldų taisymo, restauravimo paslaugas. Esame atsakingi ir darbštūs, siekiame kad mūsų paslaugos būtų pavyzdinės.
Aleksej T.
Jau 10 metų užsiėmu visomis pervežimo montavimo, krovimo, pakavimo, kėlimo paslaugomis, atsižvelgiant į jūsų poreikius. Esu komunikabilus, gebu lengvai prisitaikyti prie esamos situacijos, savo darbą atlieku kokybiškai ir profesionaliai.
Gintarė S.
Turiu 5 metų patirtį butų ir namų tvarkymo, valymo. Turiu lojalių nuolatinių klientu, kurie nuolat kreipiasi i mane. Valau tradicinėmis profesionaliomis priemonėmis arba ekologiškomis. Atlieku periodinį arba generalinį tvarkymą. Jei norite kad jūsų namai spindėtų tvarka ir švara , mielai padėsiu.
Edvard O.
Surenku įvairios paskirties baldus, atlieku smulkias užduotis, asistuoju asmeniškai. Turiu ilgalaikės patirties nestandartinių/standartinių, itališkų baldų, surinkimo srityje. Taip pat dirbu su elektros instaliacijos įrengimu, kamerų pajungimu ir panašiomis užduotimis.
Kornelija B.
Esu labai atsakinga ir kruopšti. Jeigu pradedu kažką daryti - visada padarau iki galo. Namus/butus/patalpas tvarkau su užsakovo priemonėmis 😊 Auginu tris šunis, todėl moku bendrauti su gyvūnais. Taip pat turiu maža sūnėną bei duktėrėčią, todel bendravimas su vaikais man nesudaro rūpesčių 😊❤ Mano vaikinas yra suvirintojas, todėl jeigu reikia atlikti vyriškus darbus (krovimas, suvirinimas, perkraustymas ir t.t.) - parašykite :)
Brigita S.
-Atlieku butų bei kitų patalpų valymo darbus. 😊 -Turiu daug patirties būdama tiek vaikų, tiek ir gyvūnų auklyte 🐕🐈 -Mielai padėčiau su pagalbiniais darbais 🌻 -Esu fotografė, mielai įamžinčiau gražiausias jūsų akimirkas 🥳 Gyvenu Senamiestyje, bet galiu atvykti ir į kitus rajonus miesto ribose 💌
Gediminas R.
Baldų surinkimo bei montavimo paslaugos- Greitai ir kokybiškai surenku įvairių gamintojų baldus: spintas, sekcijas, virtuvinius baldus, įvairius korpusinius ir minkštus baldus. Pakabinu lentynas, veidrodžius, spinteles... Elektros ir santechnikos prietaisų pajungimas ... Staliaus montavimo ir remonto darbai - Durų montavimas, laminuotų - plaukiojančių grindų klojimas... Galiu padėti atsivežti, apsipirkti...
Elvin P.
Sunkūs, didelių gabaritų, standartiniai ar nestandartiniai kroviniai pervežami be jokių problemų, kai tam turi gerą komandą ir tinkamas transporto priemones. Mes jums galime pasiūlyti žmones, atsakingai atliekančius savo darbus, ir techniką, kuri užtikrina darbų kokybę, greitį ir sutaupo daugybę jūsų laiko. Krovinius pervežame saugiai, nuo "durų iki durų", padedame atlikti pakrovimo ir iškrovimo darbus.
Deividas D.
Rimtai ir atsakingai, žiūrintis į darbą.👀 Patirtis šešeri metai, statybu sferoje.💪 Prašome kreiptis🙂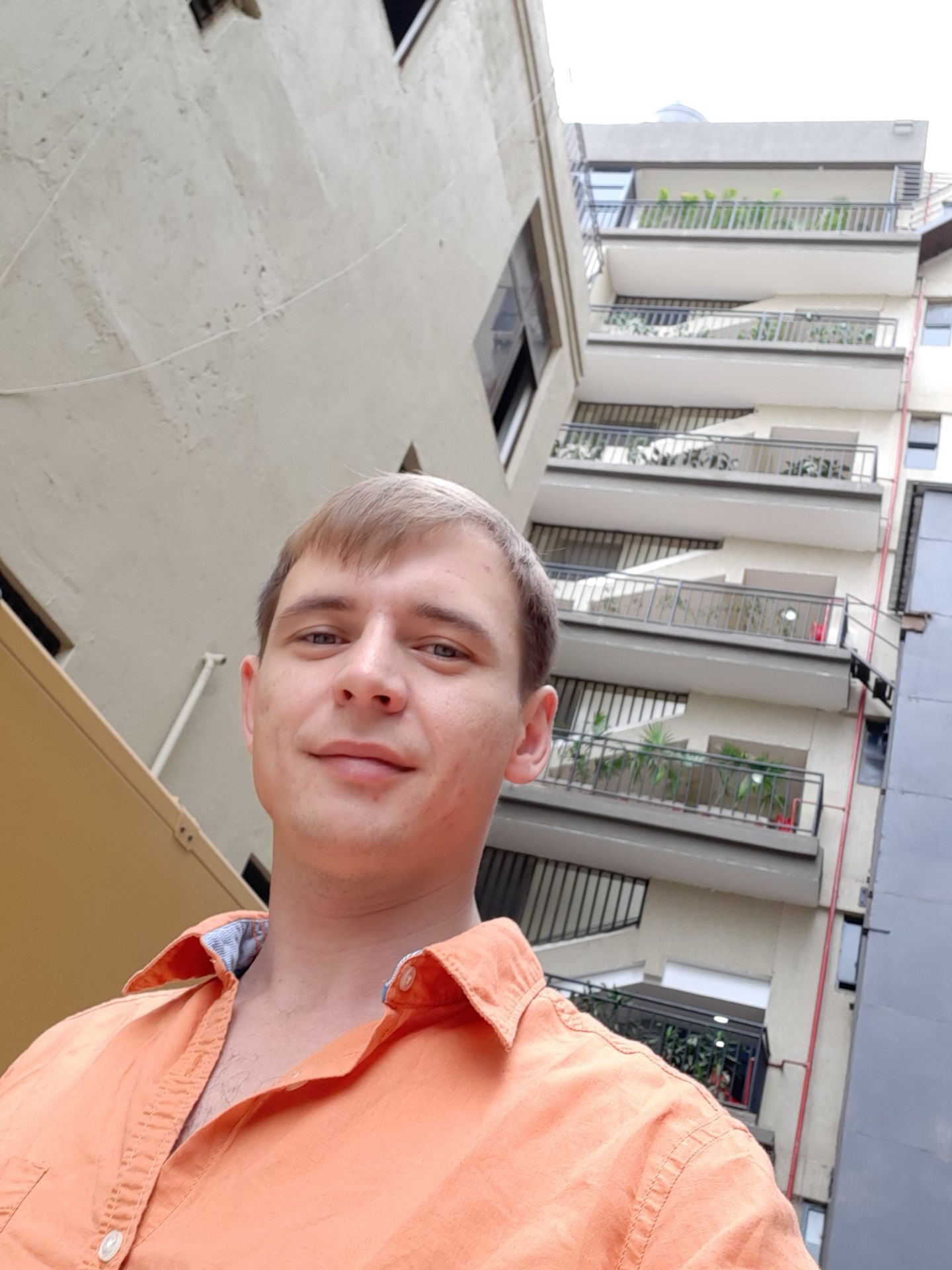 Gustina B.
Organizuoju visus gerbūvio tvarkos darbus, bei rūpinuos augintinių gerove 🌼🐾🌵 Sezoninių ir ne tik darbų organizavimas - visus rūpęščius patikėkite man :) 🌱Akmenų projektai, tvoros, terasos, volierai bei lauko apšvietimo įrengimas. 🐾Unikalūs sprendimai augintinių patogumui - išpręsiu visus iškilusius klausimus. 🍀Tvarkau apleistus sklypus, prižiūriu kapavietes, formuoju landšaftą, gėlynus. 💪🏼Padėsiu kraustytis, laisvinu patalpas bei pakuoju pervežimui. * Sklypo, reljefo formavimas * Alpinariumų, gėlynų įrengimas * Vandens telkinių įrengimas * Takų dangų įrengimas * Pakeltų lysvių irengimas * Atraminių sienelių įrengimas * Apšvietimo sistemos * Terasų puošyba gėlių vazonais ir kitų dekoracijų kūrimas kavinėms, restoranams, sodyboms ir namams. * Formuojame akmens tvoras, konstrukcijas bei dekorą. * Vejos įrengimas ir priežiūra * Lauko virtuvės įrengimas * Laužavietės * Visi sodinko darbai (ravėjimas, genėjimas, gyvatvorių formavimas) *Asmeninio vairuotojo paslaugos, siuntų pristatymas *Smulkių užduočių vygdimas *Aš galiu padėti Jūsų šuniui ! - Dresūros pagrindai, sportas, patarimai, dienos priežiūra. Taipat 👀 🚗 Darau dalinį (espress prikupam) arba pilna asmeninių automobilių salonų valymą, atnaujinu plastikines dėtales, nuriebalinu langus. Darbo kaina ir laikas priklauso nuo auto užterštumo ir dydžio. 🚙 Unikalūs projektai naudojant akmenys, skalda - esu kupina įdėjų kurias norėčiau realizuoti. 💪 Pasižymiu daugiamete patirtimi besirūpinant visais gyvūnais 🐾💚 Galiu padėti rasti tinkamiausius sprendimus Jums ir Jūsų augintiniui, visais klausimais. 🐾💚Pet friendly (draugiški gyvūnam) pavežėjimas visoje Lietuvoje! Skiriu valandinę/visos dienos priežiūrą, ramius pasivaikščiojimus arba iškrova atyviam šuniui. Socializavimo praktika ir patarimai, priemonės individualiai arba gaujoje 🐾 Beabejo ir nagų karpymas, maudymas,šukavimas (nukailinimas). Jei galiu būti naudinga betkurio darbo įgyvendinimu - kreipkitės! Vilnius - Gustina
Viktorija M.
Lengvai bendrauju, suprantu užduotis bei greitai sprendžiu iškilusias problemas. Vairuoju, kalbu lietuviškai, rusiškai, angliškai, prancūzų pradmenys.
Aiste G.
Esu aktyvi bei atsakinga. Visus paskirtus darbus atlieku kruopščiai. Labai myliu vaikus ir gyvūnus, todėl galėčiau pagelbėti, bei pabūti su jais. Taip pat mėgstu tvarką, todėl mėgstu tvarką ir klientų namuose. Na, o užsakovo šypsena parodo darbo rezultatus☺️
Erik L.
Kartu su keturiais kolegomis užsiėmame baldų pervežimo ir perkraustymo paslaugomis. Dirbame tik su baldų pervežimu, kadangi automobilio vidus yra specialiai išklotas kilimine danga. Turiu 7 m. patirties pervežimų, perkraustymų, ekspedijavimo veikloje. Esu komunikabilus, aktyvus, energingas ir sportiškas, o svarbiausia - visada išsiaiškinu kliento poreikius.
Rimantas Z.
Viskas atliekama sažininingai ir kokybiškai. Ilgametė patirtis
Virginijus S.
Daugiau nei 15m. teikiu profesionalias pekraustymo paslaugas. Specialiu baldų gabenimui pritaikytu transportu, prisatysiu Jūsų baldus ar kitą krovinį į jums reikiamą vietą. Esant papildomai užklausai, jūsų gabenamus daiktus galiu užnešti. Garantuoju saugų gabenimą ir malonų bendravimą.
Order this service via Discontract App
Try the Discontract mobile app for free now. Order services quickly and conveniently, and choose service providers based on their ratings, prices, and work experience. Do you provide services? Join our professionals and receive payments for your work within 24 hours.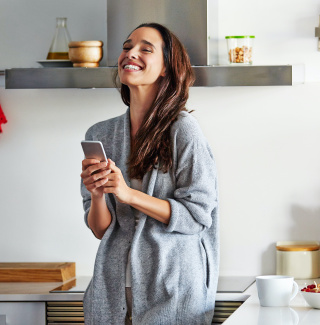 Moving between homes can be tedious. Packing takes a lot of time and might damage your belongings if you're not careful. Hiring a service saves time and lets you focus on other aspects related to moving. Similarly, getting a professional unpacker to help out with the boxes after the move is a matter of convenience for most homeowners. Pros may be able to finish fully unpacking all of your items in 12 hours or less. In most cases, they will also haul away the materials.
Professionals can provide boxes (for a fee) or use the boxes that you provide. Most of the time, these packing professionals can also help with furniture assembly, loading and unloading items, furniture moving and heavy lifting. If you're looking for some help packing and unpacking, take a load off and book a service on Discontract.
Packing and Unpacking Cost
Hiring a packing service can make your move faster and smoother. These people are professionals and have experience in packing and moving many different types of items. Various factors affect the cost of packing services, including whether the moving boxes are provided or not, hourly rates, size of home or office, and if there are specialty items that need to be treated differently.
Packing pros on Discontract charge by the hour. Therefore, the more items to pack, the higher the overall cost for services. If the packing service provides the boxes, the overall cost of the job will increase.
Packing materials can make up more than half the total price. The amount you'll pay depends on the size of your home and type of supplies you need. For low cost moving boxes, ask friends, family or nearby stores for extra supplies. Make sure that the materials are in good condition before you use them.
Most professional packers will also disassemble or reassemble basic furniture as part of the service. You may need to pay for an extra hour or two if you want them to take down or put together complicated pieces, such as cribs, TV mount or other electronics.
Location
Some contractors may charge a travel fee when packing services are provided separately from moving services. This typically applies only if the job site is outside of the standard service range and covers the packer's time and transportation expenses getting to and from the job site.
Cost to Pack Specialty Items
Delicate items such as antiques, glass, and artwork may need to be placed in custom crates. Extra services such as this will generally raise the overall cost of the packing or unpacking.
Benefits of Professional Packing Services
When you hire a professional packing service, you can rest assured that they have experience in handling fragile, heavy and special care items. Your professional packers have expertise in wrapping and packing your fragile/special care household items with the utmost care ensuring everything reaches your new home or office safely and without a hitch.
When you hire a highly trained professional packer, they will arrive at a designated time with all the necessary packing materials (such as cardboard boxes, packing paper, bubble wrap and packing tape), unless you provide them yourself. They will get the job done efficiently, in a minimal amount of time. Packing pros will also know what problems commonly arise and how to pack and transport effectively to minimize these problems during your move. Using a professional packer can also reduce the number of boxes used, meaning fewer boxes to be unpacked upon arrival to your new home and more time for you!
In addition, professional packers have been trained on how to properly lift and carry your large furniture and boxes which will eliminate any potential harm caused when moving these yourself. Besides, in the unlikely case of an accident, we've got you covered: when booking a service through Discontract, your task is automatically insured with a public liability insurance.
If you're worried about making time for this task or have safety concerns, hiring a pro is often worth the money. When you're ready to explore packing services near you, start by comparing hourly rates of pros near you.
Save Money on Packing Services
Hiring a professional packing service doesn't have to break the bank. Here are some ways to save money on packing services costs:
Buy your own boxes: Plan to buy your own boxes (or source some free ones!). If you provide your own, you eliminate the need to purchase them from the professional packing specialist.
Get rid of stuff: It doesn't make sense to pack and move items that you're just going to get rid of. Take stock of your belongings and get rid of stuff that doesn't need to make the move.
Pack some things yourself: Save some dough by packing up some of your items yourself. If you save only the items that are particularly heavy, fragile, or difficult to move for the professional packing contractor, you'll spend less than if they were to pack your entire home or office!
Find a Professional Packer Near You
Whether you need help packing or unpacking a few things, or have multiple floors filled with items to pack or unpack, a packing professional can be a huge help, both in home and commercial spaces. Find and hire a packing pro near you on Discontract today.