Plumbing installation in Vilnius
About this service
Plumbing installation
Installation, heating systems and other plumbing work — all at your desired time and at preselected rates.
Learn more
Popular PROs
All tasks insured for € 1,000,000
Order this service via Discontract App
Try the Discontract mobile app for free now. Order services quickly and conveniently, and choose service providers based on their ratings, prices, and work experience. Do you provide services? Join our professionals and receive payments for your work within 24 hours.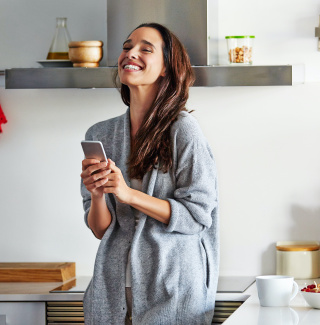 Repiping or piping a home is no DIY project. You'll need to hire a plumbing professional to remove old pipe and install the new, because it's complicated work that requires expertise. Before you hire a contractor to install or reinstall pipes in your home, estimate your potential price with a breakdown of common cost factors and know what to expect in the installation process.
Pipe Installation Cost
Pros on Discontract charge hourly rates, so your repipe or new pipe installation project will cost more the longer it takes to complete. The time and price will vary according to several factors, like the number of fixtures and the amount of pipe needed to connect them to the water lines, the size and age of the home, the type of pipe installed, the location of the pipe, whether the old pipe has to be removed, and, sometimes, the cost of closing up walls after the new pipe's in place. When planning your budget for a pipe installation project, keep in mind that besides labor costs the final price will also cover materials.
Size of the house and number of stories
A larger home will cost more to repipe than one with a smaller footprint. If it has more bathrooms, it will have more tubs, toilets, and sinks. The water lines will have to run longer distances in a bigger house, too, meaning you'll have to buy more material. A second or third story increases costs for pipe installation, because a wall must be knocked down to run pipes vertically.
If you're repiping your house, remember, before the new pipe is installed, the old pipe must come out. A larger house will have more pipe to pull out, which, again increases the labor time, and costs.
Type of Pipe
There are several different types of materials used in water piping. The type of pipe you use affects the material costs for pipe installation.
PEX and PE-RT
PEX (cross-linked polyethylene) and PE-RT (polyethylene raised temperature) are flexible plastic pipes, commonly used for underfloor heating systems. The multilayered option for these pipes (with a thin layer of aluminum) is a popular choice as well. These types of pipe cost less than metal pipe because they're easier to install. PEX and PE-RT can be bent and curved around corners, which means your plumber doesn't have to knock out a wall to install new pipes. That's huge savings.
Another perk is that these types of pipe won't burst when it freezes, they're resistant to corrosion, and they retain heat well, which can lower your utility bills. PEX and PE-RT can be used for both hot and cold water lines, but they should not be used outdoors (i.e. running waste water from your house to the sewer) because UV light will break down the plastic.
There are a couple of cons, though. These types of pipes haven't been in use for long, and so they haven't had time to prove their long-term durability or safety. Rodents can also chew through them, which would be a costly problem to fix with a rodent infestation.
Copper
Copper pipe is a great plumbing pipe choice because it's durable and reliable. However, copper is pricey.
The upside is that copper can last for decades. It's naturally resistant to bacteria, meaning your water will stay cleaner, and it's resilient. Copper pipe is UV and rust-resistant, so it can be used inside and out.
CPVC
CPVC or chlorinated polyvinyl chloride, is a type of rigid plastic pipe. It's an affordable alternative to copper pipe. It doesn't have the long lifespan of copper and usually needs to be replaced after 20 to 25 years.
Pipe location
It's cheaper to replace or install pipes in a basement or crawlspace because they're exposed. Pipes that run inside walls or ceilings are more expensive for a professional plumber to replace because the wall may need to be opened up and then repaired in order to remove the old pipe and install the new pipe.
Find a Pipe Installation Pro Near You
Your home's comfort begins from the inside. Find and hire a pipe installation service near you today.