About this service
Tutoring
Popular PROs
All tasks insured for € 1,000,000
Order this service via Discontract App
Try the Discontract mobile app for free now. Order services quickly and conveniently, and choose service providers based on their ratings, prices, and work experience. Do you provide services? Join our professionals and receive payments for your work within 24 hours.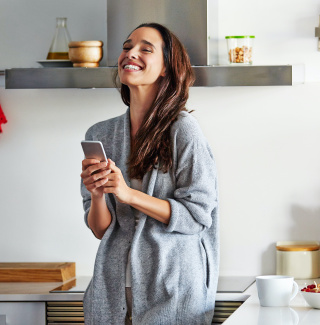 If you're a parent, tutoring services are a great way to help your child fill any knowledge gaps they may have. There are private tutors for any discipline, from science subjects such as math, physics or biology to languages, history, and other areas within the humanities.
Moreover, tutoring is available for students of all ages, including those completing their under- or even post-graduate studies. An experienced tutor can help better prepare to complete tough assignments, quickly grasp complex subjects, and get higher scores on tests or exams. Overall, tutoring services are an effective way to set your child – or yourself – up for success.
Ready to improve? Find the tutoring services you need on Discontract today.
Tutoring Service Cost
The price you will pay for private classes with a tutor depends on the service provider's hourly rate, and the length and number of your sessions. Rates will vary based on several factors, such as the tutor's experience, education, and the subject they teach.
Typically, the more advanced the teaching level is, the higher the cost will be. For example, you can expect tutoring services for primary school children to be significantly less expensive than those for undergraduate students. Tutoring aimed at exam preparation, including international language tests, might also present higher hourly rates.
Another thing to keep in mind is the type of classes you choose. You may opt for remote, online learning or choose presential classes at home or another location you have agreed on with your tutor. In case of the latter, make sure to check with your pro whether any travel expenses are included in their rates, or will they need to be reimbursed separately.
Benefits of Professional Tutoring Services
Younger and adult learners alike may benefit from the help of a qualified tutor. Professional tutoring services can help you achieve the following:
Improve grades: Whether it's mathematics or English, tutors can offer personalized, individual support that has the potential of greatly improving a student's understanding of a given topic and allow them to reach better academic results.
Prepare for tests/exams: No matter how old you are, exams are always stressful. Tutors can help students prepare for various assessments, including school-leaving exams or international English language tests, such as IELTS, CAE, TOEFL, and others.
Gain self-confidence: Overcoming challenges can do wonders for a person's self-esteem; Working with a tutor is one great way to do it. Besides, even small successes can be great motivators to keep learning and improving further.
Catch up after a break: In cases of illness, extended travel, or other interruptions in the studying process, jumping back in without falling behind can seem impossible. However, it's often just a matter of taking one or two classes with a dedicated tutor.
Learn new topics or methods: Private tutoring offers benefits beyond improved marks. Working with an experienced teacher one-on-one can broaden a student's understanding of a topic, teach them new learning, working or research techniques, and improve their critical thinking abilities.
Find a Qualified Tutor Near You
Learning doesn't have to be a source of stress or boredom. Private tutors offer engaging, personalized lessons to help anyone achieve their goals, whatever they may be. Compare local tutor profiles, read reviews, and search by rates to find a professional who fits your learning needs. Get started on Discontract today.