About this service
Web design
Popular PROs
All tasks insured for € 1,000,000
Order this service via Discontract App
Try the Discontract mobile app for free now. Order services quickly and conveniently, and choose service providers based on their ratings, prices, and work experience. Do you provide services? Join our professionals and receive payments for your work within 24 hours.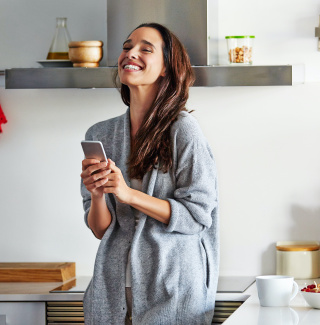 WEB Design
A personal website in the 21st century could be compared to a personal business card in the 90s. Although, the website today can do a whole lot more for you than a business card once could. If you think that making yourself a website is a big and difficult project, here you will learn the opposite. It's actually easy and even fun!
Why do you need your own website?
Whatever field you are qualified in, you probably wouldn't mind earning some extra cash every now and then. Either you have your own business, you sell your services or even work for another company, having your personal website would increase the possibility to sell those qualified skills you've gained and add some more numbers to your bank account. Here's why you should have your personal website:
To show up in "Google" search. Even though you might have your social media account(s) all set, they will not show up in the first page of "Google" search when someone is looking up the kind of products or services you are trying to sell. However, showing them and writing about them in your own website might work wonders. Put some extra effort to make your content SEO friendly and you will be out and about in that "Google" world!
To sell. Simple as that. Your personal website that is beautifully design and has great pictures and quality content works as your virtual sales manager. Weather it's an e-shop or a place to represent your portfolio, if you make that content looking sharp and representative, it will definitely increase the likelihood of potential customers clicking that "buy" or "contact" button.
To create your personal brand. Your website will be the place to create the image of you and your product or services exactly the way you wish your clients to see it. Mark some key features that pops into your head when you are thinking about your personal brand. Those are an important part of your brand's identity. Including those features when talking about yourself or your products / services on your website will make your brand unique and recognizable.
To add credibility. Making your personal website will instantly create a whole lot more credibility to your brand and business. A professional website is promoting a sense of reliability and experience.
5 easy steps of creating a personal website:
Make a plan. First, think, or better, write down the plan, what do you want to showcase in your new website. How many sections should it have? Or if you want to sell products, how many categories of those you would prefer? Also think about the photos of your products or your portfolio. Do you have a stack of good quality pictures? If not, it's about time to make them.
Choose a web designer. For your website to fully reflect the idea you have in mind, choose the designer wisely. You should have a detailed conversation about your business and how do you want to represent it online and find out whether you two have the same sense of style and understand each other's ideas.
Choose your design. After finding the right web-partner, talk about the website design you would like to have. A professional will show you all kinds of designs you can pick from to be the most "you".
Upload your content. This step depends on whether your website designer will make it possible for you to easily upload the content to the website yourself, or you will have him as a support whenever you need adding or changing something in your website. Either way, after creating that beautifully design webpage of yours, start to upload the content that sells.
Publish. Even though it feels scary to show your new baby website to the world, it's time to get it rolling. Do not hesitate and make the final step towards your own success!
Why good WEB design is important
You want to especially work on that design of your website as it is the first thing the customers see and experience when entering your page. A good choice of colors, a simple and modern layout and easy to use infrastructure are the first things to make your new customer happy and wanting to spend more time on your page. The more time customers spend on your website, the more chances they will buy your product.
Cost of WEB design
Web design costs will depend on several factors, such as the level of complexity of your website, whether it is an e-shop or a portfolio kind of site, or the usability and functionality of the page. Even if you already have a design in mind, it's better to first find a web designer that meets your expectations and gets your style. You can discuss all the possibilities there are to create a website with the budget that you set for it.
Find a pro designer near you
If you have your personal business or services that you sell and you are thinking you are getting behind not having a personal website, you are right. Gladly, this is an easy fix! Find a web design expert near you today and make the fresh start for your brand!