About this service
Babysitting
Every parent needs some free time every once in a while – time for yourself, your other half, or maybe some unfinished work. With identity-checked service providers, automatic payments, and a quick booking process, even for last-minute tasks, Discontract will help you find a reliable, caring babysitter any time you need one. Leave your kids in safe hands!
Learn more
Order this service via Discontract App
Try the Discontract mobile app for free now. Order services quickly and conveniently, and choose service providers based on their ratings, prices, and work experience. Do you provide services? Join our professionals and receive payments for your work within 24 hours.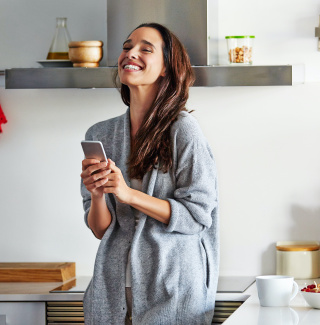 Every parent needs a local babysitter they can rely on every once in a while, so they can run errands or enjoy a night out without the kids. Babysitters attend to many tasks related to looking after your children. What's more, depending on your agreement, a sitter can help you out with light housework.
Whether you need last-minute babysitting or a long-term regular arrangement, Discontract is the perfect place to find local babysitters near you. You can find a sitter who'll look after your kids for an hour or two, or even a whole day whenever you need it.
Babysitting Service Cost
Babysitting costs usually vary depending on the length of your babysitting session, your location, and your sitter's hourly rate. If you need extra services, such as picking up the kids from school, helping with homework, or performing small household tasks like cooking dinner or cleaning, expect to pay more. And remember to discuss all yours needs with your sitter first.
Another factor to consider is experience. Generally, experienced babysitters charge higher hourly rates for their services. However, paying more for experience might get you a sitter who can better meet your child care needs–and you get peace of mind too.
Advantages of Hiring a Babysitter
While every parent wants to spend as much time as possible with their children, sometimes it's simply not possible. Luckily, a reliable babysitter can help. Here are some tasks your sitter can take care of:
Childcare
Your babysitter's main role is to take care of your children, ensure their safety, and tend to their basic needs. Childcare tasks include anything from feeding, bathing, changing diapers to putting a child to bed.
Transport
Know your kid is in capable hands when going to a specific location. A sitter can take your kids to school and collect them later in the day. A babysitter can also go with your child to after-school activities.
Meal prep
No time to cook or do grocery shopping? No worries. Most babysitters can prepare healthy meals, snacks, and packed lunches for your child or children. If you need a sitter to help with groceries and other errands, mention this in your task description on Discontract. Remember to specify your child's food preferences, allergies, or special nutritional needs.
Development
Regular visits from an experienced babysitter can help with the development of a child's learning and everyday skills. You might even want to search for a pro who has been trained to work with a specific age group.
Light housework
Many babysitters can also help out with light housework, such as packing away toys, folding clothes, and doing some basic cleaning around the house. Just make sure to discuss these details directly with your babysitter before he/she arrives to your home.