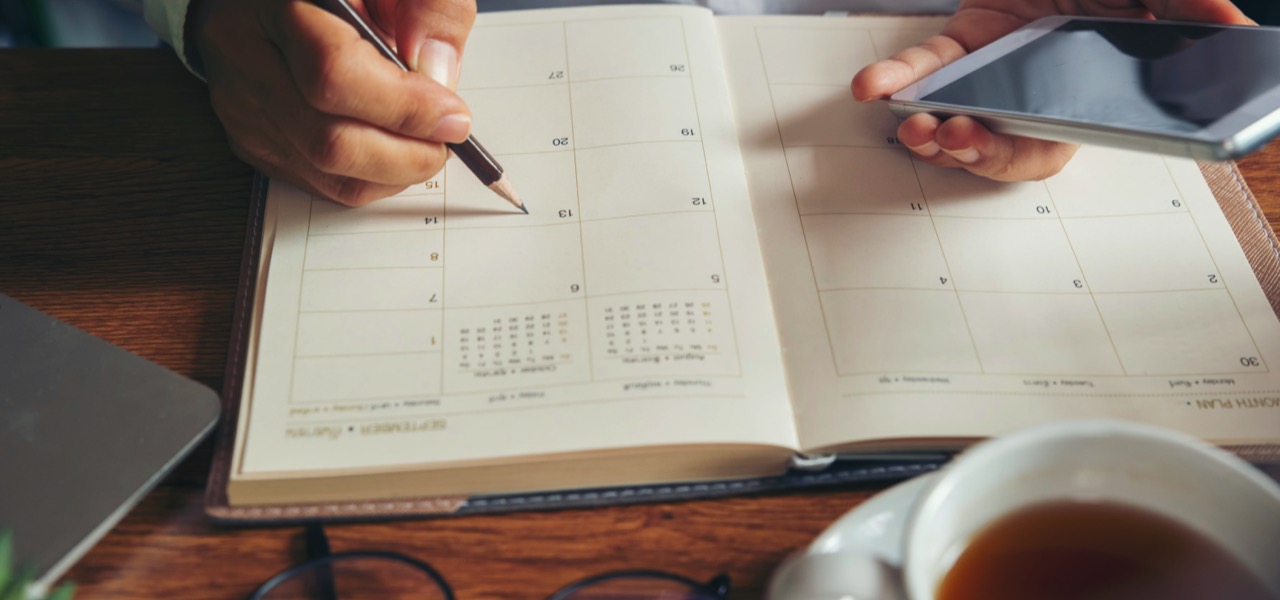 Errand running in Vilnius
About this service
Errand running
We are sure that we can help you find the right service provider to help with all the errands you need.
Learn more
Popular PROs
All tasks insured for € 1,000,000
Vytenis G.
Teikiame kokybiškas transportavimo, krovos, perkraustymo, baldų užnešimo ir surinkimo paslaugas. Pageidaujant klientui galime išvežti utilizavimui senus baldus arba suorganizuoti baldų taisymo, restauravimo paslaugas. Esame atsakingi ir darbštūs, siekiame kad mūsų paslaugos būtų pavyzdinės.
Tomas V.
Įmone teikianti meistro į namus/ofisa paslauga. Turi sukaupusia didžiule patirti įvariuose srityse. Dirbame atsakingai ir profesionaliai.
Edvard O.
Surenku įvairios paskirties baldus, atlieku smulkias užduotis, asistuoju asmeniškai. Turiu ilgalaikės patirties nestandartinių/standartinių, itališkų baldų, surinkimo srityje. Taip pat dirbu su elektros instaliacijos įrengimu, kamerų pajungimu ir panašiomis užduotimis.
Aiste G.
Namų tvarkymo patirtis-1m. Dirbu su kliento priemonėmis, bet jei jų nėra- atsivežu savo(papildomai +5€)
Saulius Š.
Sveiki, atliekame vidaus apdailos darbus, 12 metų patirties, atliekame visus vidaus apdailos darbus. Plyteles klijuojam, gipso kartono plokščių sukimas, glaistymo darbai, dažymas, sienų bei grindų dangos skutimas, dengimas, laminuota danga, laminato klojimas, karkaso sukimas, tinkavimo darbai, santechnikos darbai smulkus, elektros įrangos į vėdinimo sistema ir pajungimas smulkus, ir t.t. Darbai atliekami su lazeriu 😉
Elvin P.
Sunkūs, didelių gabaritų, standartiniai ar nestandartiniai kroviniai pervežami be jokių problemų, kai tam turi gerą komandą ir tinkamas transporto priemones. Mes jums galime pasiūlyti žmones, atsakingai atliekančius savo darbus, ir techniką, kuri užtikrina darbų kokybę, greitį ir sutaupo daugybę jūsų laiko. Krovinius pervežame saugiai, nuo "durų iki durų", padedame atlikti pakrovimo ir iškrovimo darbus.
Gustina B.
Gerbūvio tvarka, piktžolių naikinimas, apželdinimas, medžių genejimas, nekensmingų šiukšlių rūšiavimas, tvarkymas ir išvežimas. Žolės pjovimas, sezoninė priežiūra. Organizuojame visus ūkio darbus. Transportavima, pervežimą. Gyvūnų priežiūra, dienos užsiėmimai - iškrova, socializacija, savaitinė priežiūra. Ilgus metus socializuodavau traumuotus gyvūnus, antram šansui ruošdavau šunis bei išrinkdavau naujus namus. Galiu padėti išspręsti visokias auklejimo problemas. labai mėgstu kapstytis gamtoje, esu sąžininga, kūribinga ir energinga. Nuo idėjos iki sprendimo ! Dirbame visoje Lietuvoje
Rimvydas J.
Smulkūs namų ūkio darbai, asmeninė pagalba.
Tadas C.
Tutim patirties atliekant darbus tiek privačiai tie valstybinese įstaigose
Markas B.
Atliekame smulkius vidaus apdailos darbus, būtų namų įrengimus. Specializuojames i dažymo, montavimo darbus, darbus atliekame kokibyškai ir kruopščiai. Suteikiame garantijas, išrašome sąskaitas už mūsų teikiamas paslaugas.
Eglė S.
Turiu daug patirties būtų valyme, trumpalaikės nuomos administravime (6metai), klientų aptarnavimo srityje (7 metai), taip pat esu metus dirbusi aukle. Psichologijos bakalauro paskutiniai metai. Esu greita, pareiginga. Anglų kalbos lygis C1. I have a lot of experience in cleaning, short-term rental administration (6 years), customer service (7 years), and I also worked as a nanny for a year. Final year of Bachelors in Psychology. I am fast, reliable. English language level C1.
Adomas S.
Baigiamieji apdailos darbai, statybinių šiukšlių išvežimas - kadangi suprantu ekologijos svarbą, stengiuosi šiukšles prieš išvežimą atitinkamai perrinkti, kad vėliau jas pridavus jos galėtų būti perdirbtos.
Indrė V.
👶🏼 Auklės patirties turiu daugiau nei 5-iose šeimose su vaikais nuo aštuonių mėnesių iki vienuolikos metų. Galiu būti Jūsų aukle trumpam laikui (kelioms dienoms), taip pat galime tartis dėl ilgalaikės draugystės (ne daugiau nei 20h per savaitę). Turiu aukštąjį pedagoginį išsilavinimą, esu išklausiusi pozityviosios tėvystės kursą, nesunkiai randu bendrą kalbą su vaikais. 🐾 Galiu prižiūrėti Jūsų augintinį Jūsų namuose (manuosiuose jau auga šuo, tad galime netilpti arba nesusidraugauti), patarti šunų dresūros klausimais remiantis pozityviąja dresūra, išvedžioti šunį užimant jį tiek fizine, tiek protine veikla, taip pat atvykti prižiūrėti katiną ar kitą naminį augintinį Jums leidžiant laiką atostogose ar dirbant. 🙋🏽‍♀️Esu komunikabili, punktuali, atsakingai atliekanti darbą, turiu aukštąjį pedagoginį išsilavinimą. 💸 Dėl atlygio susitarsime individualiai - programėlė neleidžia nustayti prieinamų kainų. 😊
Edgaras S.
15 metu patirtis vidaus apdailos darbuose. Profesionali kokybė. Suteikiu garantija.
Andrius S.
Turiu daugiau nei 10metų patirtį IT srityje esu nuoširdus, profesionalus, visada suteikiu garantijas už atliktus darbus. Interneto ūkio priežiura, kompiuterių remontas, interneto svetainių kūrimas, fotografavimas su dronu.
Aivaras G.
Atlieku greitus ir kokybiškus pervežimus.
Ruslanas R.
Patirtis maisto ir ne maisto pristatymo, pervežimo srityje. Laiku, konfidencialu, sažininga. Be žalingų įpročių.
Margiris J.
Asmeninis asistavimas, įvairiausių užduočių vykdymas, dokumentų pristatymas ir kt.
Raminta Ž.
Esu redaktorė, rašau tekstus, teikiu transkribavimo, tekstų rinkimo paslaugas, taip pat atlieku virtualios asistentės darbus ir su dukromis prižiūrime gyvūnus.
Mantas M.
Kadangi turiu virš 20 m. patirties dirbant su renginiais, maistu ir asistavimu, galiu adaptuoti ir sukurti renginio koncepciją, sugalvoti kaip pateikti maistą bei gėrimus. Esu baigęs kulinarijos mokyklą, turiu 4 virėjo kategoriją. Mane apibūdinančios savybės: patikimumas, pareigingumas, profesionalumas, kompetencija, kūrybingumas. Atklieku tokias pasalugas kaip: gėrimų pateikimas, pagalba serviruojant maistą ir gėrimus, maisto prekių pirkimas, asmeninis asistavimas ir pan.
Order this service via Discontract App
Try the Discontract mobile app for free now. Order services quickly and conveniently, and choose service providers based on their ratings, prices, and work experience. Do you provide services? Join our professionals and receive payments for your work within 24 hours.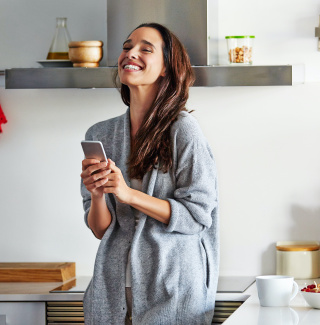 Have too much on your plate? Does work just keep piling up, and you find yourself left without any time to finish your everyday tasks? We get it. Whether you're a busy professional, a parent or in pursuit of education, juggling it all can be a serious challenge. Fortunately, there's an easy way to lighten the load. Let an errand runner take care of your small tasks and find more time for what really matters.
From visiting the post office to getting that perfect gift for someone special, errand runners can help you tick any tasks off your to-do list. Got an urgent job? No problem – most errand running services will be available for same-day tasks. Save some precious time: find a trusted pro on Discontract today.
Errand Running Service Cost
Before hiring a pro, it's important to understand the factors that can affect the cost of the service. Errand runners charge by the hour rather than by task. Therefore, how much you will pay depends on your service provider's hourly rate, the time it takes to complete the task and whether there are any extra expenses, such as longer-distance fuel costs or any purchases.
Get a clear idea of how much you can expect to spend. First, compare hourly service rates in your area. For a more accurate estimate, message the pros you're interested in hiring to confirm how long the job should take. If you need the errand runner to buy anything, remember to factor these costs in the total of your order as well.
Many quick tasks can be completed in just an hour or two, but you'll also need to consider such factors as the distance that has to be travelled, any queues, and whether it's a multi-task job.
Tasks You Can Book
You can hire a pro to help you with virtually any smaller–and legal–everyday tasks. Here's a non-exhaustive list of how an errand runner can make your day-to-day easier:
Pick up your dry cleaning: If you need your clothes dry-cleaned but don't have the time to bring them to the cleaners yourself, get an errand running service to do it for you. Likewise, a pro can return the items to you once the cleaning is finished. If you have an emergency and want your clothes cleaned within a few hours, errand runners can rush your clothes to emergency dry cleaners and deliver them back in time.
Do your retail or gift shopping: Want to surprise a loved one with a thoughtful gift or need help picking something up for an upcoming birthday party? Or maybe you're afraid the shoes you've been eyeing will be snatched up by someone else? If you're out of time, don't risk going empty-handed (or underdressed) – let a local pro do your shopping. They can visit one or multiple stores as well as take care of any gift wrapping, if needed.
Pick up food: Getting hangry isn't ideal. For anyone. Thankfully, there's an easy way to avoid it. Whether you're in charge of food and beverage for a conference at work, or your favorite restaurant simply doesn't deliver, it might be worth hiring an errand running service for food pickup.
Visit the post office: If the post office's queues simply don't fit in your busy agenda, let a pro take care of this errand for you. An errand runner will be able to pick up or drop off any packages at the post office or your preferred self-service parcel kiosk.
Bring your car to be cleaned or serviced: While a weekend of adventures in the countryside is great, off-road aesthetic just doesn't look the same when you're back in the city. All the time spent on car cleaning and general maintenance quickly adds up. You'd probably rather spend it with your family or on other important tasks. Now it's possible – whenever you need it, an errand runner can drive your car to the wash or to the mechanic for servicing.
Benefits of Hiring an Errand Running Service
You might be wondering if hiring an errand runner is really worth it. The answer is: it depends. Running errands yourself is, of course, cheaper – but it also comes at the cost of your time and energy. Besides, hiring a pro for your short-term tasks is often more affordable than most people would think. Discontract makes it easy for you to check varying hourly rates of errand runners near you, and find the pro that best suits your task and budget needs.
If you can spare the slight extra cost, having an errand runner help out with your daily tasks can certainly make your life easier. Getting someone else to do your chores can give you free time to relax or focus on other important things.
You may want to book an errand running service if you want to:
Have more time: If your out-of-office time consistently means running around trying to finish your to-do list, it's no surprise you might be feeling worn out. When life gets overwhelming, it's hard to find inspiration to work on any personal projects. Give yourself even one errand-free afternoon every couple of weeks and notice the difference.
Help your loved ones: If you have a family member or a friend who's in his senior age or has reduced mobility, hiring an errand runner for them can be a great help. Even if it's as simple as taking out the trash, stopping by the pharmacy to pick up prescriptions or doing some shopping, having someone take care of these daily tasks will make your loved one's life much easier.
Let go of the stress: When you have too many things to do, the stress can take a toll on your mental health. As insignificant as many tasks may rationally seem to you, your mind will still find a way to worry about getting it all done. This might make you feel more distracted, irritable and tired. Give your head a break by hiring an errand runner.
Find an Errand Runner Near You
Need an extra pair of hands? Find and hire a trusted errand runner in your area on Discontract today.