About this service
Pet sitting
Planning to leave on a short trip or can tell it's going to be an unusually long day at work, but don't want to leave your four-pawed friend alone? We understand. But fortunately, there's no need to worry – when the situation calls for it, leave your pet care to responsible pros. A professional will make sure that your loyal companion will be fully taken care of: plenty of attention, walks and (pre-approved) snacks are guaranteed! Find a reliable pet sitter easily on Discontract.
Learn more
Popular PROs
All tasks insured for € 1,000,000
Kornelija B.
Valymus atlieku užsakovo priemonėmis 🙂
Nerijus V.
Patikimai, linksmai ir švariai
Brigita S.
-Atlieku butų bei kitų patalpų valymo darbus.Galiu dirbti su savo valymo priemonėmis, tik reiktų, jog užsakovas turėtų siurblį. 😊 -Turiu daug patirties būdama tiek vaikų, tiek ir gyvūnų auklyte 🐕🐈 -Mielai padėčiau su pagalbiniais darbais 🌻 -Esu fotografė, mielai įamžinčiau gražiausias jūsų akimirkas 🥳 Gyvenu Senamiestyje, bet galiu atvykti ir į kitus rajonus miesto ribose 💌
Aiste G.
Esu aktyvi bei atsakinga. Visus paskirtus darbus atlieku kruopščiai. Labai myliu vaikus ir gyvūnus, todėl galėčiau pagelbėti, bei pabūti su jais. Taip pat mėgstu tvarką, todėl mėgstu tvarką ir klientų namuose. Na, o užsakovo šypsena parodo darbo rezultatus☺️
Gustina B.
Organizuoju visus gerbūvio tvarkos darbus, bei rūpinuos augintinių gerove 🌼🐾🌵 Sezoninių ir ne tik darbų organizavimas - visus rūpęščius patikėkite man :) 🌱Akmenų projektai, tvoros, terasos, volierai bei lauko apšvietimo įrengimas. 🐾Unikalūs sprendimai augintinių patogumui - išpręsiu visus iškilusius klausimus. 🍀Tvarkau apleistus sklypus, prižiūriu kapavietes, formuoju landšaftą, gėlynus. 💪🏼Padėsiu kraustytis, laisvinu patalpas bei pakuoju pervežimui. * Sklypo, reljefo formavimas * Alpinariumų, gėlynų įrengimas * Vandens telkinių įrengimas * Takų dangų įrengimas * Pakeltų lysvių irengimas * Atraminių sienelių įrengimas * Apšvietimo sistemos * Terasų puošyba gėlių vazonais ir kitų dekoracijų kūrimas kavinėms, restoranams, sodyboms ir namams. * Formuojame akmens tvoras, konstrukcijas bei dekorą. * Vejos įrengimas ir priežiūra * Lauko virtuvės įrengimas * Laužavietės * Visi sodinko darbai (ravėjimas, genėjimas, gyvatvorių formavimas) *Asmeninio vairuotojo paslaugos, siuntų pristatymas *Smulkių užduočių vygdimas *Aš galiu padėti Jūsų šuniui ! - Dresūros pagrindai, sportas, patarimai, dienos priežiūra. Taipat 👀 🚗 Darau dalinį (espress prikupam) arba pilna asmeninių automobilių salonų valymą, atnaujinu plastikines dėtales, nuriebalinu langus. Darbo kaina ir laikas priklauso nuo auto užterštumo ir dydžio. 🚙 Unikalūs projektai naudojant akmenys, skalda - esu kupina įdėjų kurias norėčiau realizuoti. 💪 Pasižymiu daugiamete patirtimi besirūpinant visais gyvūnais 🐾💚 Galiu padėti rasti tinkamiausius sprendimus Jums ir Jūsų augintiniui, visais klausimais. 🐾💚Pet friendly (draugiški gyvūnam) pavežėjimas visoje Lietuvoje! Skiriu valandinę/visos dienos priežiūrą, ramius pasivaikščiojimus arba iškrova atyviam šuniui. Socializavimo praktika ir patarimai, priemonės individualiai arba gaujoje 🐾 Beabejo ir nagų karpymas, maudymas,šukavimas (nukailinimas). Jei galiu būti naudinga betkurio darbo įgyvendinimu - kreipkitės! Vilnius - Gustina
Viktorija M.
Lengvai bendrauju, suprantu užduotis bei greitai sprendžiu iškilusias problemas. Vairuoju, kalbu lietuviškai, rusiškai, angliškai, prancūzų pradmenys.
Radvilė D.
Mielai pasaugosiu jūsų gyvūną jums keliaujant, dirbant ar esant neplanuotoms aplinkybėms, savo ar jūsų namuose. Dirbu iš namų, todėl saugant gyvūną (vieną arba tų pačių šeimininkų - kelis) jis gaus daug dėmesio ir žaidimų :) gyvūnus prižiūriu jau metus laiko. Esu draugiška ir komunikabili, vairuoju. Kalbu lietuviškai, angliškai ir susišneku rusiškai. Susisiekime!
Aliona K.
Prižiūriu naminius gyvūnus klientams išvykus (klientų namuose), taip pat teikiu šunų vedžiojimo paslaugą. Augintinius prižiūriu 4 metus. Mano darbo principai: ✔ramūs šeimininkai ✔saugūs ir laimingi augintiniai
Ilja B.
Sveiki, Esu gyvūnu mylėtojas ir savanoriauju apie 3 metus šunu prieglaudoje. Galiu rasti kalba su kiekvienu jūsu augintiniu bei padėti socializuoti. Rastume kalba netgi ir su agresyviu gyvunu (užtruks gal daugiau laiko), bet pabadysiu padėti ir šiuo klausimu. - Šunu priežiura jums išvykus( jūsu namuose); - Vedžiojimas; - Socializacija; Pageinde galiu suteikti paslaugas vakarais po darbo arba savaitgaliais. Bet galim tartis individualiai.
Valdemar B.
Galiu padėti su bet kokiu asistavimo darbu. Esu pasiekiamas didelę dalį laiko, labai greitai atrašau - susitarti su manimi turėtų būti tikrai labai lengva! Laisvai kalbu lietuvių, lenkų, rusų ir anglų kalbomis.
Austėja R.
Mados/reklamos fotografavimas Testshoot'ai Asmeninės fotosesijos Projektų fotografavimas. Nuotraukos publikuojamos Lietuvos, Olandojos, NYC, Prancūzijos ir kitų šalių žurnaluose. Prizinės vietos fotografijos konkursuose
Tomas E.
15 metų patirtis aplinkotvarkos-apželdinimo srityje. Ne sezono metu galiu atlikti smulkius staliaus darbus, vežti krovinius.
Order this service via Discontract App
Try the Discontract mobile app for free now. Order services quickly and conveniently, and choose service providers based on their ratings, prices, and work experience. Do you provide services? Join our professionals and receive payments for your work within 24 hours.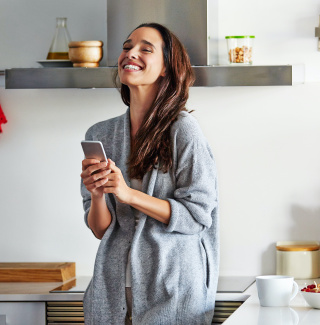 Got a furry friend who needs company while you're away? A pet sitter might help! Pet sitting is characterized by in-home care for a pet while the owner is away. Pet-sitting services are available for dogs, cats, birds, reptiles, rabbits, fish and other household animals. Pet sitters visit their clients' homes either once per day or multiple times per day to provide exercise, offer fresh food and water, change litter boxes, clean out cages, administer medications and provide companionship.
Discontract helps you find the right pro in your area to keep your pet company whenever you need it.
Pet Sitting Cost
Pet sitting services generally occur at the client's home, and pet sitters either provide ongoing pet care for busy pet owners or a one-time or short-term service, as needed. When it comes to costs, pet sitters charge hourly rates to watch your furry friends. Therefore, longer visits will naturally cost more as opposed to tasks that only last an hour or less, such as a quick stop by your home or a short afternoon walk with your pup.
Additionally, pros in large cities and regions with a higher cost of living typically have higher rates for services than those living in rural areas or small towns. Pet sitters' fees might also be higher during high-demand periods, such as holidays.
Pet Sitting Services
These are the most commonly requested pet sitting services:
Give food and water
Take pet outside
Provide companionship
Change litter or bedding
Provide exercise
Dispense medication
Also, some pet sitters might be willing to complete small errands — collecting mail, watering plants, taking out the trash, and checking windows and doors for security — in addition to the above pet-sitting services.
Whatever your needs when it comes to your pet care, talk them over with your pet sitter, and don't hesitate to discuss any questions or special requests you might have.
Choosing a Pet Sitter
It's crucial to choose the right person to care for your pet while you're away. Not only will they be watching your pet, but they'll also likely have access to your home and belongings. So, whoever you hire should be trustworthy and reputable.
Here's how to make sure you hire the best pet sitter:
Have a clear understanding of why you're looking for a pet sitter. This will help the pet sitter give you advice as to how much time he or she should spend with your pet and how to spend that time. After all, some pets just need a 15-minute potty break whereas others need a full two-hour adventure.
Read client testimonials. Check written reviews left by other customers. Does the pet sitter respond quickly to their clients? Are they willing to send their clients photos and videos of the pets while they're in their care? Do their clients have peace of mind?
Arrange a meet and greet. Make sure your pet is comfortable around this person by checking out your pet's body language and observing how the sitter interacts with your pet. This is also a good time to show the pet sitter around your home, and go over where essential items like towels and treats are located.
Ask logistical questions. What's the contingency plan if you can't make it? What will you do if my pet becomes injured or ill?
Pro tip: Ask the pet sitter to leave a note every single time they come to confirm that he or she actually was there, and relay any important information about your pet.
Find Pet Sitters Near You
Whether you need a pet sitter for a week or a few hours, you can easily find a pro in your area. Search Discontract for the best pet sitters in your neighborhood.