About this service
Catering
Food is not only a moment's pleasure, it is also a conversation at the table, an expression of love or gratitude, memories not only of taste, but also of time spent together. From snacks to main dishes and presentation, all this can become part of your event's magic. Choose experienced and reliable professionals to create it.
Learn more
Popular PROs
All tasks insured for € 1,000,000
Order this service via Discontract App
Try the Discontract mobile app for free now. Order services quickly and conveniently, and choose service providers based on their ratings, prices, and work experience. Do you provide services? Join our professionals and receive payments for your work within 24 hours.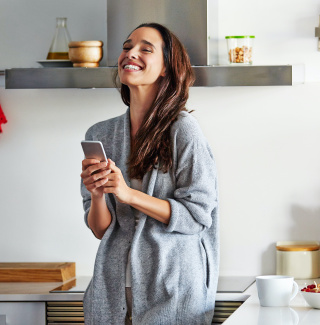 How Catering Service can level up your event
It doesn't matter if you are having a theme party, a graduation party, a company event or a wedding – food plays a major role in each one of them. Good food and great ambiance accelerate the chances of people opening up to each other. There are times when, if it is a small gathering, food is cooked at home. However, it won't be that effective as a specially crafted menu by talented chefs.
The impact of a piquant dish on a spice lover or a beautifully plated Tiramasu, the ever delicious, sweet from Italy on a sweet craving person is marvellous. To get this kind of boundless experience in each of your events, rely on catering service.
Caterers know not only how to prepare delicious dishes but also how to present them impressively. Their duty doesn't station at creation, instead, they go a step ahead, taking in-charge of table-setting, lighting and making the event memorable.
A professional catering service will help you have a stress-free event. For a large or small group, comfort and satiety of guests will be overlooked by caterers themselves. Meanwhile, you are given space to concentrate on celebrating and mingling with your guests.
An attendee might have lactose intolerance or seafood allergies or some other serious health issues; dishes should always be arranged separately for them. The major advantage of relying on the best catering service is that they provide a customizable menu for winning everyone's hearts and tummies.
Benefits of Hiring a Catering Service
If you are in the planning stage for an upcoming event, opt for a catering service and enjoy its multiple benefits.
Cost-effectiveness: If you want something exotic for your party menu, the catering company can make it a reality. It is not practical to prepare snacks from seaweed or octopus at home within a limited budget. However, there are many caterers ready to provide any kind of dish at pocket-friendly prices.
Diet Catering: Caterers are capable of undertaking orders that include dietary constraints. While suggesting, preparing, and serving dishes for allergies & intolerances or other refrains such as vegan food requirements, caterers can adjust the menu to your needs.
Premium Dishes: Unlike preparing dishes at home, caterers will offer a wide variety of gourmet and specialty food at your comfort.
Great Impression: A fancy-shaped chocolate, balloons for children or a holiday cookie tray leaves a strong impression on your guests. It proves that you care to treat them well.
Reduce the Stress: While your faithful catering business takes care of the food, you can brush up on the speech to make or add one more powerful slide to the PowerPoint.
Professional Setup: Some portion of an incredible eating experience is an introduction, and catering companies exceed expectations at nourishment introduction. You can be guaranteed that your nourishment will be introduced and served such that it will speak to the entirety of your visitors.
Catering services price
When ordering catering services, the price is made up of many different factors, such as the size of the event, the number of guests, the menu and the choice of drinks. Additional services, such as table decorations and serving, food tasting presentation and other exceptional services you need, can also increase the price.
Accurately assess all the needs for your upcoming event and consult with several suppliers about the catering service, in which case you will choose the supplier that best meets your budget and expectations.
Find a professional caterer near you
Are you organizing a party and the question of catering hangs over your head like a knife? Find the right caterer for your event today – they will be more than happy to take this task off your shoulders.