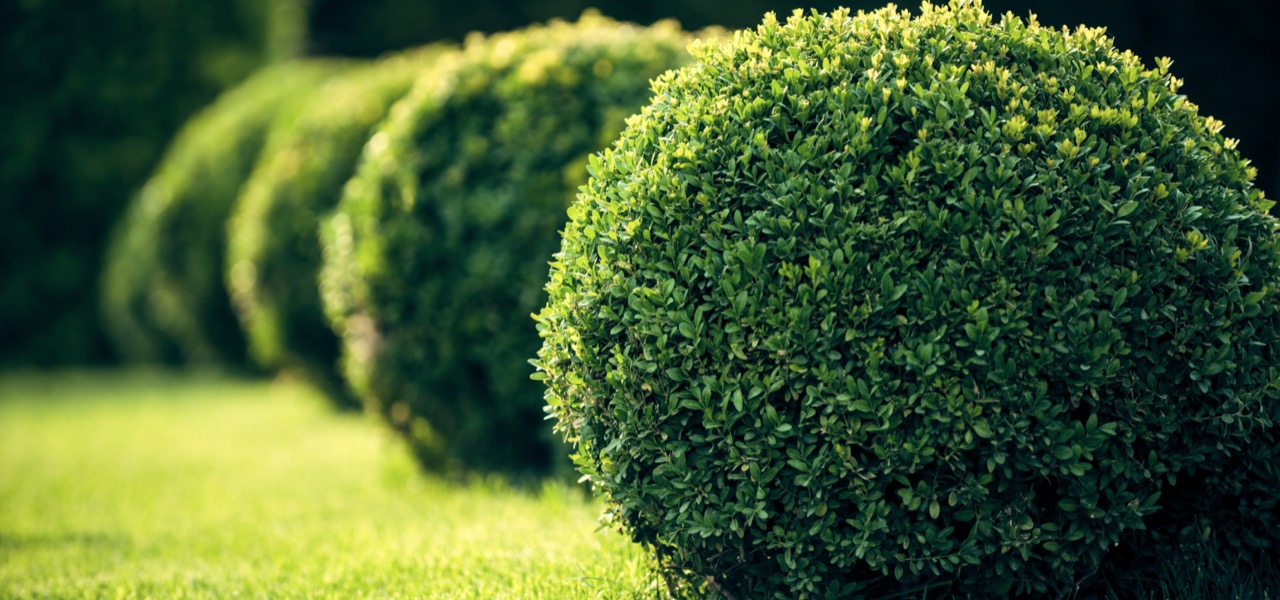 Landscaping Services
Vegetation spreading all over the yard, traces of autumn scattered throughout... All this can easily overshadow the beauty of your home. With the Discontract app, you will be able to quickly find professional help to make sure your home shines both inside and out.
Log in and order now
Popular PROs
Andrius R.
Experienced member
5.0 (4)
Cheminis baldų valymas. Baldų surinkimas. Smulki santechnika, PPR vamzdyno instaliavimas. Suvirinimas, metalo konstrukcijų gamyba. Projektavimas. Kiti smulkūs darbai Geros kainos. Visa ko domėjimasis, tobulinimas, gyvenimiška patirtis, smalsumas leidžia patarti ir padėti. Visada stengiuosi pasiekti geriausią darbo rezultatą. Nesiimu darbų, kuriuose matau, jog trūksta kompetencijos. Dirbu beveik visoje Lietuvoje.
Darius P.
Experienced member
4.3 (3)
Atlieku ,visus vidaus,ir lauko darbus , patirtis 20 metu, atlieku kokybiskai ,profiosionaliai ir saziningai visus darbus
Gustina B.
New member
5.0 (1)
Organizuoju visus gerbūvio tvarkos darbus, bei rūpinuos augintinių gerove 🌼🐾🌵 Sezoninių ir ne tik darbų organizavimas - visus rūpęščius patikėkite man :) 🌱Akmenų projektai, tvoros, terasos, volierai bei lauko apšvietimo įrengimas. 🐾Unikalūs sprendimai augintinių patogumui - išpręsiu visus iškilusius klausimus. 🍀Tvarkau apleistus sklypus, prižiūriu kapavietes, formuoju landšaftą, gėlynus. 💪🏼Padėsiu kraustytis, laisvinu patalpas bei pakuoju pervežimui. * Sklypo, reljefo formavimas * Alpinariumų, gėlynų įrengimas * Vandens telkinių įrengimas * Takų dangų įrengimas * Pakeltų lysvių irengimas * Atraminių sienelių įrengimas * Apšvietimo sistemos * Terasų puošyba gėlių vazonais ir kitų dekoracijų kūrimas kavinėms, restoranams, sodyboms ir namams. * Formuojame akmens tvoras, konstrukcijas bei dekorą. * Vejos įrengimas ir priežiūra * Lauko virtuvės įrengimas * Laužavietės * Visi sodinko darbai (ravėjimas, genėjimas, gyvatvorių formavimas) *Asmeninio vairuotojo paslaugos, siuntų pristatymas *Smulkių užduočių vygdimas *Aš galiu padėti Jūsų šuniui ! - Dresūros pagrindai, sportas, patarimai, dienos priežiūra. Taipat 👀 🚗 Darau dalinį (espress prikupam) arba pilna asmeninių automobilių salonų valymą, atnaujinu plastikines dėtales, nuriebalinu langus. Darbo kaina ir laikas priklauso nuo auto užterštumo ir dydžio. 🚙 Unikalūs projektai naudojant akmenys, skalda - esu kupina įdėjų kurias norėčiau realizuoti. 💪 Pasižymiu daugiamete patirtimi besirūpinant visais gyvūnais 🐾💚 Galiu padėti rasti tinkamiausius sprendimus Jums ir Jūsų augintiniui, visais klausimais. 🐾💚Pet friendly (draugiški gyvūnam) pavežėjimas visoje Lietuvoje! Skiriu valandinę/visos dienos priežiūrą, ramius pasivaikščiojimus arba iškrova atyviam šuniui. Socializavimo praktika ir patarimai, priemonės individualiai arba gaujoje 🐾 Beabejo ir nagų karpymas, maudymas,šukavimas (nukailinimas). Jei galiu būti naudinga betkurio darbo įgyvendinimu - kreipkitės! Vilnius - Gustina
Professional landscaping can help reinvent your outdoor space, boost your home's curb appeal and get a major return on investment with. Landscaping can encompass anything from adding new plants, trees and shrubs, to leveling the ground and laying sod for a lawn, to building water features or retaining walls.
Get help from a pro. Find the best landscaper near you.
Landscaping service cost
How much you'll pay for your landscaping project will depend on where you live, the size and scope of your project and several other factors. For example, if you decide to install a concrete patio, several trees, and multiple water features, your costs will likely be higher. But if you plan on doing a small project -- such as planting a few flower beds or trimming your trees – you can expect the costs to be reasonable.
To estimate the price of your landscaping design project, you'll first need to figure out the following:
What specific features you want to be added to your home.
Whether your project is small or large: Depending on the size of your project, you could be facing higher (or lower) rates.
If your project requires regular maintenance.
Which type of landscaping type and style you're envisioning: When it comes to landscape design, homeowners may have different needs for their properties. Depending on which style(s) you get, your landscaping costs will vary.
Landscaping types
If you live in a city or if you want to limit your water usage – going for brick, stone, metal, woods and/or concrete materials instead of plants or other living elements (i.e. placing landscape gravel instead of planting grass) might be the best choice for you. You may also benefit from booking professional landscaping services if you're looking to install walls, patios, fences, water features, pergolas and more.
Other common landscaping services involve the design and care of plant life in your yard, such as planting and tree trimming. These jobs can also include installing grass, mulch, flower beds, shrubs, hedges and more.
Generally, most homeowners will want a style that encompasses both types of landscaping types, but maintaining a lawn and other greenery will require more efforts. Many plants and trees will need regular cutting and watering – which can drive up your expenses over time. Still, adding some plant life is a great way to enhance the beauty of your garden and create colorful, lush, jungle-like yards.
Get the yard you want. Find a top landscaper near you.
Other factors that impact landscaping costs
In addition to the styles and features you choose, there are other factors that can impact the price that you'll pay for landscaping. These factors include:
Size of your project or property: In most cases, the bigger the property, the more you'll spend on your landscaping. But here's a caveat: Even if you have a smaller property, you could pay much more if you decide to install special features – such as an outdoor kitchen, outdoor misting system, in-ground pool or a fireplace – or if your project requires special machinery.
Materials you plan to use: When choosing the materials to use for certain features, ask your landscaper how much they charge for things like granite, gravel, rocks, pebbles, slate chips and more.
Landscape maintenance: Some projects might require additional help to keep your new landscape well-maintained. If you decide to add elements that require regular, long-term maintenance done by a professional, make a plan to fit this into your budget. For example, if you install grass in your front yard, research how much it will be to hire a gardener or lawn care service to mow your lawn (if you're unable or don't have the time to do this yourself). Or, if you intend on planting various flowers, trees and other greenery, figure out what type of irrigation system you need and the cost to keep your plants healthy.
Get free estimates. Find experienced landscaping professionals on Discontract.
Benefits of hiring a professional landscaping specialist
Hiring a landscaper might be one of the best ways you, as a homeowner, can boost the value of your home. Landscaping can add a significant return on investment. It's also an important factor in curb appeal — a term realtors use to refer to a buyer's first impression of your property.
Whether or not you're getting ready to sell your home, investing in professional landscaping has a lot of other benefits, too. For example:
Lower energy bills. Planting shade trees can reduce the temperature of your home – and lower your air conditioning expenses.
Better artistic vision. Landscapers have the professional experience to re-envision your yard into a slice of paradise.
No labor. Imagine loading up your car yourself and lugging all those decorative stones into your backyard. That doesn't sound like fun, right? When you hire professionals, you save yourself a lot of effort.
Find a landscaper near you
Are you ready to get started on your landscaping project? Find a reputable pro in your area.
Order this service via Discontract App
Try the Discontract mobile app for free now. Order services quickly and conveniently, and choose service providers based on their ratings, prices, and work experience. Do you provide services? Join our professionals and receive payments for your work within 24 hours.