About this service
Paving
Have a specific vision for your home's outdoor space? We will help you easily contact the highest-rated and experienced professionals so that all your wishes are fulfilled.
Learn more
Popular PROs
All tasks insured for € 1,000,000
Order this service via Discontract App
Try the Discontract mobile app for free now. Order services quickly and conveniently, and choose service providers based on their ratings, prices, and work experience. Do you provide services? Join our professionals and receive payments for your work within 24 hours.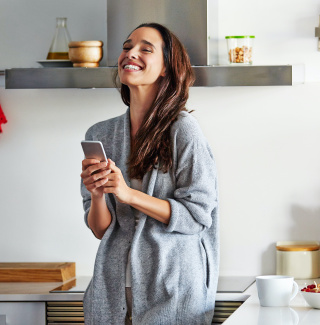 You may have just moved into a new house or want to replace your patio or driveway for a new look – whatever the case, professional paving services can help. It's about more than having a place to park your car or have a summer barbecue party. Attractive, well-installed paving significantly improves the exterior of your home, increases its resale value and is safer to use for all members of the family.
Driveway and Patio Installation Cost
Driveway and patio installation services rarely offer fixed rates. It all depends on materials, the size of the area, surface preparation (if needed) and your selected service provider's hourly rate. Doing the installation in a previously unpaved area is easier, and therefore often cheaper, than replacing an existing driveway or patio.
While contractor rates may vary, the biggest factor that affects driveway or patio installation costs is the choice of materials – what kind and how much you will need.
Concrete
Made from cement, sand, gravel, and water, concrete is typically the most expensive choice for a driveway or patio but it's also the most durable, lasting around 40 years. However, colder climates can be tougher on concrete, as it is prone to cracking.
Gravel
A gravel driveway or patio is cheaper to install than concrete. However, gravel paving comes with its own set of problems, the biggest of which is keeping the gravel where it's intended to be. As stones are washed or carried away more will have to be added.
Pavers (cobblestones and bricks)
While beautiful, cobblestone and brick driveways and patios — also known as pavers — are expensive. This high cost is because laying these individual paving stones, usually bricks or cobblestones, is labor intensive and the cost of the materials themselves is pretty high.
Sealing
Concrete and asphalt paving needs to be resealed from time to time. Sealant protects the asphalt or concrete from cracks, fissures, water and other wear and tear, thereby extending the life of your driveway or patio. The added cost for sealing covers the labor of applying the sealant as well as the cost of the product.
Surface preparation
No matter which material you chose, paving costs will also be impacted by surface preparation. If you are putting in a brand new driveway or patio, any trees or bushes in the path will need to be removed and topsoil will need to be excavated before you can start to pave. This, of course, adds to the total cost.
Benefits of Professional Driveway or Patio Installation
There are several advantages to hiring professional driveway or patio installation services:
A perfect upgrade: A brand new paving is guaranteed to make your property look renewed, more attractive and increase its value.
Reliable expertise: A professional will know how to install your driveway or patio quickly and reliably, saving you valuable time and effort.
Improved safety: Having flat, comfortable surfaces to walk or drive on around your house makes being outdoors safer and more enjoyable for the whole family.
Find a Paving Installation Pro Near You
A high-quality paving job is what makes a good-looking house great. There are many options to choose from – talking to an experienced pro will help you find the right fit for your driveway or patio. Hire affordable, local paving services near you on Discontract today.