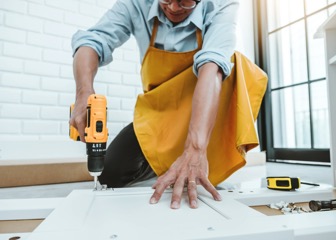 Furniture assembly in Kaunas
About this service
Furniture assembly
Whether it's a small cabinet by the bed, or a complete set of IKEA furniture for the living room, our guess is that you do not want nor have the time to navigate complex assembly instructions. Contact a professional and see how quickly everything can find its place.
Learn more
Popular PROs
All tasks insured for € 1,000,000
Andrius C.
Esame komanda atlikinėjanti įvairius smulkius elektros ir santechnikos darbus.Taip pat montuojame visus baldus
Irmantas K.
Visi santechnikos darbai gera kaina.Visada pakonsultuosim ir rasim bendrą sprendimą. Kaunas ir aplink. Vandens maišytuvo (krano, čiaupo) pastatymas, pakeitimas, pajungimas, remontas. Skalbimo mašinos pastatymas, pakeitimas, pajungimas, sumontavimas. Indaplovės pastatymas, pakeitimas, pajungimas, sumontavimas. Unitazo (klozeto) pastatymas, pakeitimas, pajungimas, sumontavimas. Dušo kabinos pastatymas, pakeitimas, pajungimas, sumontavimas. Vandens gyvatuko pastatymas, pakeitimas, pajungimas, sumontavimas. Vandens skaitiklio pastatymas, pakeitimas, pajungimas, sumontavimas. Vandens boilerio pastatymas, pakeitimas, pajungimas, sumontavimas. Vonios pastatymas, pakeitimas, pajungimas, sumontavimas.Plautuvės, praustuvo (kriauklės) pastatymas, pakeitimas, pajungimas, sumontavimas. Radiatoriu keitimas. Israsau saskaitas. Dirbu 24/7 skambinkite.
Edgaras D.
Statybos, remonto darbai. Nauju guvenamuju pastatu statyba ju remontas be irengimas.
Nerijus J.
Turiu ilgametę patirtį baldų ir virtuvės baldų surinkime, bei montavimo. Esu punktualus ir tvarkingas. Neturiu žalingų įpročių.
Saulius K.
Baldų surinkięmo ir montavimo patirtis virš 20 metų
Laurynas P.
Kietųjų baldų gamyba ir baldų surinkimas. 12metų patirtis.
Arminas Ž.
Elektros instaliacijos įvedimas, gedimų šalinimas bei renovacija. Kištukinių lizdų (rozečių), jungiklių bei šviestuvų montavimas, keitimas. Elektros įrenginių pajungimas. Varžų matavimas, rangovo akto parengimas ESO. Įžemintuvų montavimas
Airimas B.
Atlieku nestandartinių bei įvairiausių standartinių baldų montavimą, bei rinkimo darbus. Turiu savo patalpas bei reikiamus įrankius. Išrasau sąskaitas faktūras. Įkainiai priklauso nuo baldų sudėtingumo. Taipat galimas ilgalaikis bendradarbiavimas.
Nedas K.
Patyres baldų surinkimo meistras turintis nemažai patirties.Atlieku visu rušių baldų surinkimo darbus.baldus renku greitai bei kokybiškai. Esu punktualus, mandagus.
Virgilijus R.
Atlieku smulkius elektros darbus, keičiu šviestuvus, razetes, jungtukus. Kloju laminatą, surenku baldus. Kabinu spinteles, montuoju kriaukles, keičiu kranus, tualetus ir vonias. Pajungiu skalbimo mašinas. Montuoju duris, keičiu durų spynas. Kabinu karnizus. Darbus galiu atlikti jums patogiu laiku ir po darbo valandų. Montuoju dušo kabinas.
Jonas M.
Tvarkau kompiuterius bei smulkią elektroniką jau 15 metų. Susirinkau ikea virtuvę bei baldus pats, tad galiu padėti ir jums :)
Edvinas B.
Pramoninio dujinio šildymo montavimo ,aptarnavimo ir remonto darbai,ortakinės vėdinimo ir šildymo sistemos. Dirbu šioje srityje 20 m. Galiu atlikti iki 1000v elektros darbus,prietaisų pajungimas. Baldų surinkimas be nervų. Galiu pavežioti siuntinukus ar nupirkti ką reikia.
Kestas G.
Baldų gamyba, projektavimas, surinkimas.
Mantas M.
IT pagalbos srityje dirbu daugiau kaip 18 metų. Detaliau tai: stacionarių ir nešiojamų kompiuterių "geležies" gedimų nustatymas ir pašalinimas, su operacine sistema (Microsoft Windows, Apple OSx, Linux, Android) susijusių problemų nustatymas ir pašalinimas, duomenų atstatymas iš įvairių laikmenų, spausdintuvų "geležies" gedimų nustatymas ir pašalinimas taip pat su tvarkyklėmis ar ryšių nebuvimo gedimų šalinimas, tinklo įrangos (komutatoriai, maršrutizatoriai, wi-fi stotelės ) diegimas, problemų šalinimas, kompiuterinio tinklo LAN komunikacijų gedimų nustatymas ir pašalinimas, vaizdo stebėjimo įrangos suvaldymas, gedimų nustatymas ir pašalinimas, NAS duomenų saugyklų diegimas, gedimų nustatymas ir pašalinimas. Domiuosi įvairiomis naujovėmis kas susiję su IT, išmaniomis įrangomis ir sistemomis. Gebu susirasti informaciją toms situacijoms su kuriomis dar neteko susidurti tai neįprasti gedimai ar ne įprasta nepopuliari technologija. Kreipkitės įvairiais klausimais: ar iškilo gedimų su įvairia įranga, ar nepavyksta kažko susireguliuoti pagal savo poreikius, ar reikalinga konsultacija dėl kompiuterinių daiktų įsigijimo, kad teisingą pasirinktumėte ir tinkamai tarnautų, ar reikia konsultacijos dėl įvairių sprendimų kaip teisingai susikomplektuoti įsidiegti tinkamą technologiją. Tėveliams galiu suteikti konsultaciją ar padėti įsidiegti sistemas suvaldyti vaikų praleidžiamą laiką prie ekranų (telefonams, kompiuteriams, internetui, svetainių blokavimai...). ************************************* Kadangi mėgstu konstruoti, galiu padėti su baldų surinkimu. Pastaba: tik pastatomų baldų surinkimas ar surinkimas be pakabinimo ant sienų. *************************************
Kęstutis T.
Turiu statybos inžinieriaus profesinį bakalauro laipsnį, profesionalius įrankius ir daugiau nei 5 metų darbo patirtį.
Gytis S.
Sveiki. Žinoma, galėčiau parašytis koks esu nuostabus meistras ar auksarankis, tačiau yra kas tai daro už mane geriau. Aš gi pasakysiu tik tai, jog gyvenu nuosavame name su šeima ir namai reikalauja priežiūros kiaurus metus. Nuo pamatų iki stogo, nuo rozetės iki vandentiekio... Taigi, jei jums reikia pakabinti šviestuvą, pakeisti varvantį čiaupą, pajungti indaplovę ar pakabinti knygų lentyną, visada galite kreiptis.
Order this service via Discontract App
Try the Discontract mobile app for free now. Order services quickly and conveniently, and choose service providers based on their ratings, prices, and work experience. Do you provide services? Join our professionals and receive payments for your work within 24 hours.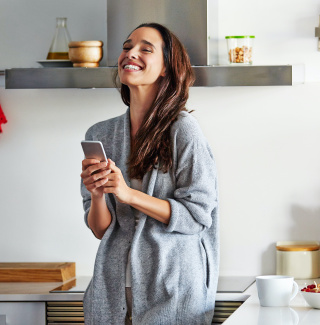 People most commonly hire pros to help assemble beds, desks, tables, chairs, bookshelves, entertainment centers, coffee tables, outdoor furniture, and playground sets. Most professionals can get the job done regardless of the type of furniture piece and whether the instructions are available or not. Assembling furniture is a pain, so why not hire a professional to do it for you? Before you hire someone, there are a few things you should know – let's break it down (pun definitely intended).
Furniture Assembly Service Cost
Handymen and furniture specialists can be hired to assemble just one piece or multiple pieces of furniture. Several factors affect the overall cost of furniture assembly services, including an hourly rate, geographic location, and travel fees. The more time an assembly project takes, the higher the cost.
IKEA Furniture Assembly
Ikea designs are made for easy installation. With tools and instructions provided, you can easily install a piece of Ikea furniture with little prior experience. However, when you're assembling more than one piece, or a complex item like a sofa or bed, installation hours can add up and you're left frustrated and tired. The majority of furniture assembly professionals are familiar with Ikea's products, and can assemble your boxed items with ease.
Travel fees
Travel is generally included in most furniture assemblers' hourly pricing. However, some may charge an additional fee if a customer's home or office is outside the professional's standard service range. This additional cost helps cover the assembler's time and transportation expenses traveling to and from the job site.
Benefits of Professional Furniture Assembly
To most people, assembling furniture is time consuming, difficult, and overall a total pain. From frustrating and complicated instruction manuals to lifting awkward, heavy boxes, it's enough to make us not want to buy furniture at all. That's why it's a smart move to hire a professional furniture assembler or handyman to do the heavy lifting for you (literally).
When you hire a professional, you can relax while your new furniture is being assembled and installed with the utmost care – and even focus your valuable time back onto other things. To furniture assembly professionals, even the most complicated pieces come easily to them. Professionals also have comprehensive tool boxes, containing that wrench or screw that mysteriously went missing from the box. When you hire a professional, you can rest assured knowing that they have the right tools to get the job done efficiently. Not only will it save you time – it will preserve your sanity, too.
Find a Professional Furniture Assembler Near You
Overwhelmed with assembly instructions? Find and hire a professional furniture assembly service near you today.