About this service
Furniture Assembly
Whether it's a small cabinet by the bed, or a complete set of IKEA furniture for the living room, our guess is that you do not want nor have the time to navigate complex assembly instructions. Contact a professional and see how quickly everything can find its place.
Learn more
Popular PROs
All tasks insured for € 1,000,000
Donatas K.
Į darbą žiūriu, ne kaip į pajamų šaltinį, o kaip į pagalbą žmogui. Jei reikia greitai, pigiai ir bet kaip - netrugdykit. Man svarbiausia, kaip atliktas darbas, o ne kaip greitai ir už kokią kainą.
Andrius R.
Laiptų, turėklų, tvorų, pandusų, pavėsinių, vartų (automatinių), terasų gamyba. Kitų metalo konstrukcijų gaminiai iš metalo. Projektavimas. Kiti smulkūs darbai. Visada stengiuosi patarti, padėti išsirinkti ir pasiekti geriausią darbo rezultatą. Dirbu beveik visoje Lietuvoje.
Sigitas K.
Visi elektros instaliacijos sprendimai šiuolaikiškai ir kokybiškai. Montavimas, Remontas, Priežiūra. (tv, internetas, signalizacija, priešgaisrinė sistema, rozetės, jungikliai, buitinės technikos pajungimas ir t.t) Smulkios namų ūkvedžio paslaugos - kai reikia nedidelės staliaus, santechniko pagalbos ir t.t
Vykintas M.
Pigiai pervežame baldus ir perkraustome.Nemokamai isvežame buitinę technika ir elektronika.Senu baldų ir nenaudojamu daigtu isvežimas.Krovėjų paslaugos.Esame jauna ir veržli komanda dirbame ir savaitgaliais. Vežame ir automobilius turime traliuka.
Darius P.
Atlieku ,visus vidaus,ir lauko darbus , patirtis 20 metu, atlieku kokybiskai ,profiosionaliai ir saziningai visus darbus
Paulius B.
IT pagalba, smulkūs remonto darbai, langų montavimo ir priežiūros paslaugos, valymo paslaugos, asistavimo paslaugos, elektros instaliacijos paslaugos, pervežimas, renginių personalas. Mandagus, darbštus, kruopštus, mėgstantis iššūkius, save išbandęs įvairiose darbo srityse, nuolat ieškantis tobulėjimo galimybių ir savęs realizacijos skirtingose darbo aplinkose. Trijų dukrų tėvas, informatikos magistras, IT kompanijos savininkas, idėjų generatorius, muzikos aistruolis ir gyvenimo mylėtojas. Vadovaujuos: "klientas visada teisus" ir "nėra nieko neįmanomo"
Mažvydas K.
Ilgametė patirtis Taskrabbit platformoje kuri yra discontract atitikmuo DK ir USA rinkoje. https://www.taskrabbit.co.uk/profile/mazvydas-k Esu komunikabilus, supratingas, turiu profesionalius įrankius ir siekiu geriausių rezultatų kiekvienos užduoties metu!
Mindaugas B.
Atlieku visus smulkius buitinius darbus, greitas reagavimas ir gera kokybe.
Ramunas J.
15+ metų patirtis įvairiuose būsto remonto ir renovavimo darbuose Lietuvoje ir užsienyje.
Egidijus P.
Turime ilgą patirtį visokiausio podūdžio krovinių pervežime💪🚐. Saugei ir greitai atliekame darbus. Vykdome užsakymus Kaune ir visoje Lietuvoje 🇱🇹
Saulius K.
Baldų surinkimo ir montavimo patirtis virš 20 metų
Arminas Ž.
Elektros instaliacijos įvedimas, gedimų šalinimas bei renovacija. Kištukinių lizdų (rozečių), jungiklių bei šviestuvų montavimas, keitimas. Elektros įrenginių pajungimas. Varžų matavimas, rangovo akto parengimas ESO. Įžemintuvų montavimas
Nedas K.
Patyres baldų surinkimo meistras turintis nemažai patirties.Atlieku visu rušių baldų surinkimo darbus.baldus renku greitai bei kokybiškai. Esu punktualus, mandagus.
Virgilijus R.
Atlieku smulkius elektros darbus, keičiu šviestuvus, razetes, jungtukus. Kloju laminatą, surenku baldus. Kabinu spinteles, montuoju kriaukles, keičiu kranus, tualetus ir vonias. Pajungiu skalbimo mašinas. Montuoju duris, keičiu durų spynas. Kabinu karnizus. Darbus galiu atlikti jums patogiu laiku ir po darbo valandų. Montuoju dušo kabinas.
Jonas M.
Tvarkau kompiuterius bei smulkią elektroniką jau 15 metų. Susirinkau ikea virtuvę bei baldus pats, tad galiu padėti ir jums :)
Irmantas K.
Pedantiškas remontas/remonto darbai.
Edgaras D.
Statybos, remonto darbai. Nauju guvenamuju pastatu statyba ju remontas be irengimas.
Juozas K.
Atlieku: Gipso kartono montavimo darbus Dažymo darbus Smulkius elektros instaliacijos darbus Baldų montavimo darbus
Nerijus J.
Turiu ilgametę patirtį baldų ir virtuvės baldų surinkime, bei montavimo. Esu punktualus ir tvarkingas. Neturiu žalingų įpročių.
Donatas L.
Krovinių pervežimo paslaugos Krovinių pervežimas Kaune. Buitinės technikos, baldų, statybinių medžiagų ir kt. krovinių pervežimas Kaune ir visoje Lietuvoje. Sudarome sutartis su įmonėmis, išrašome sąskaitas. Klientui užtikriname kokybiškas paslaugas bei greitą pristatymą. Suteikiame pagalbą pakraunant bei iškraunant krovinį. Prekių parvežimas iš prekybos centrų Baldų pervežimas Kaune. Galime parvežti Jūsų nupirktas prekes iš prekybos centrų (Senukai, Ermitažas, Moki Veži, Ikea, Berry baldai ir kt.) Teikiame buitinės technikos pajungimo paslaugą, galime atjungti senąją buitinę techniką ir pajungti naująją, išsivežti senas pakuotės likusias nuo naujos buitinės technikos. Perkraustymo paslaugos, krovėjai Perkraustymo paslaugos Kaune. Perkraustymas Kaune. Kraustymosi darbai Kaune. Krovėjų paslaugos. Galime išrinkti ir surinkti baldus, atjungti senąją bei pajungti naująją buitinę techniką. Komandoje – patyrę darbuotojai. Baldų supakavimas ir pervežimas bei jų pakrovimas, užnešimas. Kitos kraustymo paslaugos Lietuvoje Kraustome ofisus, taip pat senus sandėliukus, butus, namus, rūsius, bei kitas patalpas.  Visi krovos darbai. Buitinės technikos pervežimas. Buitinės technikos pajungimas/atjungimas. Sandėliukų, garažų tvarkymas; pilnas butų bei namų iškraustymas. Susisiekite su mumis! Mikroautobuso nuoma su vairuotoju Mikroautobuso nuoma su vairuotoju. Jūsų norimam laikui galime išnuomoti krovininį mikroautobusą su vairuotoju. Dirbame po darbo valandų ir savaitgaliais. Mikroautobusas techniškai tvarkingas. Yra reikiami krovinių tvirtinimo diržai.  Baldų surinkimas Teikiame naujų baldų surinkimo paslaugą. Baldų surinkimo paslauga palengvins Jūsų įsigytų baldų paruošimą jei naudotis, baldų surinkimo meistras baldus surinks krupščiai ir atsakingai. Baldus sustatysime į jūsų pageidaujamą vietą. Baldų surinkimas/išrinkimas. Senų baldų, buitinės technikos išvežimas Senų baldų išvežimas; senos buitinės technikos išvežimas. Nusipirkote butą, namą ar garažą ir ten yrą jums nereikalingų baldų ar daiktų? Susisiekite su mumis, mes išnešime ir išvešime Jums nereikalingus baldus, daiktus.
Bernardas V.
Gaminu bei galiu sumontuoti medžio masyvo gaminius(viską ką galima atpjauti,priklijuoti,prisukti ir nuobliuoti...) Taipogi galiu surinkti ir sumontuoti jau pagamintus baldus(IKEA ar panašiai) Esu be žalingų įpročių Patirtis 20+ metų Nėra darbo per mažo,jeigu jūs pasiruošę moketi!!! ;)
Order this service via Discontract App
Try the Discontract mobile app for free now. Order services quickly and conveniently, and choose service providers based on their ratings, prices, and work experience. Do you provide services? Join our professionals and receive payments for your work within 24 hours.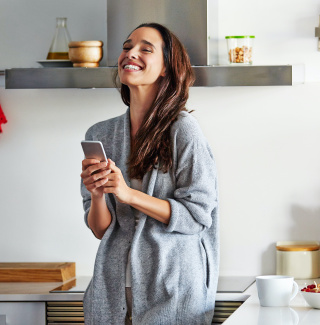 People most commonly hire pros to help assemble beds, desks, tables, chairs, bookshelves, entertainment centers, coffee tables, outdoor furniture, and playground sets. Most professionals can get the job done regardless of the type of furniture piece and whether the instructions are available or not. Assembling furniture is a pain, so why not hire a professional to do it for you? Before you hire someone, there are a few things you should know – let's break it down (pun definitely intended).
Furniture Assembly Service Cost
Handymen and furniture specialists can be hired to assemble just one piece or multiple pieces of furniture. Several factors affect the overall cost of furniture assembly services, including an hourly rate, geographic location, and travel fees. The more time an assembly project takes, the higher the cost.
IKEA Furniture Assembly
Ikea designs are made for easy installation. With tools and instructions provided, you can easily install a piece of Ikea furniture with little prior experience. However, when you're assembling more than one piece, or a complex item like a sofa or bed, installation hours can add up and you're left frustrated and tired. The majority of furniture assembly professionals are familiar with Ikea's products, and can assemble your boxed items with ease.
Travel fees
Travel is generally included in most furniture assemblers' hourly pricing. However, some may charge an additional fee if a customer's home or office is outside the professional's standard service range. This additional cost helps cover the assembler's time and transportation expenses traveling to and from the job site.
Benefits of Professional Furniture Assembly
To most people, assembling furniture is time consuming, difficult, and overall a total pain. From frustrating and complicated instruction manuals to lifting awkward, heavy boxes, it's enough to make us not want to buy furniture at all. That's why it's a smart move to hire a professional furniture assembler or handyman to do the heavy lifting for you (literally).
When you hire a professional, you can relax while your new furniture is being assembled and installed with the utmost care – and even focus your valuable time back onto other things. To furniture assembly professionals, even the most complicated pieces come easily to them. Professionals also have comprehensive tool boxes, containing that wrench or screw that mysteriously went missing from the box. When you hire a professional, you can rest assured knowing that they have the right tools to get the job done efficiently. Not only will it save you time – it will preserve your sanity, too.
Find a Professional Furniture Assembler Near You
Overwhelmed with assembly instructions? Find and hire a professional furniture assembly service near you today.