About this service
Electrical installation
Electricity is the engine of the modern world. Being able to quickly find reliable specialists for electrical installation work will allow you to always keep up with its rhythm.
Learn more
Popular PROs
All tasks insured for € 1,000,000
Arūnas M.
Kas mes? Specialistai dirbantys pagal verslo liudijimus ar individualias veiklas, atliekantys paslaugas profesionaliai ir kokybiškai. Prisitaikome prie kliento norų, todėl galime pasiūliti optimalius variantus unikaliems projektams. Galime sau leisti teikti paslaugas pigiau.
Vidmantas B.
18 metų patirtis, (14 metų užsienyje), dirbu tiesiogiai su klientais, visuomet ieškau optimaliausio projekto sprendimo, ko dėka, pasiekiu geriausią rezultatą. Kliento pageidavimai - pirmoje vietoje. Atlieku santechnikos priežiūros, remonto ir montavimo darbus. Šalia to, vykdau elektros instaliacijos remontą, bei elektrotechnikos montažą. Taipogi surenku įvairius baldus, montuoju virtuves, atlieku kitus smulkius būsto tobulinimo darbus. Darbe nesu pernelyg skubantis, tačiau teikiu dėmesį detalėms, tokiu būdu suteikdamas geriausią kokybę savo darbams. Gimtoji kalba- lietuviu. Свободно владею русским. Fluent in English language.
Arturas P.
30 metų elektros srityje!
Vitalij G.
Tūrių 15 metų patirtį dirbant santechnikos sritija. Esu atsakingas kruopštus ir atidūs.
Artūras B.
Atlieku elektros, signalizacijos, video instaliacijos ir santechnikos darbus. Surenku baldus. Kiti smulkūs darbai. Gyvenimiška patirtis, atsakingumas, kruopštumas, visa ko domėjimasis leidžia padėti ir patarti. Visada stengiuosi pasiekti geriausią darbo rezultatą. Nesiimu darbų, kuriuose matau, jog trūksta kompetencijos.
Edvard O.
Surenku įvairios paskirties baldus, atlieku smulkias užduotis, asistuoju asmeniškai. Turiu ilgalaikės patirties nestandartinių/standartinių, itališkų baldų, surinkimo srityje. Taip pat dirbu su elektros instaliacijos įrengimu, kamerų pajungimu ir panašiomis užduotimis.
Linas L.
Turiu didelę elektros instaliacijos paslaugų teikimo patirtį. Įrengiu, rekonstruoju namų, kotedžų, butų elektros instaliaciją, galiu pasiūlyti išmaniojo apšvietimo sprendimus. Teikiu elektros įrenginių įrengimo paslaugas,. Jei jums rūpi namų saugumas, surenku įvadinius paskirstymo skydus pagal visus saugos reikalavimus.
Mirko G.
Profesionaliai, greitai ir kokybiškai atlieku visų rūšių vidaus apdailos darbus. Dažymas, tapetavimas, laminato klojimas, plytelių klijavimas, gipso kartono montavimas, santechnikos ir elektros intalacijos darbai. Įtempiamos lubos. Ilgalaikė patirtis. Dirbu Jums patogu laiku, darbo dienom, vakarais arba savaitgaliais. Medžiagų pristatymas.
Andrej Š.
25 metų patirtis.Atlieku el.instaliacijos ir remonto darbus.Grindinio šildimo automatikos montavimas.Laminato klojimas.
Viktoras B.
Sveiki mano vardas Viktoras Esu atsakingas, pareigingas, tvarkingas, daugiafunkcinis meistras. Atlieku pilnai, kapitaliai, kompleksiškai įvairius remonto rangos darbus.
Vidas K.
Universalus meistras Handyman
Rimantas T.
Esu atestuotas elektrikas, turintis 10 metų patirtį, be žalingų įpročių (nerūkau, nevartoju alkoholio), turiu visus reikiamus įrankius, mandagus, darbus atlieku su garantija .
Artūras B.
Elektros instaliacijos darbai.
Gustina B.
Organizuoju visus gerbūvio tvarkos darbus, bei rūpinuos augintinių gerove 🌼🐾🌵 Sezoninių ir ne tik darbų organizavimas - visus rūpęščius patikėkite man :) 🌱Akmenų projektai, tvoros, terasos, volierai bei lauko apšvietimo įrengimas. 🐾Unikalūs sprendimai augintinių patogumui - išpręsiu visus iškilusius klausimus. 🍀Tvarkau apleistus sklypus, prižiūriu kapavietes, formuoju landšaftą, gėlynus. 💪🏼Padėsiu kraustytis, laisvinu patalpas bei pakuoju pervežimui. * Sklypo, reljefo formavimas * Alpinariumų, gėlynų įrengimas * Vandens telkinių įrengimas * Takų dangų įrengimas * Pakeltų lysvių irengimas * Atraminių sienelių įrengimas * Apšvietimo sistemos * Terasų puošyba gėlių vazonais ir kitų dekoracijų kūrimas kavinėms, restoranams, sodyboms ir namams. * Formuojame akmens tvoras, konstrukcijas bei dekorą. * Vejos įrengimas ir priežiūra * Lauko virtuvės įrengimas * Laužavietės * Visi sodinko darbai (ravėjimas, genėjimas, gyvatvorių formavimas) *Asmeninio vairuotojo paslaugos, siuntų pristatymas *Smulkių užduočių vygdimas *Aš galiu padėti Jūsų šuniui ! - Dresūros pagrindai, sportas, patarimai, dienos priežiūra. Taipat 👀 🚗 Darau dalinį (espress prikupam) arba pilna asmeninių automobilių salonų valymą, atnaujinu plastikines dėtales, nuriebalinu langus. Darbo kaina ir laikas priklauso nuo auto užterštumo ir dydžio. 🚙 Unikalūs projektai naudojant akmenys, skalda - esu kupina įdėjų kurias norėčiau realizuoti. 💪 Pasižymiu daugiamete patirtimi besirūpinant visais gyvūnais 🐾💚 Galiu padėti rasti tinkamiausius sprendimus Jums ir Jūsų augintiniui, visais klausimais. 🐾💚Pet friendly (draugiški gyvūnam) pavežėjimas visoje Lietuvoje! Skiriu valandinę/visos dienos priežiūrą, ramius pasivaikščiojimus arba iškrova atyviam šuniui. Socializavimo praktika ir patarimai, priemonės individualiai arba gaujoje 🐾 Beabejo ir nagų karpymas, maudymas,šukavimas (nukailinimas). Jei galiu būti naudinga betkurio darbo įgyvendinimu - kreipkitės! Vilnius - Gustina
Gytis V.
Kruopštus, atsakingas, pozityvus
Arnold V.
Visų rūšių kamerų montavimas, priežiūra, silpnu sroviu montavimas, visi elektros darbai. Visiems darbams suteikiamą garantiją. Visi sertefikatai atitinkantys darbo pobūdį yra.
Mykolas S.
visi elektros instaliacijos darbai
Raimondas T.
Darbus atlieku kruopščiai ir kokybiškai.
Valerij S.
Nauja el. Instaliacija, gedimų nustatymas šalinimas, el. įrangos, prietaisų montavimas, derinimas, paleidimas. Senų butų el. Instaliacijos renovacija. Įvadiniai, valdymo, paskirstimo skydai. Apšvietimo sprendimai.
Aivaras Č.
Dirbu su LED apšvietimu, apšvietimu bei el.instaliaciniais darbais.
Saulius Š.
Sveiki, vidaus apdailos darbus, atliekame visus vidaus apdailos darbus. Plyteles klijuojam, gipso kartono plokščių sukimas, glaistymo darbai, dažymas, sienų bei grindų dangos skutimas, dengimas, laminuota danga, laminata klojimas, karkaso sukimas, tinkavimo darbai, santechnikos darbai smulkus, elektros įrangos į vėdinimo sistema ir pajungimas smulkus, ir t.t. Darbai atliekami su lazeriu 😉
Arūnas S.
Elektros instaliacijos remonto darbai
Marius J.
Sveiki, atlieku elektros remonto darbus.
Denis B.
Elektros instaliacijosi darbai Apsaugos bei gaisro apsaugos signalizacija
Order this service via Discontract App
Try the Discontract mobile app for free now. Order services quickly and conveniently, and choose service providers based on their ratings, prices, and work experience. Do you provide services? Join our professionals and receive payments for your work within 24 hours.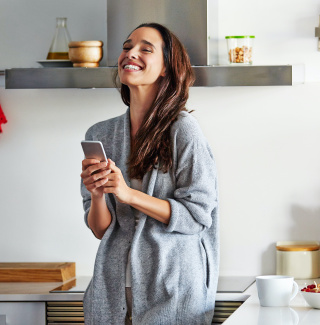 Wiring seems so simple you may try to do it yourself. But unless you're simply plugging a lamp into a wall, amateurs shouldn't muck around with electrical jobs. Doing it wrong can be dangerous. Fortunately, a qualified electrician can help ensure you're doing your wiring safely and successfully.
Electrical Wiring Costs
Service costs largely depend on whether you need full electrical wiring for a new home, a rewiring service in an older house, or simply light fixture installation or replacement. When estimating your project cost, consider the approximate time it will take to complete and your electricians' hourly rates, as well as additional cost factors, such as materials (wires, lights, sockets, etc.). Wiring projects often require a substantial investment; fortunately, it's a one-time expense that will help make your home more functional and safer.
Home wiring and rewiring
Electrical wiring is the process of connecting various wires throughout a given space for the purpose of conducting electricity. This could be the rough wiring done in a new addition or building prior to connecting appliances and fixtures, or it could mean the finished wiring and addition of a new electrical circuit to a home.
A wiring project usually begins with mapping it out or determining what is needed and where. This can include light placement, switch placement, outlet placement, how many amps or volts a specific area needs, and what the panel will need to support this.
After the designing stage, the wiring may be temporarily roughed in, or they may simply begin running the various wires. This will also vary depending on the type of wiring system being used; because concealed conduit is the most common, it will also include drilling into walls and joists and inserting the various conduits that the wires will run through. This can be inside walls and ceilings, under stairs, or hidden inside of hollow ceiling beams.
After conduits are installed, the wires will be run through them and terminated at their various destinations. It's here that the electrical boxes, switches, and rough in for the light fixtures will be placed, waiting for the finish work.
Finally, the lights, appliances, and fixtures themselves are hardwired in, and the finish materials and face plates installed.
If you're looking to update the wiring in your home, keep in mind that it's also a complex project—especially if you're tackling your whole house. Below are the steps you can expect your pro to run through when replacing a home or room's wiring:
Remove old wire
Sometimes, the electrician will need to access old wire through the attic, basement, or floor joists and pull out the wire. In some cases, they will need to open up or tear out walls to access the wires. It's also possible to rewire a home without taking all the cables out, but in that case, the electrician will need to make sure that the old wire is completely disconnected from any electrical wire, or you might end up with a fire hazard in your home.
Install new wire
This can be as simple as pulling it through attics or basements or as hard as cutting holes in drywall and fishing wire through. If the electrician had to rip open a wall to get to the old wire, they will typically then put new wire into the hole, then rebuild the walls once the new wire is in place.
Add, move, or upgrade old switches and outlets
If necessary, the pro will cut holes in the wall to install new outlets and switches, swap old outlets and switches with new ones, then fix any holes left by old switches and outlets that were moved.
Install a new breaker box
A large rewiring project will almost always include an upgrade of your electrical system's service capacity to keep up with the energy demands of contemporary life and appliances. This means adding a new electrical panel, also called a breaker box, and more circuits.
Permits
Installing a light fixture won't require a permit, but, depending on your location, you will most likely need a permit for certain wiring or rewiring works, especially if you live in a multi-unit building. If you are unsure whether a permit is required for your project, consult your electrician directly on Discontract.
Light Fixture Installation or Replacement
Type of light fixture
The type of lighting fixtures will impact both installation costs and the price of the light itself.
You can get simple, low-end, ceiling lights or go full luxe with elaborate chandeliers that costs thousands. Pick a fixture that fills your lighting needs and will fit on the ceiling or wall. And be sure the fixture is rated for the electricity available to the spot you plan to install it.
Wall-mounted lights
Wall-mounted lights are similar to ceiling mounts, but the metal electric box is attached to a wall stud instead of the ceiling. Installation usually takes just a few hours.
Recessed lights
Also called can lights or pot lights, recessed lights are placed in the ceiling to provide targeted light in a room. Recessed lighting is a complex installation job because the electrician must cut the ceiling drywall around each inset can light, and then finish the edges of the cut when done. Installation takes about three hours.
Pendant lights
Pendant lights hang from ceiling mounts. This style is popular in kitchens, providing overhead light for eat-in counters, breakfast nooks, and kitchen islands. Pendant lights are lightweight and can be anchored into the ceiling with drywall screws. Installation takes one to three hours.
Fluorescent lights:
Fluorescent lights are about function, not aesthetics. Use them in garages, studios, offices, and workshops where you need bright light at a low cost. Depending on the electrical wiring available in the room, installation takes one to three hours.
Existing wiring
All light fixtures need wiring, junction boxes, and switches. If you're replacing one with a new light fixture that's the same style, you probably have the necessary wiring and power supply. If you're building new, or changing to a different type of fixture–say from a sconce to recessed lighting–the electrician will need to add wiring, a box, and a switch as well as cut into the drywall, adding to labor time and costs.
Age of home
Modern homes needs a lot more juice than older ones. If your home is more than 35 years old, your electrical wiring, panels, outlets and amperage may need to be updated before you can install that new chandelier that uses 1,000 watts of bulbs in the foyer. Upgrading your power will make your home safer as well as more convenient.
Ready to see your room in new light? Find a lighting electrician near you on Discontract.
Find a Wiring Pro Near You
In the age of video conferences, keep your rooms bright and your devices charged. Find and hire an electrical wiring pro near you today.