About this service
Window repair
Windows do a lot in our homes: they keep rooms warm or ventilated, and fill with all the natural light. So if you notice that something isn't working, whether your windows suddenly became difficult to open or close, there's less insulation, or the handle feels loose, don't wait until replacement becomes the only option – find window repair professionals now.
Learn more
Popular PROs
All tasks insured for € 1,000,000
Order this service via Discontract App
Try the Discontract mobile app for free now. Order services quickly and conveniently, and choose service providers based on their ratings, prices, and work experience. Do you provide services? Join our professionals and receive payments for your work within 24 hours.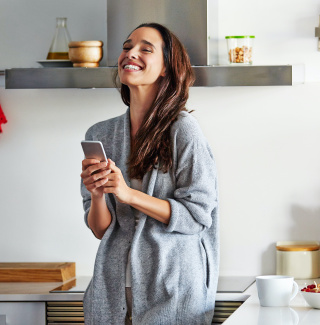 As a homeowner, if you have a broken window pane, warped frame, or window that's gathering condensation between two panes, it might be time to call in a professional to have a look. While replacement windows can be expensive, hiring a professional to fix your windows is a cost-saving alternative.
Before you hire a window repair specialist, get an idea on how much a home window repair might cost and how you can save money on any kind of broken window in your home.
Window Repair Cost
As services through Discontract are charged by the hour, your total cost will depend on what's broken and the window type. Depending on the size, shape, and design of your windows, certain factors like a broken frame, damaged sash and rails, worn seals, or sourcing custom glass panes or difficult to find hardware can make the overall cost of the service higher – especially if you need to purchase new window parts. Even if your repair costs are higher than average, it's still likely a more cost-effective option than hiring someone to remove your old windows and install new ones.
The most common repair is a replacement for a broken window pane. For this scenario, removing the old glass and replacing it with a new pane will cost more for double-pane windows than single.
However, it's not just window glass that breaks. Costs vary based on the size, shape, thickness, and style of the broken window and the quality and design of the surrounding frame and sash. Certain styles like bay windows and arched or elliptical panes are also more expensive to repair than fixed-styles.
Single-pane windows
Many modern windows are double-paned since they provide better insulation. However, you can still find single-pane windows in wooden frames in many homes. Larger single pane windows are often more expensive to repair because of the increased thickness, size, and labor for large-plate glass.
Double-pane windows
Double-pane glass windows typically cost more to repair than a similar sized single. This is largely due to the extra labor cost to install double-pane windows, and some of the specialty tools to seal and repair damaged, insulated double-pane glass. The price varies depending on the quality or grade of glass. In general, it's cheaper to replace the glass pane on a vinyl window than a wood-framed one.
Stuck window or damaged window frame
A broken window doesn't always mean broken pane. Windows can get stuck, and the frames might get chipped, damaged, or warped (especially wooden frames).
Depending on the age and style of your windows, you or a specialist might be able to fix a stuck window with a putty knife, or it could require sourcing and replacing specialty parts like hinges and other hardware from a specialist.
It's important to get a realistic upfront estimate before you have your window frame and sash repaired. However, most glass pros need to see the specifics of your window on site before they can give you a price estimate, since the range of factors—and costs—can vary significantly based on the age and size of the window in question.
Common add-on costs
To figure out if it's more cost effective to opt for a window replacement or repair, it's important to also consider some potential hidden costs. Here are a few common add-ons and additional costs that can significantly increase the cost of window repair.
Out of date window hardware. Replacement hardware for older or antique windows can be a problem, as a lot of older hardware is no longer in production. It varies based on the window type and size, but sourcing and replacing specialty hardware not only costs extra, but will take longer to repair.
Rotten wood. The cost of replacing a broken single-pane window can be minimal compared to repairing severely damaged windows with broken or rotten window frames.
Drafty windows. Numerous factors can cause a drafty window, from a cracked pane to a warped frame. Weather stripping and fresh caulking are the simplest way to repair drafty windows. Ask about these simpler methods before paying for an entire window frame replacement.
An expert's advice can help you to understand all the possible costs better. Chat with a local window repair professional near you.
Save Money on Window Repair Costs
Window replacement costs are expensive. So, by simply opting to repair a window instead of buying a replacement, you're already saving money. That said, there are a few ways you can cut down on costs even more:
Replace or repair multiple windows at once. The cost to repair each window drops dramatically once a glass professional is already on-site. Repair multiple windows all in one go for bundled savings.
Ask about simple fixes. Not every window repair needs to involve a new frame or glass. Some simple weather stripping can seal a drafty window at a fraction of the cost of a frame replacement. Same goes for light wood damage. Wood putty can work wonders on older frames, as long as the wood hasn't rotted.
Upgrade older windows. Sourcing custom parts for antique windows can be a costly and tedious process. Avoid the cost of having older windows repaired by upgrading to modern energy efficient windows whenever possible. You'll save money on future repairs and lower your energy bill at the same time.
Find a Window Repair Pro Near You
Obviously, no homeowner wants to repair a broken window. But putting off repairs will only make the damage worse and more expensive to fix. If it's impacting the insulation of your house, it can even cost you hundreds extra in energy bills.
Stop waiting to fix your broken windows. Get the job done by hiring a window repair professional near you on Discontract.