About this service
Translation
Popular PROs
All tasks insured for € 1,000,000
Order this service via Discontract App
Try the Discontract mobile app for free now. Order services quickly and conveniently, and choose service providers based on their ratings, prices, and work experience. Do you provide services? Join our professionals and receive payments for your work within 24 hours.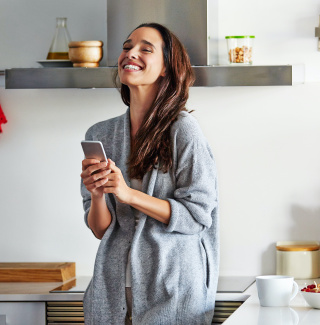 Professional translators and interpreters are more than fluent in a foreign language. Such language services require great writing abilities or spoken communication skills, resourcefulness, accuracy, and a good amount of intercultural knowledge. Depending on your needs, some language professionals may also offer other services: editing, proofreading, transcription and others.
Whether you need personal, business, or other documents translated, want to self-publish a book, or are looking to host a multicultural conference, finding the right pro is key. No matter the purpose or the language you need help with – Russian, German, French, Spanish, Italian, Arabic and many more – there's a professional translator or interpreter out there that is guaranteed to fit your needs. In this guide, we discuss the main factors you need to know when hiring a language professional and what you can expect.
Translation and Interpreting Cost
The cost of translation and interpreting services depends on the language pair, difficulty, and the general scope of work. While they may seem similar, translation is not the same interpreting, and while some offer both, many individual language professionals tend to specialize only in one service. The main difference is that translators work with texts and the written word, while interpreters specialize in spoken interaction.
Translation
Translators may charge by the word, number of characters or pages for their services. Calculation may also differ depending on whether the count is based on the source or final text in the target language. It's also important to remember that although most professional translators can navigate the complexities of many diverse types of text with the right tools, certain areas demand specialization, such as legal, medical, technical, finance, or literary translations. Highly specialized texts may cost more to translate.
Many translators also use CAT (computer-assisted translation) tools. This software allows translators to create their own translation memories or upload client-provided terminologies, and work in an easier and more efficient way. Some of the most popular CAT tools are SDL Trados, memoQ, Wordfast and others. A translation project completed with computer-assisted translation software may be cheaper as repetitions are often discounted or not counted altogether.
However, one thing to keep in mind is that not all freelance translators will have a CAT software license, and they are often provided by agencies or clients themselves. Additionally, CAT tools can't always be effectively used for all types of translations. For example, many legal, medical, or literary texts must be translated entirely by a human translator and will therefore have a higher cost.
Most common client requests include the translation of certain standard documents (birth or marriage certificates, academic records, employment contracts, immigration papers and others), user manuals, medical reports, website content, subtitling and others. To get a better idea of what the translation you need might cost you, don't hesitate to browse professional translator profiles to better understand local rates, and make sure to take the pro's experience, tools, and specialization into account.
Interpreting
Interpreters are language professionals who translate from one language to another verbally. Interpreting services are typically charged by the hour.
Interpreters' hourly rates may vary depending on the language combination you need and your geographic location. The latter might also play a role when it comes to extra expenses the interpreter may need to be reimbursed for, such as transportation and travelling time.
The cost of hiring an interpreter will also depend on the type of interpreting service you need. Simultaneous interpreting, for example, is the most demanding category, which is typically used for large conferences and other events. When interpreting simultaneously, the interpreter works without a pause, at the same time as the speakers are speaking. Interpreters typically work in pairs, as this allows for periods of rest and ensures higher quality.
Another common type is consecutive interpreting, during which the speech is translated into another language in parts, with speakers pausing after each or several phrases. It's an excellent option for smaller events, meetings, and classes.
You may also want to hire an interpreter if you're looking to assist any foreign-language speakers that are visiting your country or workplace. In this case, an interpreter may help in the airport, when sightseeing, shopping, eating out or in other informal scenarios. The cost of this type of interpreting service is usually lower as it tends to be less mentally demanding than others.
Benefits of Professional Translation and Interpreting Services
No matter how much effort you put into it, there's no way of learning another language fluently in a day or two. And if you have anything important that needs to be translated or interpreted, fluency is necessary. While machine translation is great for simple phrases and basic understanding, it's not the best when it comes to context, creativity, or accuracy. Professional translation and interpreting services have many benefits to offer. By hiring a skilled translator or interpreter, you will be able to:
Keep your message and voice. Saying the same in a different language without sounding unnatural is often harder than it seems. A professional linguist will know how to keep the text (or speech) flowing naturally while maintaining its original style and character.
Avoid errors. Mistakes happen to everyone. But no matter how you look at it, a text full of typos, grammatical mistakes or inaccurate terminology just doesn't seem "professional." Need medical or legal translation? Then accuracy is non-negotiable. Trust the sharp eye of a detail-oriented pro and save yourself accidental embarrassment, or worse.
Reach a wider audience. Whether you're a small business looking to expand or a public speaker, getting your message across is key. Or maybe you simply want to make more connections, but find language to be a barrier? A translator or interpreter will help you navigate foreign-language waters with ease.
Ensure consistency. Getting lost in long-winded paragraphs and pages is easy, no matter how good your memory is. Professional translators often use special software that allows them to keep your terminology consistent throughout the text, keeping it readable, understandable, and correct.
Find a Translator or Interpreter Near You
Whether it's Russian, French, or Swahili – a foreign language doesn't have to stand between you and your goals. Choose the translator or interpreter you need based on their specialization, rates, and reviews on Discontract today.