About this service
Bartending
If you want your celebration to be memorable, providing a wide and high-quality selection of drinks is essential. In the Discontract mobile app you will find experienced professionals who know how to mix cocktails or other drinks to suit everyone's taste.
Learn more
Popular PROs
All tasks insured for € 1,000,000
Order this service via Discontract App
Try the Discontract mobile app for free now. Order services quickly and conveniently, and choose service providers based on their ratings, prices, and work experience. Do you provide services? Join our professionals and receive payments for your work within 24 hours.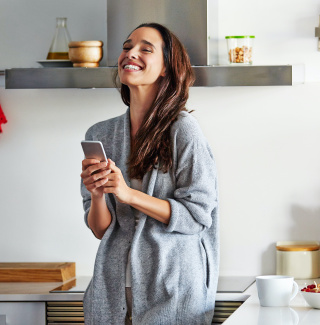 Bartending
The cost of hiring a bartender
The cost of bartending depends on many circumstances. Wedding receptions, corporate events, fundraisers, anniversaries, graduations and cocktail parties, or other occasions require different amount of servings and a variety of beverages. Bartenders can also be booked for a small private party of up to 10 guests, or for large events with 200 guests and an open bar. Bartending is usually booked for a wide variety of events, from a simple birthday party to formal business or club meetings.
Some bartenders charge an hourly fee and do not require you to provide a minimum number of hours, so they charge the same fixed price for each hour, no matter how long your party lasts. Others may offer a fixed amount for the entire party and charge a fee for each additional hour.
Factors that can affect the cost of bartending
When hiring a bartender for an event, the cost will depend on a number of different factors. Here you have some of the most common ones:
Number of guests
The equation is simple: the more guest you will have, the more job there is for the bartender. It usually takes 1 bartender to serve around 50-75 guests. The price will be higher if you want more complex drinks in your party. You'll need bartenders that are on a higher professional level if you have big crowds of guests and the staff is mixing drinks which require more time and accuracy.
Bar assistants
Bar assistants are responsible for keeping the bar stocked with ice, alcohol, clean glasses, garnishes, and other stuff. If your event is larger, it is recommended to have some bar assistants to keep the process of bartending smooth. Hiring a bar assistant will show on the final bartending cost, but an hourly rate of the bar assistant is much less than a professional bartender, as they do not need any exceptional skills to do their job.
Tip jar
As in a real bar, tip jars are also common in the events which have a bar. Though if it's not allowed for bartenders to have one in your event, they may charge higher hourly rates to account the loss of income it represents.
Holiday prices
It's typical for bartenders to charge a higher price on holidays because it's the time when the demand is bigger, and they have the right to account for holiday pay.
Bar rentals
A lot of bartenders rent glasses, a mobile bar, or other necessary props for the event, so some of them may include a part of equipment rentals in the final price of the service.
Additional services
Some of the bartenders will also take care of the water needs, soft drinks, cups, napkins, or anything else that you may need. Usually they charge a certain percentage or a fixed fee for additional services.
When hiring a bartender:
Make sure they have a required licensing: check if your bartender has all the permits needed to work in your event.
Think of the signature drinks that you want: if you have in mind any signature drinks for your event, let the bartender now what do you have in mind so they can inform you if they can make those for you.
Decide on the length of your party: usually bartenders charge an hourly rate so deciding how long your party is going to take is the first thing to
Saving money on bartending
Allow that tip jar: bartenders may charge higher hourly rates to account the loss of income it represents if the tip jar is not allowed.
Book the services for less time: consider if you really need a bartender for the whole day of your party (wedding, etc.). Maybe only the evening part will do? Check your party schedule and see where you can skip bartending.
Cross out the rentals and additional services: there are always good deals on the market if you put some time to look for. Find better deals to rent the tools needed or the alcohol itself and work on your negotiating skills with the wholesale retailers. You can also call your party venue and ask if they have an additional table that you could transform into a bar. If you hire an event coordinator, ask if they have access to a lower rate on rentals and bar appliances.
Offer simple drinks like beer and wine: complicated cocktails are also more complicated to make – it takes more time and requires more bartenders to do it for the number of your guests. This will add on to your total price. Instead, make the menu simple and try the batch cocktails or serve beer and wine only.
Pros of professional beverage serving
The professional bartender will cope with all the beverage supply challenges that may arise during the event. Bartender will ensure that drinks are served cold and professionally blended, also that the bar is always full and that no one gets overserved. They can also arrange the license to supply alcohol to your event, as well as equipment to set up a bar. You can enjoy your professionally prepared cocktail and chat with the party guests, while your bartender is mixing the drinks and popping champagne.
Find a bartender near you
Are you planning a party and the bar thing is giving you a headache? Leave it to the professionals - order a bartending service today and enjoy the hassle of the party without worries when the day of the event arrives.