About this service
Photography
Wish to try yourself out at a personal photoshoot or perhaps create some lasting memories of the whole family? Need a photographer for your new business idea or an important event? Whatever it may be – it's time to get those picture frames ready, because Discontract will make finding the right photography pro a breeze.
Learn more
Popular PROs
All tasks insured for € 1,000,000
Order this service via Discontract App
Try the Discontract mobile app for free now. Order services quickly and conveniently, and choose service providers based on their ratings, prices, and work experience. Do you provide services? Join our professionals and receive payments for your work within 24 hours.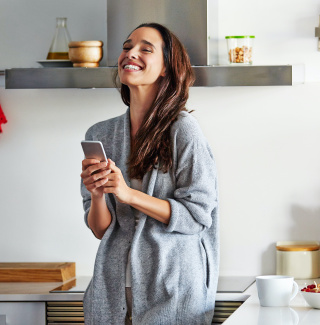 Capture a special moment in time with the help of a professional photographer. Your photographer will help you plan prior to the photo shoot, providing tips depending on what you want to portray with your photos. Professional photography can help you create beautiful and creative photos full of life and personality.
You may want to hire a photographer to take photos in a studio, your home or office, or in an environmental setting. Almost all photographers are willing to do photo sessions outside of their studio and will bring their camera equipment to your chosen locations. You may even choose to have your shoot in multiple locations. For example, many couples choose both an urban and a nature setting for their engagement photos.
Whether you want to update your photo album with precious, perfectly captured memories or need some high-quality commercial images for your business, find a talented photographer near you on Discontract today.
Photography Service Cost
A key factor in pricing is the type of photography services you need. Do you need a photographer to take photos at an event? Or, do you want to have your photos taken in a studio?
Professional photographers on Discontract charge a flat hourly rate for photography jobs. Ultimately, the final cost of a photography service will depend on several variables. For example, the type of event (wedding photography, real estate photography, portraits, private shoots, etc.) and the time of year can impact costs. Extra expenses, such as a studio, special camera or equipment, and the need for an assistant can drive prices up as well.
Another factor to consider is your photography session's location. Additional locations mean added travel costs, time and energy to move equipment, set up lighting and stage the scene. Location can also affect the average cost if you want portraits taken at your home or office, and the photographer has to travel beyond their standard service range to reach you.
There's more to a photographer's job than taking pictures: after a shoot, the images need to be sorted, edited and delivered to the client. When it comes to these costs, some photographers will negotiate flat-rate packages that include a set number of retouched photographs, whereas others will simply have a per-image extra charge. Chat with your pro on Discontract to determine which option works best for both of you.
Wedding photography
The cost of hiring a wedding photographer will depend on the time of the year (pros are likely to charge higher fees during busy seasons such as summer), how many photos you need and how many hours the photographer needs to work. The longer you need them at your wedding, the higher the rates.
Rates may also depend on the type of delivery — if you want your wedding album in print instead of in an online gallery, for example — if the photographer needs to travel far to your wedding and their experience level.
Portrait photography
Portrait pricing may vary depending on the shoot's location (shooting indoors vs. outdoors, or in your home vs. the studio), the number of photos you need and your desired format. For example, printing larger photos that are 15x21 cm generally costs more than 15x10 cm photos. Digital downloads or digital images, a flash drive or an album, and prints are common delivery options.
Headshots
Headshots for marketing, corporate and professional purposes are an important part of the photography business.
The number of wardrobe changes, duration of the shoot, and extras like a make-up artist (or a stylist) can all impact headshot pricing. For corporate headshots, the number of employees who need photos will also determine how much you end up paying, since a photo shoot for more people will last longer and include more post processing work.
Real estate photography
The amount of time the pro will be at the site, the quality of the photography (advanced editing, lighting, etc.), the size of the property and the need for aerial photographs can all impact the price of real estate photography.
Commercial photography
Whether it's product photography or trying to capture a company's atmosphere, the cost for commercial photography services generally varies by the type of photo shoot, the time needed to complete the job, equipment, traveling, licensing and post-production retouching fees.
Engagement photography
How much you'll pay for engagement photos depends on the the number of locations, the length of the photo session, and the number and type of photographs you want. For example, you may want traditional posed photos, outdoor photos, candid photos or artful composition and lighting photos – each of these photography services has its own specifics and may last longer or shorter.
Sports photography
The location, the number of games to photograph, the size of the prints, retouching, the photographer's reputation and experience, and any add-ons will impact how much you pay to hire a sports photographer.
Two key factors to keep in mind are the type of sport and the access the pro has to it, as they may need to bring a specific camera and lens for certain sports.
Aerial photography
Aerial photography is often used for marketing, real estate and other needs. When considering what such service might cost you, one factor to keep in mind is gear. Higher-end gear often produces a higher-quality and higher-resolution project, at a higher cost to the customer. Lastly, similar to all photography rates and pricing, the desired format and number of photos needed affect the cost.
Another factor to keep in mind is gear. Higher-end gear often produces a higher-quality and higher-resolution project, at a higher cost to the customer. Lastly, similar to all photography rates and pricing, the desired format and number of photos needed affect the cost.
Photo delivery
It's always important to determine how the photos will be delivered and what your printing rights are before contracting a photographer. Delivery methods include purchasing prints, online download of digital photo files and CD, DVD or flash drive delivery of photos. Also, keep in mind that having access to all the photos from a photo shoot is not always standard practice; some photographers will charge significantly more for it.
Tips for Hiring the Best Photographer
To find the best photographer in your area, search for pros on Discontract and look for those who have consistently high ratings and customer reviews. Read their profiles to get an idea of their style and personality, and pay attention to the portfolios they've posted.
Also, ask them if they can work within your budget, whether they're willing to travel, what equipment you'd need to provide and if they have any packages or discounts.
Find a Photographer Near You
Talented photographers are everywhere, and knowing what the main cost factors are and what questions to ask will help you track down the perfect match for your needs. Start looking for affordable photographers near you on Discontract.