About this service
Videography
Sometimes a photo simply isn't enough. A professional video can let you remember every moment during an important event, dynamically showcase the character of your new busines or product, or even help you stand out in the world of social media. Bring all your ideas to life with the help of a pro videographer. Find one on Discontract in just a couple of minutes.
Learn more
Popular PROs
All tasks insured for € 1,000,000
Kęstutis M.
EWP.com agentūros vadovas. Stengiuosi būti kruopštus, tausoti daiktus (tiek brangius, tiek ir svarbius), ir būti įdomus pašnekovas. Vykstu tik į namus/butus/kotedžus pastatytus 2005 metais ar vėliau. Turiu patirties dirbant su kritinės svarbos konfidencialia informacija ir jos apsauga. Esu įkūręs tarptautinę IT technologijų ir kvalifikuotų asmeninių asistentų agentūrą EWP.com . Turiu 163,000 sekėjų Instagrame ( @merce.matt ), teko dirbti IT darbus ir vystyti technologijų verslus JAV ir Australijoje. Nusimanau apie išmaniuosius baldus, išmaniuosius namus, smart tv, vaizdo kameras ir apsaugos sistemas. Esu kraustęsis iš savo didelio biuro į namų ofisą ir tą mielai padėčiau padaryti ir kitiems. Taip pat puikiai suprantu kvalifikuoto asmeninio asistento svarbą vadovui, nes kadaise pats pora tokių turėjau. Taip pat vedu privačias bachatos šokių pamokas.
Andrius J.
Teikime filmavimo, tiesioginio transliavimo ir buitinės elektronikos pajungimo paslaugas.
Lukas T.
Su video gamyba dirbu jau 5 metai. Renginiai, pristatomieji video, reklamos, socialinių tinklų turinys ir kita, visur yra patirties 😊 Susisiekite ir rasime geriausią sprendimą Jums 🎥
Rimantas G.
Dirbame dviese. Filmuojame ir fotografuojame vestuves, įvaires šventės, dirbame visoje Lietuvoje. Turime droną. Ar gali būti kas nors gražiau už meilę? Švelnumą? Atsidavimą? Mylimųjų akys išduoda daugiau nei pasako tūkstančiai žodžių. Mūsų tikslas – sugauti šias akimirkas ir įamžinti mylinčių žmonių pasaulį. Vestuvių fotografavimas, filmavimas– tai romantiška, nuotaikinga ir kūrybiška užduotis, įamžinanti šilčiausius prisiminimus ir akimirkų šventumą. Išsaugokite savo šventę.
Dangiras A.
Filmuojame ir fotografuojame šventes, renginius visoje Lietuvoje
Julius Z.
Nuotraukos iš žemės ir dangaus. Nufotografuosiu Jūsų sielą. Vestuvinės, krikštynų, asmeninės, poros, šeimos, NT ir kt. fotosesijos.
Paulius N.
Esu dokumentinių filmų režisierius, dirbu prie įvairių reklaminių, televizinių ar dokumentinių projektų kūrybos. Taip pat, filmuoju renginius, dažniausiai - vestuves. Mano vestuvinių filmų braižas yra unikalus, visada būna labai pozityvu, gražu, stilinga tačiau svarbiausiai - tai atrodo labiau kaip dokumentinis filmas, o ne tiesiog video montažas. Puikiai moku perteikti emociją, tad labai dažnai pravirkdinu visus:) Negaliu čia apraše pridėti link'o į savo portfolio, bet nesunkiai galite surasti google. Rašykit, jei reik pagalbos:)
Richardas Š.
Filmavimas, editinimas, režisavimas. Kokybiškai ir greitai. Ir jei reiks patarsime kaip geriau pareklamuoti jūsų produktą. Taip pat darome ir asmeninių švenčių įamžinimą.
Greta S.
Dirbame dviese jau daugiau nei 8 metai fotografavimo ir filmavimo srityje. Padarysime nuotraukų nuo žemės ir dangaus. Esame pasiruošę įamžinti jūsų šventę! Taip pat priimame užsakymus asmeninėms bei komercinėms fotosesijoms. Susirašykime ir susipažinkime :)
Ovidijus K.
Specializuojuosi nekilnojamojo turto - pastatų, sklypų, statybų eigos fotografavime bei filmavime iš oru su dronu.
Order this service via Discontract App
Try the Discontract mobile app for free now. Order services quickly and conveniently, and choose service providers based on their ratings, prices, and work experience. Do you provide services? Join our professionals and receive payments for your work within 24 hours.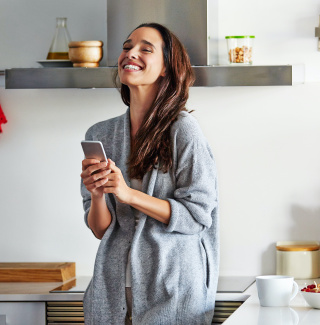 A videographer professionally films weddings and many other events, does commercial shoots, and edits the footage during post-production to create film keepsakes or marketing materials for their clients.
Working with video production services will elevate the quality of your video to professional status. The videographer may also have some great ideas that you haven't even thought of!
Videography Cost
The cost of video production is based on a few factors, including total runtime of the finished video, the number of cameras required, shooting location, and if you're looking to add graphics or any other elements to the video.
Typically, videographers don't offer a standard pricing menu, except for their hourly rate at the shoot. Instead, they consult with clients and then quote a price based on the requirements, time and labor necessary to complete the video to the customer's satisfaction.
Wedding Videography
Wedding videography captures, in live action, your vows, the cake-cutting, the first dance, reception toasts, the decor, the guests and all the details of your day. Many wedding videographers also interview guests (based on an interview list provided by the couple) and incorporate the recorded responses into the wedding video.
A great majority of the work happens during post-production. The pros watch and blend together the hours of footage they took (sometimes from multiple cameras) to capture the story of your wedding day or event.
Event Videography
We've discussed wedding videography, but have you considered event videography and all the other ways you can use a professional videographer? Event videography is available for any type of affair that you want to record. Consider how fun it will be to have live and beautifully edited high-quality video footage of milestone birthdays, wedding anniversaries, or high-school and university graduation parties.
In addition to personal keepsakes, event videography can capture office parties, corporate events with important guests, sporting events, professional conferences, community fundraisers, trainings to share with colleagues, and more. Event videographers use lighting and shading as needed to get excellent footage of both indoor and outdoor activities, no matter the time of day or location.
Popular requests from clients include taking raw footage of an entire event, recording and editing a full feature film (usually 30-40 minutes), or recording the event and then creating a highlight reel or short video (often 3-4 minutes).
Event videography typically costs less than wedding videography, as events are shorter with less detail. If you are ready to capture more memories in your life, below are some of the factors that affect the cost of professional event videography.
Event length: The length of time a videographer is required to be at an event affects the cost of services. The longer the event, the higher the fee. In addition, the more raw video footage the videographer records and has to edit, the higher the fee. More material means more post-production work in the editing process — and more time overall.
Hourly rates: A videographer's hourly rate will be affected by their geographic location as well as their education, training and experience. Wedding videographers also typically charge a bit more because of the logistics of ensuring that the entire event is captured exactly the way you want. Read through a videographer's online profile and reviews on Discontract, and check their portfolio to determine if their aesthetic fits your vision for the final product.
Complexity of your project: Larger events and a more elaborate vision could require multiple cameras and multiple crew members on-site the day of the event. The more equipment needed (lighting, green screen, other filming equipment or props) and the more staff on the job, the higher the overall fee will be.
Travel: Travel is a necessary part of event or commercial photography and videography, so most professionals have a service range outside of which they may charge an additional travel fee. A travel fee it takes into account the cost of the pro's time as well as the cost of transportation so that they do not lose money on long-distance jobs.
Questions to Ask
Finding the perfect videographer doesn't have to be stressful. Asking a few key questions upfront will help you find the right fit for your big day or project.
Before talking with local videographers, research their work online. Look at their websites, business profiles and social media, and see what their finished videos look like. If the style fits what you're envisioning, it's time to reach out. Discontract helps you get in touch with pro videographers quickly and easily.
During initial contact, make sure you get along with the person. Your first question should be about their availability; Unless you have a certain amount of flexibility, there's no point in going further if they're booked on the day you need.
Ask to see references if they're not readily available on their profile. Next, it's time to talk about money. Ask how they determine rates or what kind of packages they offer. When you settle on the services you want, make sure to make a written agreement that outlines everything, including what post-production will include, and when you can expect to receive the edited project.
Hire a Videographer Near You
Whether you're looking to capture a special event or want to create some engaging content for your business, a professional videographer will bring years of video-making experience to create the right video for your needs. Find the best local video production pros near you on Discontract today.