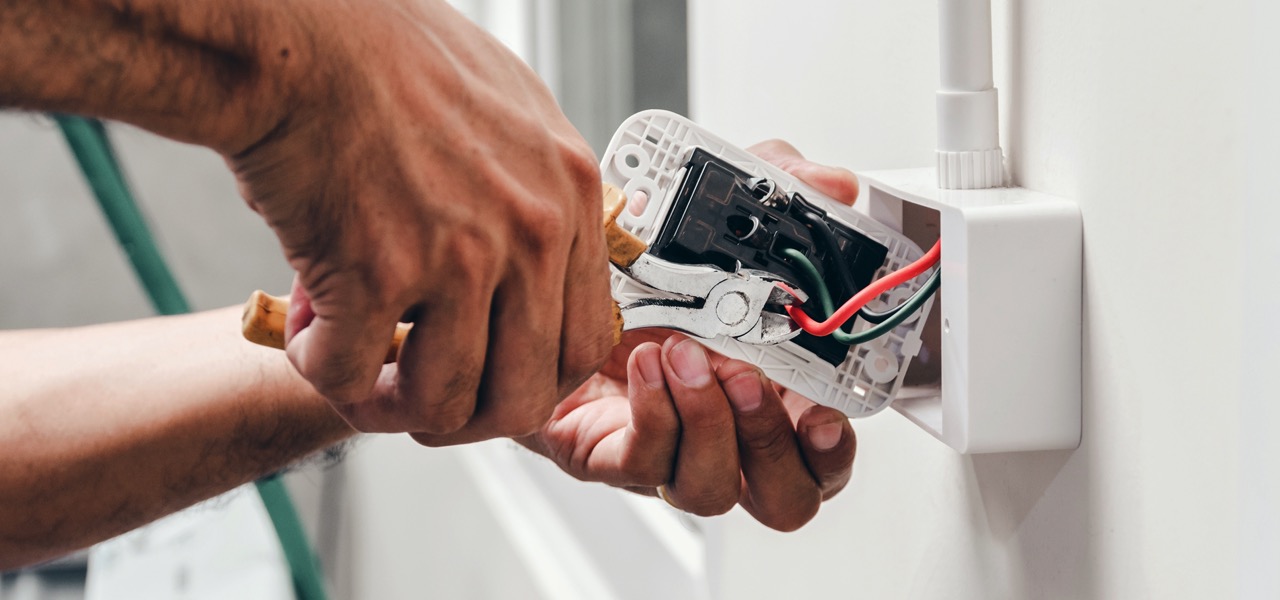 Electrical repairs in Vilnius
About this service
Electrical repairs
In need of electrical repairs? We do not recommend playing with fire. Instead, trust professional electricians who you will be able to easily and quickly find with the help of our app.
Learn more
Popular PROs
All tasks insured for € 1,000,000
Vidmantas B.
18 metų patirtis, (14 metų užsienyje), dirbu tiesiogiai su klientais, visuomet ieškau optimaliausio projekto sprendimo, ko dėka, pasiekiu geriausią rezultatą. Kliento pageidavimai - pirmoje vietoje. Atlieku santechnikos priežiūros, remonto ir montavimo darbus. Šalia to, vykdau elektros instaliacijos remontą, bei elektrotechnikos montažą. Taipogi surenku įvairius baldus, montuoju virtuves, atlieku kitus smulkius būsto tobulinimo darbus. Darbe nesu pernelyg skubantis, tačiau teikiu dėmesį detalėms, tokiu būdu suteikdamas geriausią kokybę savo darbams. Gimtoji kalba- lietuviu. Свободно владею русским. Fluent in English language.
Artūras B.
Atlieku elektros, signalizacijos, video instaliacijos ir santechnikos darbus. Surenku baldus. Kiti smulkūs darbai. Gyvenimiška patirtis, atsakingumas, kruopštumas, visa ko domėjimasis leidžia padėti ir patarti. Visada stengiuosi pasiekti geriausią darbo rezultatą. Nesiimu darbų, kuriuose matau, jog trūksta kompetencijos.
Tomas V.
Įmone teikianti meistro į namus/ofisa paslauga. Turi sukaupusia didžiule patirti įvariuose srityse. Dirbame atsakingai ir profesionaliai.
Linas L.
Turiu didelę elektros instaliacijos paslaugų teikimo patirtį. Įrengiu, rekonstruoju namų, kotedžų, butų elektros instaliaciją, galiu pasiūlyti išmaniojo apšvietimo sprendimus. Teikiu elektros įrenginių įrengimo paslaugas,. Jei jums rūpi namų saugumas, surenku įvadinius paskirstymo skydus pagal visus saugos reikalavimus.
Renatas D.
Dirbu greitai, kokybiškai bei švariai.
Vaclovas M.
Profesinė patirtis įvairiose gamybos ir montavimo srityse: baldų montavimas telekomunikaciniai tinklai ir įrangos aptarnavimas, elektros tinklai ir apšvietimo sprendimai.
Raimondas T.
Darbus atlieku kruopščiai ir kokybiškai. Naudoju tik profesionalius įrankius. Be žalingų įpročių.
Remigijus B.
Dirbu elektros srityje jau 10 metų, tai galiu pagelbėti iškilusiomis problemomis.
Gytis V.
Kruopštus, atsakingas, pozityvus
Dmitrijus S.
Visi elektros darbai, gedimu šalinimas. Mažiausiai 10 metu patirtis elektros montavimo ir jos aptarnavimo srityje. Aukštas elektros ir automatikos išsilavinimas, magistro kvalifikacija. Ivairus kvalifikacijos tobulinimo kursai.
Artūras B.
Elektros instaliacijos darbai.
Skirmantas R.
Televizorių remontas, Nešiojamų ir stacionarių kompiuterių remontas, išmaniųjų telefonų remontas. Tonerių pildymas. Kompiuterių ir telefonų priedų bei aksesuarų prekyba
Feliksas B.
Atlieku dauguma elektros darbu nuo paprastos buitines instaliacijos iki pramoniniu objektu patirtis virs 10metu esu dirbes Lietuvoje elektros,automatikos ir su gamykline-pramonine iranga taipat yra patirties ir dirbant uzsienio salyse. Savo darba stengiosi atlikti kuo kruopsciau ir pagal visus elektrosaugos reikalavimus.
Voicech K.
Aukstos ir zemos itampos elektros remonto darbai. Kompiuteriniu tinklu remonto darbai, IT derinimo darbai, tinklo konfiguravimas. IT ukio saugumas
Raimondas Š.
Kiekvienas Mųsų vertas jaustis saugiai, naudotis įmanomais patogumais ir jaukumu. Siūlome Jums savo paslaugas: *Elektros instaliacijos darbai *Elektros gedimų šalinimas *Elektros instaliacijos techninė priežiūra *Elektros paskirstymo skydų montavimas *Šviestuvų, jungiklių, perjungiklių, rozečių montavimas *Pakabinamų šviestuvų remontas *LED juostų/maitinimo šaltinių montavimas *LAN ryšių instaliacijos darbai (silpnos srovės) *Buitinės technikos pajungimas *Smulkūs elektros darbai Sėkmės realizuojant savo planus!
Artūras M.
Kruopščiai, įdėmiai,kokybiškai, sąžiningai atlieku visus darbus, kurių įmuosi.
Marius J.
Sveiki, atlieku elektros remonto darbus.
Denis B.
Elektros instaliacijosi darbai Apsaugos bei gaisro apsaugos signalizacija
Eimantas A.
Elektros instaliacijos ir remonto darbai. Elektronikos inžinerijos išsilavinimas, kruopštumas, atsakingumas, kokybė.
Justas J.
Bendrieji meistro darbai, elektros darbai, buitines technikos montavimas, pajungimas.
Vytatas B.
Padedu tiems kam reikia pagalbos.
Arūnas S.
Elektros instaliacijos remonto darbai
Dmitrijus K.
Didelė patirtis ir kruopštumas esu universalus meistras pagrindiniai uźsiemimai elektronika, minkštų baldų restauravimas , bei kitokie darbai susiję su namais
Aivaras Č.
Dirbu su LED apšvietimu, apšvietimu bei el.instaliaciniais darbais.
Order this service via Discontract App
Try the Discontract mobile app for free now. Order services quickly and conveniently, and choose service providers based on their ratings, prices, and work experience. Do you provide services? Join our professionals and receive payments for your work within 24 hours.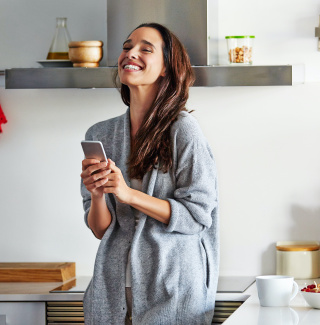 Your house is full of wiring, switches and sockets that may break from time to time and need repair or updating. If your lights keep flickering, circuit breakers seem to be faulty, or outlets don't have any power, electricians can assist in sorting out the problem. Even a small wiring repair job can be unsafe if not done correctly. Hiring someone that has specialized training on how to do each specific job is the safest choice.
Electrical Repairs Service Cost
As with any home improvement job, different electrical services will cost different amounts, partially because of increased time and labor costs, and partially because of materials needed to complete it. Most projects only take a couple of hours.
Need Help? Talk to an Electrician in Your Area
Common Electrical Problems
No matter how small of a nuisance an electrical issue may seem to be, it should always be taken seriously. Faulty electrical systems and appliances can lead to dangerous emergencies. If you notice any of the below issues, it's probably time to hire a qualified electrician:
Light switches not working properly
Dead outlets
Light bulbs burning out too often
High electricity bills
Flickering lights
A tripping circuit breaker
Some of these problems can be avoided by making sure you don't have too many powerful devices plugged in, especially in an older home, remembering to unplug the ones you're not using, and staying withing the recommended wattage. However, they may also be a sign that your home's wiring needs to be updated or appliances repaired or replaced.
Cost-saving Strategies
Have the electrician fix multiple problems at once to maximize the value of the service visit charge, including installing new outlets or fixing faulty switches throughout your home as well as addressing any electrical issues on your home's exterior or in the yard's hardscaping. Also, prepare your home so the electrician's time — and your money — is spent only on handling the electrical job, rather than clearing access to the electrical panel. Finally, consider installing money-saving electrical fixtures that reduce energy consumption, such as fluorescent light bulbs and motion detector switches on outdoor lighting.
Pro tip:
Before booking an electric repair service, compare pro rates and ask for a free cost estimate that includes any materials necessary. Check client ratings to make sure you're choosing the right specialist for your task.
Find an Electrician Near You
Feeling a spark is exciting… Unless it's coming from your electrical socket. Find and hire an electric repair service near you today.